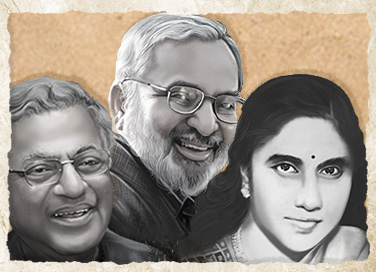 Kannada Writers of the 20th Century
- August 4, 2023
---
By Meghana L
Contemporary Kannada literature, like other modern Indian literatures, was heavily influenced by nationalist movements in India, rising awareness regarding social issues, as well as western literature. Here are a few well-known writers writing in Kannada whose works are stellar examples of contemporary regional literature.  
Kuvempu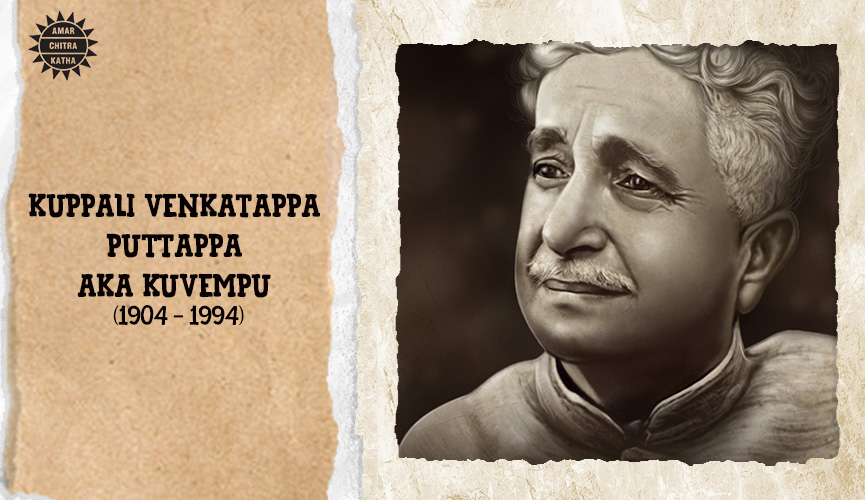 Kuvempu, born Kuppali Venkatappa Puttappa, on 29 December 1904, is one of the most influential Kannada writers of the modern era. He was a dramatist, poet, essayist, novelist and critic. He was also a respected academic. He served as a professor of Kannada, was the principal of Maharaja College, and was also the Vice-Chancellor of Mysore University. Some of his well-known works include the poem Sri Ramayana Darshanam, a modern retelling of the epic Ramayana, which won the Jnanpith Award, the first for a Kannada writer. Girish Karnad also adapted his novel Kanuru Heggadathi into a film. In his writings, he was critical of caste-based violence, gender inequality, superstition and other social issues. Although he experimented with various forms of writing, he was most famous for his poetry. His poem 'Jaya Bharatha Jananiya Tanujaate' became the state anthem of Karnataka, and he was recognised as Rashtrakavi (State Poet) by the Government of Karnataka. Kuvempu passed away in 1994, at the age of 89. He was survived by his four children, one of whom was acclaimed writer, Poornachandra Tejaswi.  
U. R. Ananthamurthy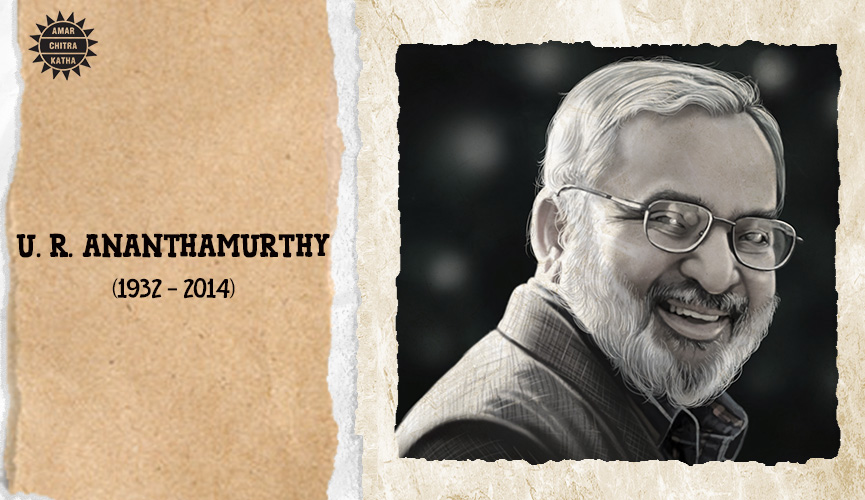 U. R. Ananthamurthy is one of the most internationally celebrated Kannada writers. He was shortlisted for The Man Booker International Prize in 2013 for his literary achievements. Ananthamuthy was born on the 21 December 1932, in Melige, Tirthali Taluk (now in Shimoga district) of Karnataka. Although he completed his education in English Literature and proceeded to have an academic career as a professor of English, he wrote primarily in Kannada. He wrote one of his most famous novels Samskara in England while he was furthering his English literature studies there. Some of his other popular works include the novels Avaste, Mouni, Sookha, Ghatashraddha and Diksha. In his work, he was extensively against religious orthodoxy and was known to write about the psychology of people and the various socio-political forces at play that lead people to act in certain ways. In addition to being a writer and academic, he was also a politician, having contested in both Lok Sabha and Rajya Sabha elections from the state. He passed away in 2014 due to complications of the kidney and heart. His son-in-law Vivek Shanbag, most famous for his novel Ghachar Ghochar, is also a Kannada writer. 
Triveni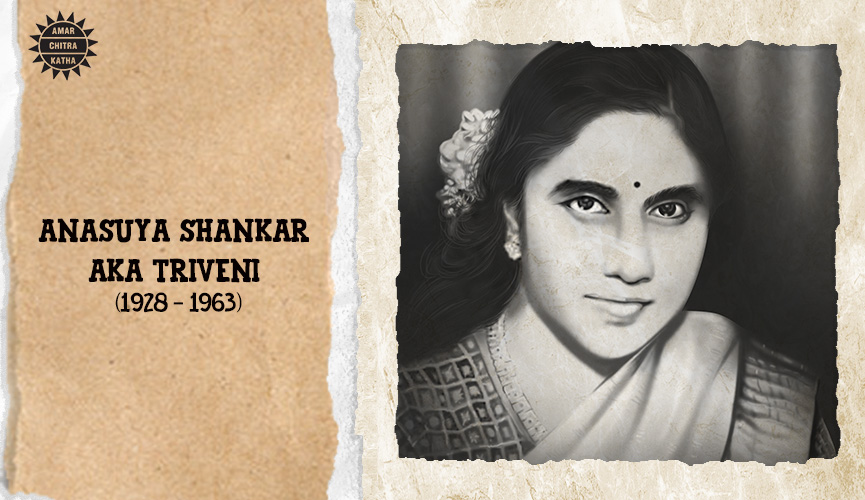 Triveni was the pen name of writer Anasuya Shankar. She was born on 1 September 1928 in Mysore. It is widely believed that she took the name Triveni to honour Mahatma Gandhi, as his ashes were immersed in the Triveni Sangam (confluence of the rivers Ganga, Yamuna, and Saraswati). In her lifetime, she published around 20 novels and three collections of short stories. Her stories were revolutionary as they dealt with female subjects and explored the psychology and inner lives of women. She belonged to a family of illustrious writers. Her uncle, B. M. Srikantaiah, her cousin, Vani, and sister, Arayamba Pattabhi, were all writers. Her novels Belli Moda and Sharapanjara have been made into feature films. Some of her other novels include Sotu Geddavalu, Kashi Yatre, and Doorada Betta. She was awarded the Karnataka Sahitya Academy Award for her work Tavariya Kola in 1960. In 1963, her flourishing career was cut short at the early age of 34 due to a pulmonary embolism, mere days after giving birth. Presently, her house in Mysore is in the process of being converted into a heritage museum in her memory.  
Siddalingaiah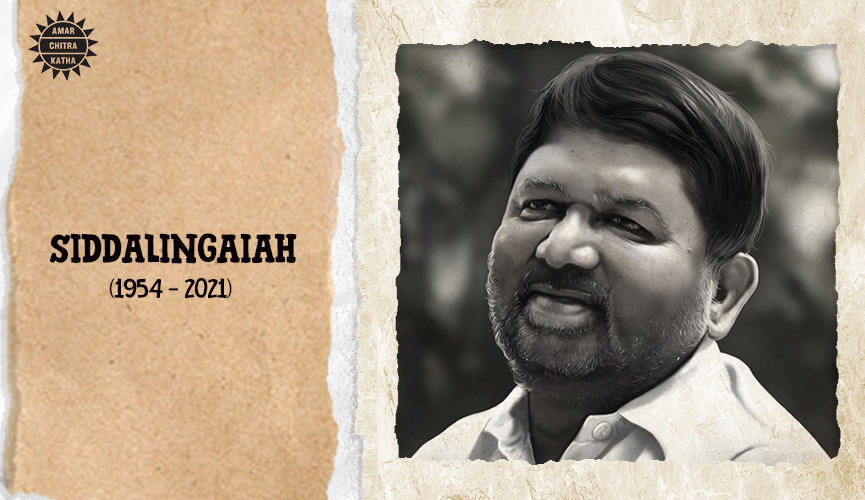 Siddalingaiah, born on 3 February 1954, was a Kannada writer, professor, social activist and politician, who served as the Head of the Department of Kannada at Bangalore University. He was also a Member of the Karnataka Legislative Council, serving two terms. He was also one of the founders of the Dalit-Bandaya movement. The Bandaya movement is a progressive literary movement that promoted socially conscious literature and aimed to tackle issues through poetry and literature. Some of Siddalingaiah's famous poetry include Holemadigara Hadu and Saaviraaru Nadigalu. His poetry is hard-hitting and scathingly criticises caste oppression. Several of his poems and songs are sung at protests and demonstrations. He was also a great prose writer. Siddalingaiah passed away on 11 June 2021 in Bengaluru, due to COVID-19-related complications. To recognise his contributions to literature, the Karnataka Government presented him with the Rajyotsava Award in 1986 and the Pampa Prashasti (the state's highest literary award) in 2019. He was posthumously granted the Padma Shri for his contributions to Education and Literature in 2022.  
Girish Karnad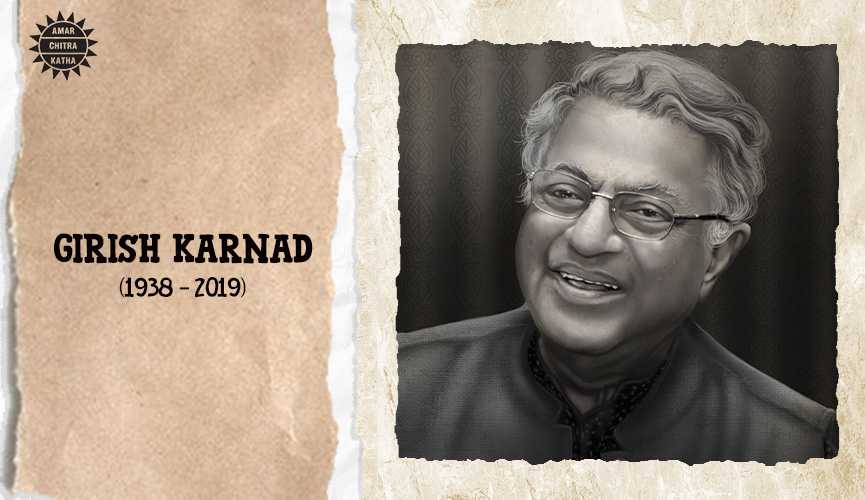 Girish Karnad was an Indian playwright, author, actor and film director. He wrote his most famous play Yayati in 1961, while studying philosophy, economics and politics at the University of Oxford. His next play was Tughluq, centered around the life of the 14th-century ruler Muhammad bin Tughluq. He entered films as a dialogue writer and actor with the 1970 film Samskara (based on U. R. Ananthamauthy's novel). Despite donning several hats, Karnad is best known for his plays. His first play, Yayati, explores the character of King Yayati from the epic Mahabharata. The play, although about a mythological king, critiques modern human beings and the futility of our lives as we focus on unchecked material desires. Karnad continued to use historical and mythological settings and characters to critique contemporary issues throughout his career. Translations of his plays into English and other regional languages earned him a national and international reputation. His contributions to literature and theatre were rewarded with the Padma Shri in 1974, the Padma Bhushan in 1992, and the Jnanpith Award in 1999.  
Read the biographies of many more such great Indian thinkers on the ACK Comics app!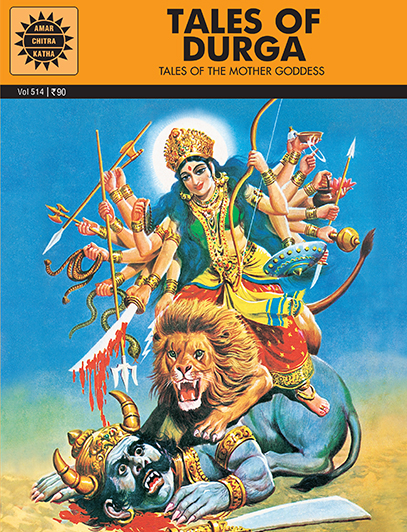 Comic of The Month
Tales of Durga
Goddess Durga is as widely worshipped as Vishnu and Shiva. She is the fierce form of Devi who, as Shakti, is considered the personification of universal energy. According to the Devi Bhagavata the Universe is but Her manifestation - and even Brahma, Vishnu and Shiva worship Her. Durga is worshipped in sixty-four forms as Ambika, Kali, Chamundi, Devi, Uma, etc. The worship of Durga is supposed to be more than 4,000 years old in India. The names of Uma and Parvati occur in the Taittiriya Aranyaka and the Kena Upanishad. Some Indologists are of the opinion that the figure seated on a lion in the coins of Azes I, the Shaka ruler (c. 5 B.C. to A.D. 30), represents Ambika or Durga. Durga is worshipped in one form or another in almost every Indian village. This Amar Chitra Katha is based on the Durga-Saptashati of the Markandeya Purana.
20 Minute Read