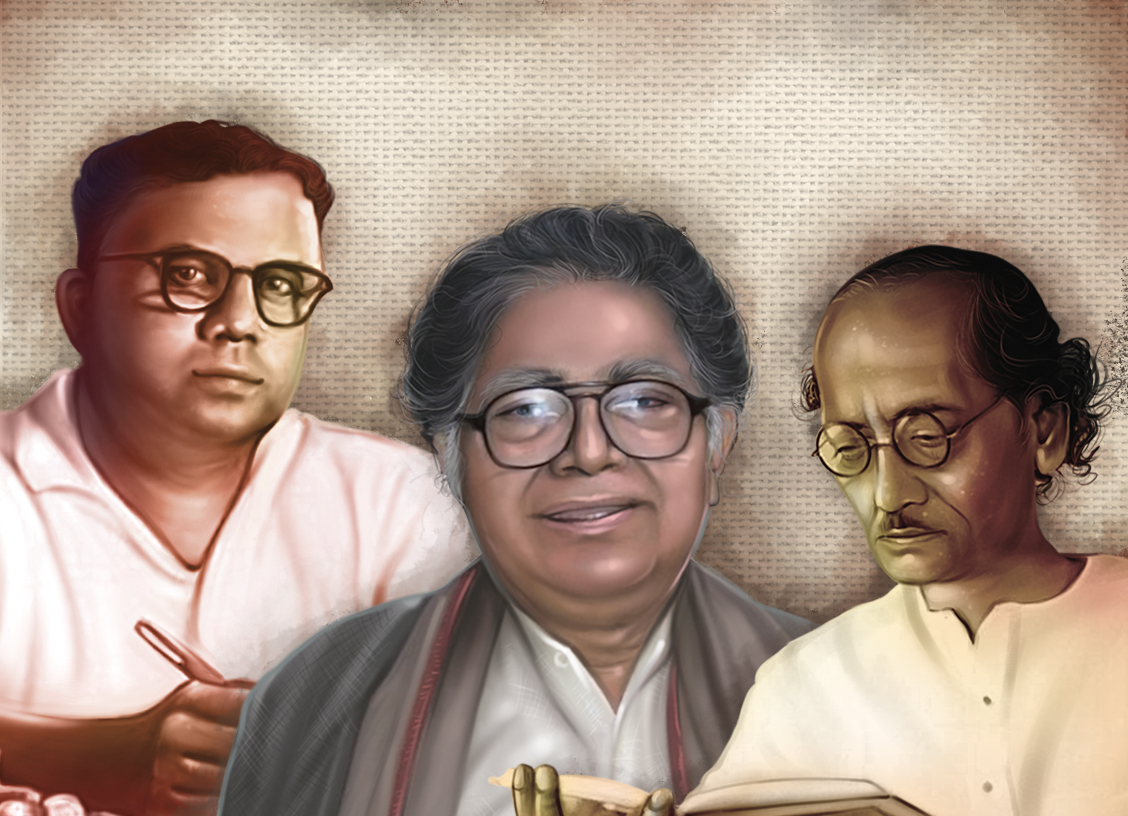 Popular Mystery Writers of India
- October 16, 2023
---
Authors like Sharadindu Bandopadhyay and Satyajit Ray created immortal detective characters like Byomkesh Bakshi and Feluda, who captured the attention of their readers for years. Here is the list of mystery writers who created some more memorable Indian fictional detectives and secured a unique place for themselves in the world of literature.   
–By Srinidhi Murthy
Sunil Gangopadhyay – Kakababu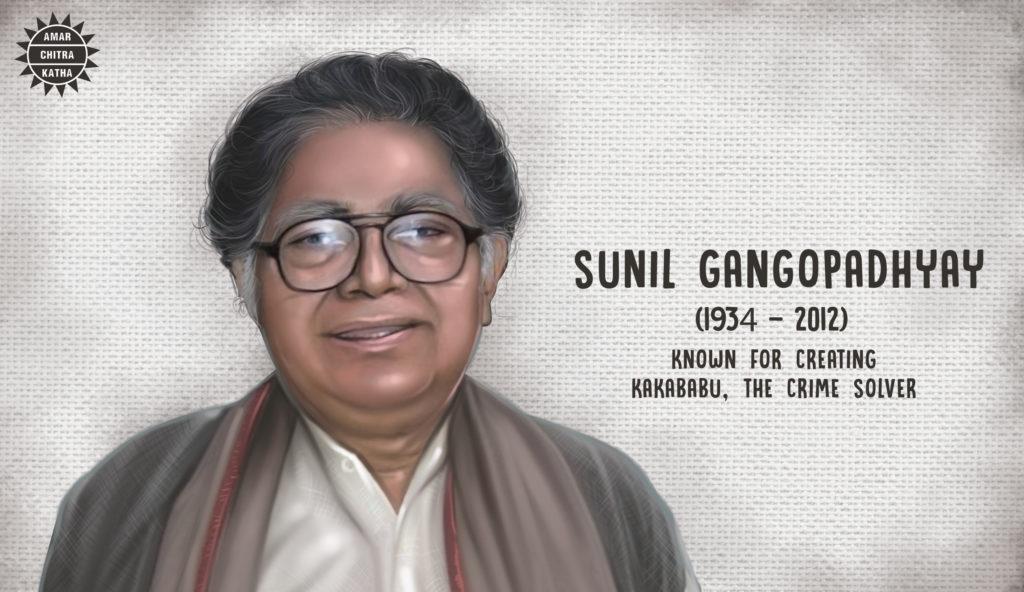 Born on 7 September 1934, Sunil Gangopadhyay was an Indian novelist and poet. He often wrote the pseudonyms Nil Lohit, Sanathan Pathak and Nil Upadhayay. The author of many short stories, novels, poems and plays, Sunil Gangopadhyay was born in Faridpur, Bengal Presidency (now in Bangladesh). He obtained his Master's degree in Bengali from the University of Calcutta. Gangopadhyay is widely known as the author of 36 detective stories in the popular Kakababu series, where his fictional character Kakababu alias Raja Roy Chowdhury solves mysteries. Sunil Gangopadhyay wrote the Kakababu series mainly for children and teenagers. In 1979, the author wrote the first story of Kakababu titled Bhoyonkor Sundar (Fiercely Beautiful) for the Durga Puja edition in Anandamela, a magazine for children. Since then, Kakababu has attained legendary stature in Indian children's literature. The series continued to be in demand for the next 33 years until the death of Gangopadhyay in 2012.  
To receive more such stories in your Inbox & WhatsApp, Please share your Email and Mobile number.
Samaresh Basu – Gogol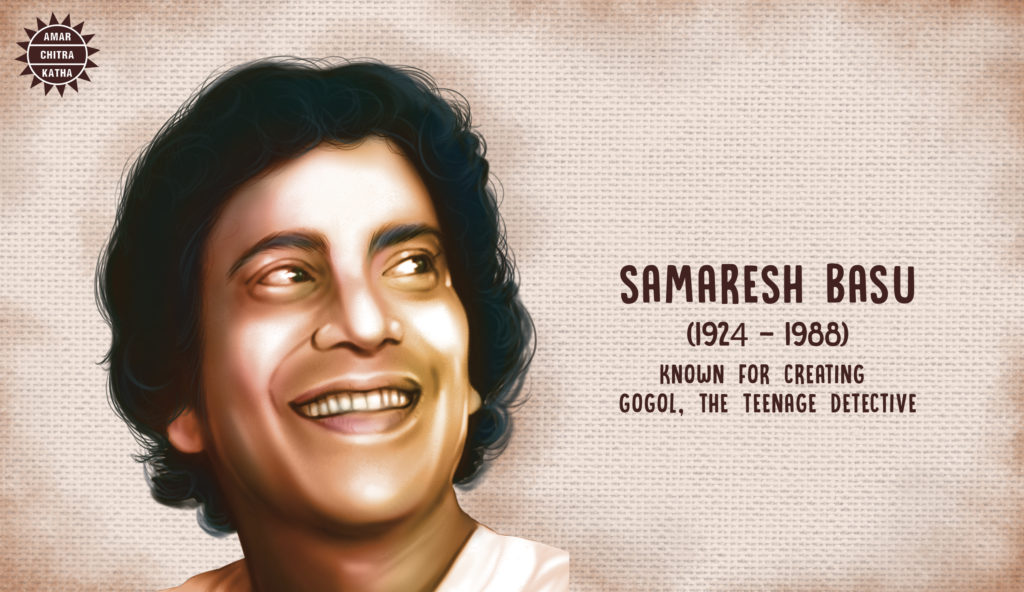 Samaresh Basu was born on 11 December 1924 in Bikrampur, Bengal Presidency, British India. Basu wrote his first Bengali novel titled Nayanpurer Mati (Soil of Nayanpur) at the age of 21. Since then, Samaresh Basu wrote more than 100 novels and 200 short stories in the Bengali language under the pseudonyms Kalkut and Bhromor. His most famous creation was his fictional teenage detective, Gogol. Gogol stories were targeted towards children and most of them were published in children's magazines like Shuktara, Anandamela, etc. Many of Samaresh Basu's novels were also adapted into movies. Some of them include Nirjan Saikate (1963), Nater Guru (2003), Bibar (2006), Goyenda Gogol (2013), and Honeymoon (2018). He won the prestigious Sahitya Akademi Award for his novel, Shamba. Basu breathed his last on 12 March 1988, at the age of 63. 
Kalpana Swaminathan – Lalli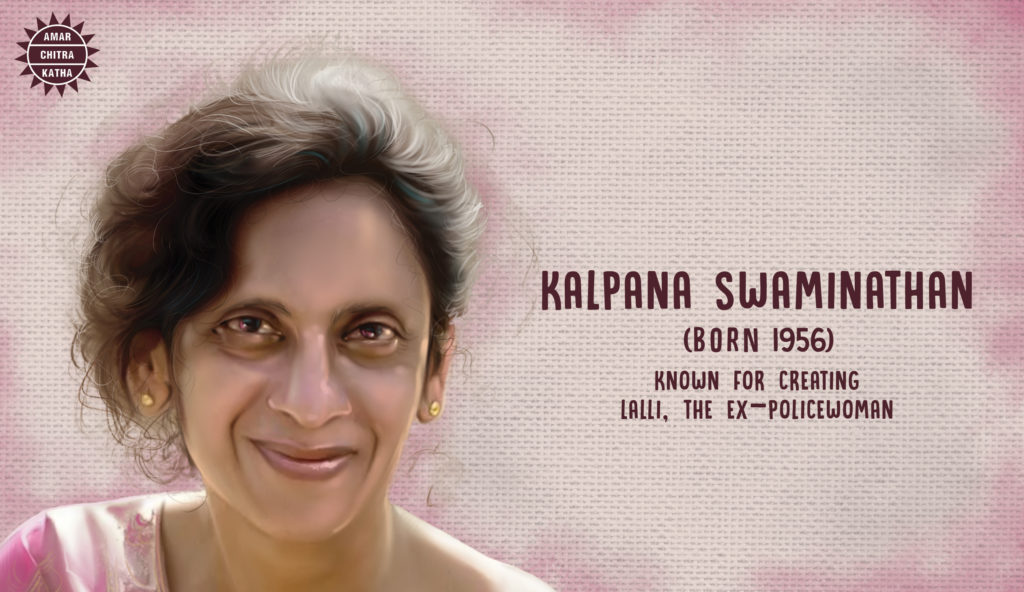 Born in 1956, Kalpana Swaminathan is an Indian writer and surgeon from Mumbai. She co-authors some of her works with fellow surgeon-writer Ishrat Syed as Kalpish Ratna. Swaminathan is known for creating the popular female detective character Lalli. Lalli, a retiree from Mumbai police, is in her 60s but has a youthful enthusiasm. Swaminathan portrays Lalli as an observant detective who solves crimes and mysteries using her deductive skills and is often accompanied by her niece Sita, on her adventures. The author writes her characters to relate with her readers and takes a nuanced approach to represent human relationships and psychology in her Lalli series. Swaminathan is also the winner of the 2009 Vodafone Crossword Book Award for her novel Venus Crossing: Twelve Stories of Transit. 
Devan – Thuppariyum Sambu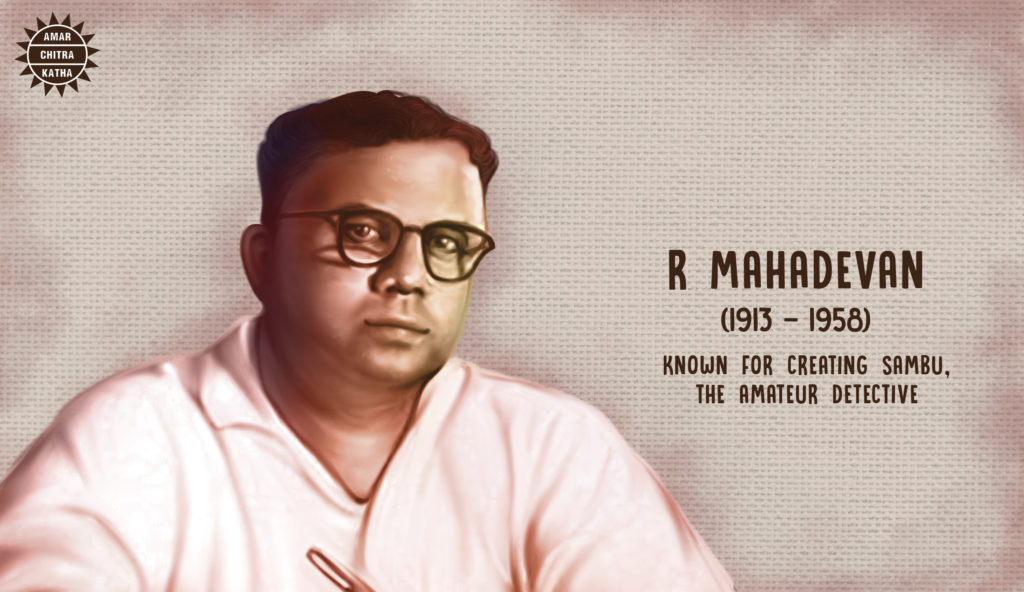 Mahadevan alias Devan was an Indian author who wrote his novels in Tamil. Devan was born in 1913 at Thiruvidaimarudur in Thanjavur District, Tamil Nadu. Inspired by authors like PG Wodehouse, Devan used a humorous writing style in most of his stories. Devan was the managing editor of the popular Tamil magazine, Ananda Vikatan, where he worked for 24 years. During his lifetime, Devan wrote 31 books in a plethora of genres including novels, short stories, comics, thrillers and historical fiction. He also wrote under various pseudonyms like Arem, Dasarathi, and Samabadhi. One of the popular creations of Devan is his amateur fictional detective Sambu in the novel Thuppariyum Sambu (Sambu Who Reads Clues). Sambu solves mysteries purely out of serendipity but is always seen as an intelligent detective by the police department. The short story series of Sambu is popular for its distinctive humour and was made into a television series in the late 1980s.
Hemendra Kumar Roy – Jayanta and Manik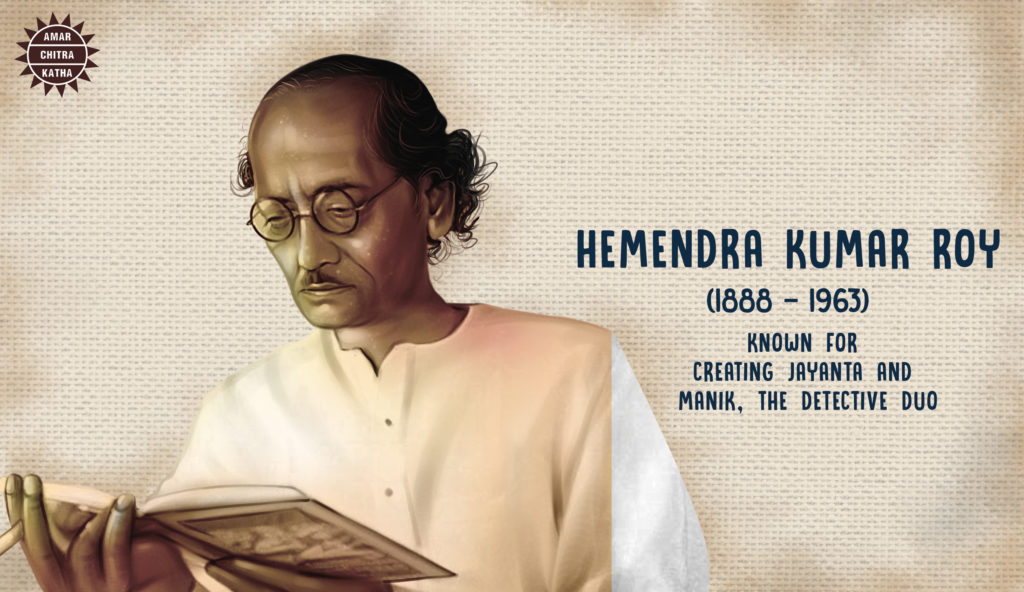 Born on 2 September 1888, Hemendra Kumar Roy was a Bengali writer. He was known for his contribution to the development of the genre of children's literature in the Bengali language. Roy captured the attention of the young readers with his detective stories. He created the popular detective duo, Jayanta, and his assistant, Manik. Roy wrote around 30 stories about this private detective duo of Kolkata, who take the help of science to solve their cases. His stories introduced young readers to a world of adventure and mysteries and showed the importance of using courage with intellect and integrity. Roy wrote around 80 books for children and numerous novels, short stories, and essays for adults. He also wrote stories about another duo, Bimal and Kumar. 
Read about more such famous literary figures from India only on the ACK Comics app!
To receive more such stories in your Inbox & WhatsApp, Please share your Email and Mobile number.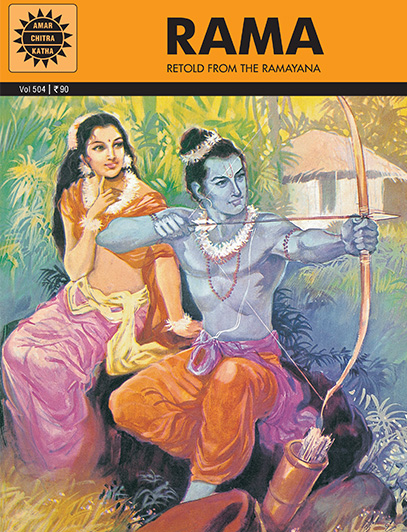 Comic of The Month
Rama
Rama was happy living in the forest with his wife and brother. Palace intrigue may have forced his exile, but the next fourteen years promised to be quite pleasant. Suddenly, this idyllic life was thrown into turmoil. His beloved wife Sita was kidnapped! With unmatched skill as a warrior, Rama destroyed the ten-headed Ravana and along the way, he won a host of very grateful friends.
20 Minute Read