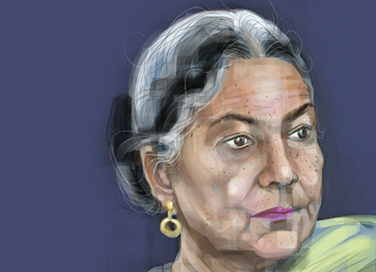 Profile: Anita Desai
- December 28, 2020
---
By Nitya Menon 
"Wherever you go, becomes a part of you somehow"

– Anita Desai
Anita Desai, who started writing at the age of nine, emerged to be one of India's most respected novelists. Her achievements include being shortlisted for the Booker Prize three times and receiving the Sahitya Academy Award in 1978 for her book, Fire on the Mountain. She has indeed not only left her mark in the genre of fiction but also nurtured her daughter Kiran Desai in doing so. 
Born in 1937 in Mussoorie, India, Anita Desai grew up speaking German, Hindi and English. She was a student of Queen Mary's Higher Secondary School in Delhi and later went on to receive a B.A. in English Literature from the University of Delhi. As a child, she always seemed to notice how her family was different from other families in the community in terms of culture and caste. Her mother, who was German, adapted and practised every Indian culture and tradition, yet she always felt like an outsider.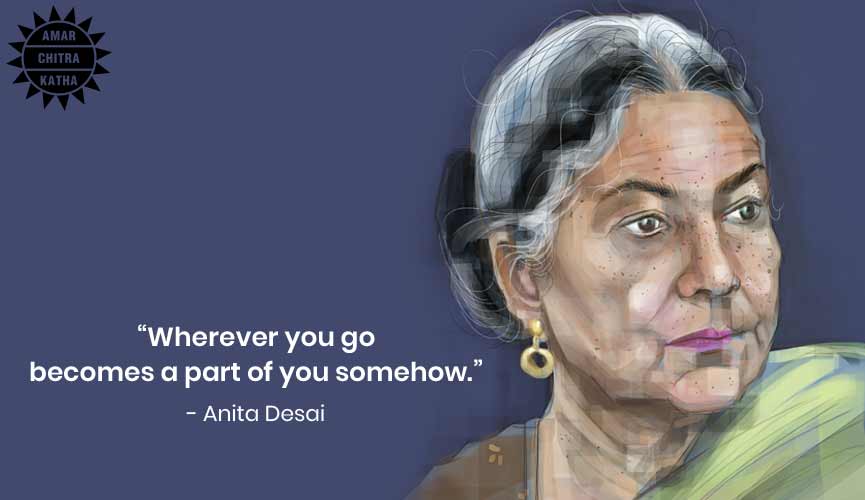 Anita Desai's childhood days serve as a major theme in her novels. Her writing style is often poetic and descriptive, revolving around fiction and fantasy and the use of symbols and flashbacks. Many of her novels explore the state of middle-class women and the tensions that exist in these families. Anita Desai always believed in quoting the truth as it is,
"I aim to tell the truth about any subject, not a romance or fantasy, not avoid the truth".......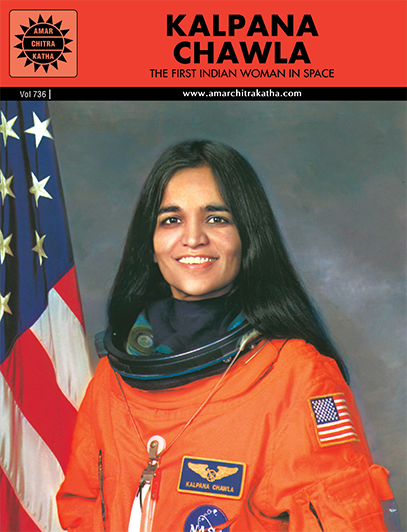 Comic of The Month
Kalpana Chawla
Unconventional clothes and bobbed hair were not the only indications of Kalpana's zest for life - this spirited young girl from Karnal wanted to fly! Her intelligence was multi-faceted, her talents varied and her interests inspiring. The path she charted from her traditional home in Haryana to NASA's elite band of astronauts is the stuff of legends.
20 Minute Read