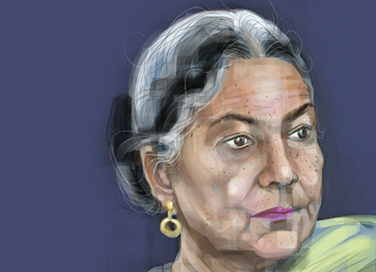 Profile: Anita Desai
- December 28, 2020
---
By Nitya Menon 
"Wherever you go, becomes a part of you somehow"

– Anita Desai
Anita Desai, who started writing at the age of nine, emerged to be one of India's most respected novelists. Her achievements include being shortlisted for the Booker Prize three times and receiving the Sahitya Academy Award in 1978 for her book, Fire on the Mountain. She has indeed not only left her mark in the genre of fiction but also nurtured her daughter Kiran Desai in doing so. 
Born in 1937 in Mussoorie, India, Anita Desai grew up speaking German, Hindi and English. She was a student of Queen Mary's Higher Secondary School in Delhi and later went on to receive a B.A. in English Literature from the University of Delhi. As a child, she always seemed to notice how her family was different from other families in the community in terms of culture and caste. Her mother, who was German, adapted and practised every Indian culture and tradition, yet she always felt like an outsider.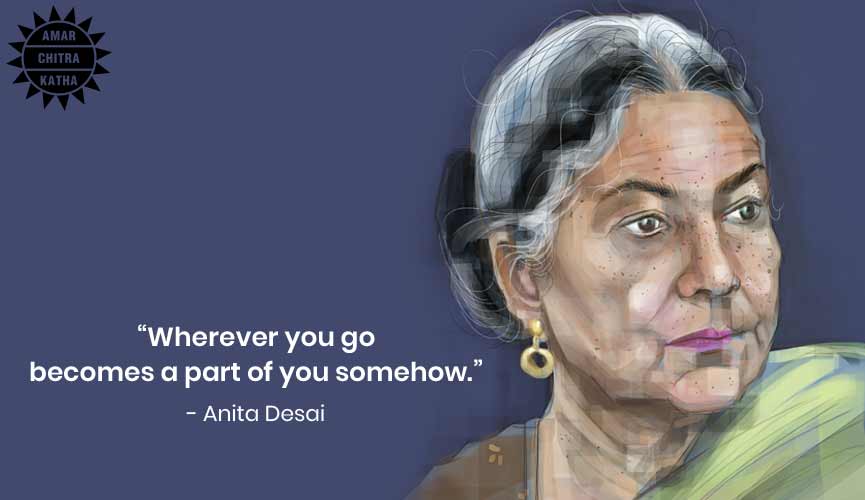 Anita Desai's childhood days serve as a major theme in her novels. Her writing style is often poetic and descriptive, revolving around fiction and fantasy and the use of symbols and flashbacks. Many of her novels explore the state of middle-class women and the tensions that exist in these families. Anita Desai always believed in quoting the truth as it is,
"I aim to tell the truth about any subject, not a romance or fantasy, not avoid the truth".
The characters in her novels are quite beautifully written and expressed and a special emphasis is given to female protagonists. The themes of her books are often associated with her own personal life experiences. 
The suppression of Indian women was the subject of her first novel

Cry, the peacock,

which is a poetic novel revolving around an incompatible marriage with the focus on the heroine's psyche. This book immediately established Desai as an icon in Indian Literature.  
Her second novel

Voices in the city

is about her experiences in the city of Calcutta where she portrays Calcutta as an oppressive city.
 In

Bye -Bye, Blackbird,

the major themes are rejection and acceptance, nostalgia, and alienation. 
Fire on the Mountain,

for which she received an award, is praised for its poetic symbolism and sounds. 
Her other novels include Clear light of the day, Where shall we go this summer, Fasting, feasting and In custody.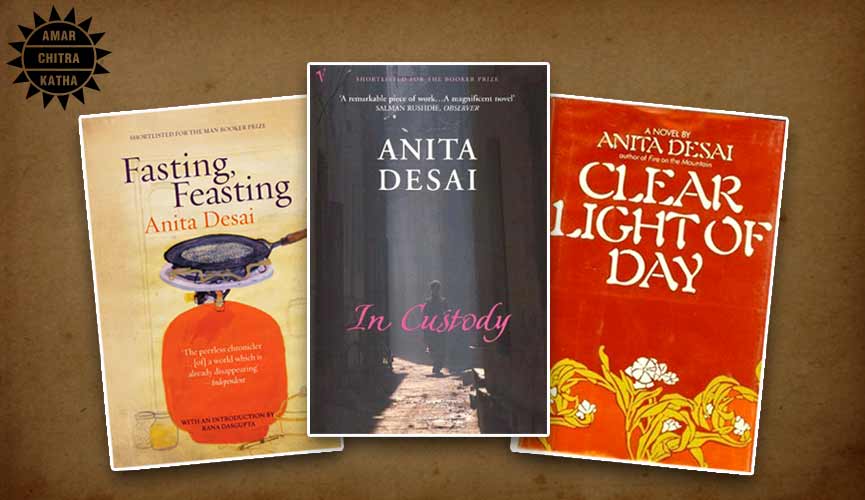 Anita Desai believed the art of writing can only emerge with good reading, she often starts her morning by reading, sometimes books on poetry that strikes the right note for her to begin her writing. She always says her first love was fiction and the motivation to start writing came from her family and the books she frequently read and loved, especially Thomas Hardy and D.H Lawrence who were big influences. She also took a great interest in Japanese and Russian literature such as Dostoyevsky that opened her sense of imagination and the discovery of a new part of literature. 
Her work is well-appreciated, and the major awards received were the Padma Bhushan in 2014, Sahitya Academy Fellowship in 2007, and shortlist for the Booker Prize in 1980, 1984 and 1999. She has also received the Royal Society of literature Winifred Holtby Prize in 1978. She is a professor of Humanities in the Massachusetts Institute of technology and once taught at Cambridge, Oxford. 
As an accomplished author, her message to young budding writers is that one would have to face several difficulties in the journey. It is important to be very persistent and stubborn to achieve what one dreams of. She suggests that writers first begin with short pieces and send them to magazines and newspapers, and once you are confident and it gives you a great sense of joy and delight you can go ahead and write novels and once you start you would never want to stop.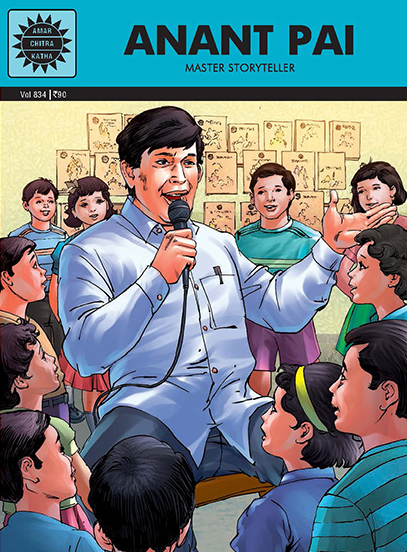 Comic of The Month
Anant Pai
Anant Pai strode the Indian comics industry like a colossus. Using the comics format he told stories from mythology, history and literature to generations of children. Uncle Pai, as he was known, wanted Indian children to be familiar with their heritage. A chemical engineer by profession, Anant Pai gave up his job to follow his dream, a dream that led to the creation of Amar Chitra Katha and Tinkle. Read the story of the man who left behind a legacy of learning and laughter.
20 Minute Read