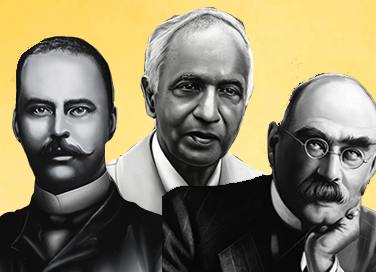 Nobel Laureates with Indian Origins – Part 2
- August 23, 2023
---
By Srinidhi Murthy 
Indian thinkers, artists and academics have been making the country proud on a global level throughout contemporary times. In the second part of our series on Nobel Laureates with Indian origins, read about some more famous figures whose origins, experience, and education in India contributed to their journey in achieving the Nobel Prize.  
Joseph Rudyard Kipling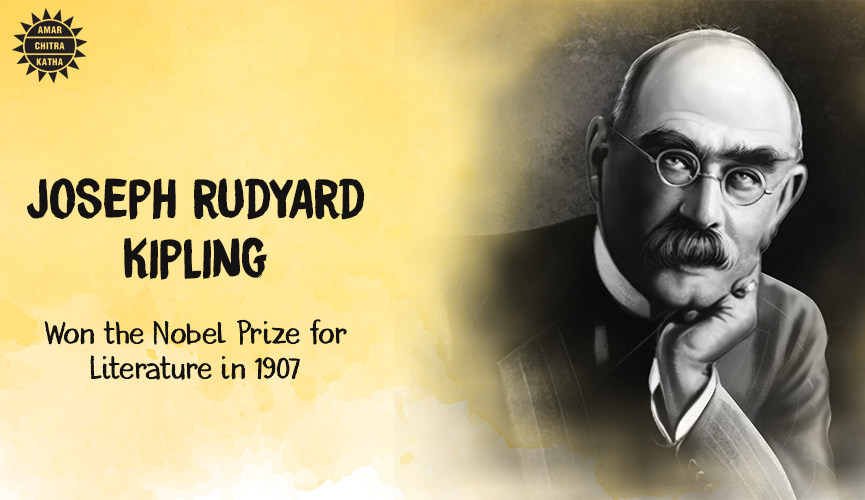 Joseph Rudyard Kipling was born on 30 December, 1865, in Malabar Hill, Bombay Presidency, British India. At the age of six, Kipling was taken to the United Kingdom in 1871. Kipling obtained his education from the United Services College, England. In 1882, he returned to India and worked for Anglo-Indian newspapers such as the Civil and Military Gazette in Lahore and The Pioneer in Allahabad from 1883 to 1889. In 1894, Kipling published his most well-known book, The Jungle Book, which became a children's classic across the globe. His other works include The Second Jungle Book (1895), The Seven Seas (1896), Stalky and Co. (1899), Puck of Pook's Hill (1906), and Debits and Credits (1926).  Kipling was awarded the Nobel Prize for Literature in 1907. He is the youngest recipient to date and became the first English novelist to receive the prize at the age of 41. His works and stories were heavily influenced by his life and experiences in India, and depict Indian characters and culture colourfully. Kipling breathed his last on 18 January 1936, at the age of 70, in Fitzrovia, London, England. He is remembered fondly for his stories and poems on British India and his stories for children.  
Ronald Ross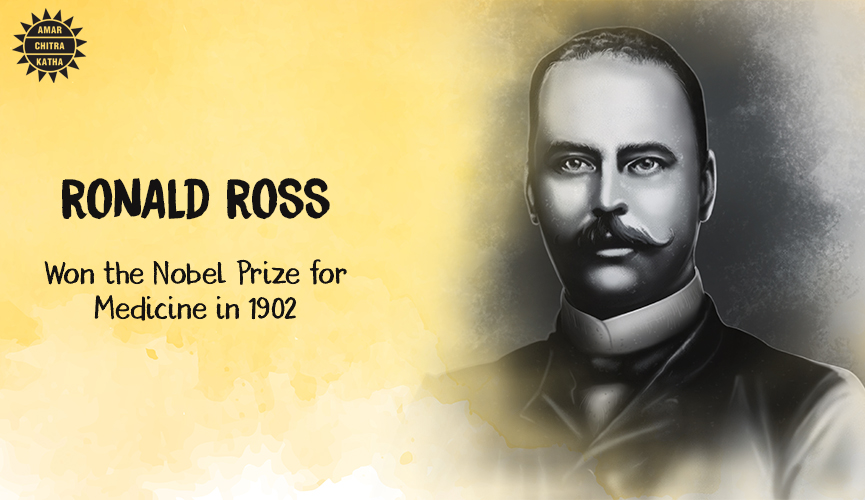 Sir Ronald Ross was born on 13 May 1857, in Almora (in present-day Uttarakhand), British India, to Sir Campbell Claye Grant Ross, a general in the British Indian Army, and Matilda Charlotte Elderton. At the age of eight, Ross was sent to England to live with his uncle and aunt. Ross was appointed as a surgeon in the Indian Medical Service in 1881, after a four-month training at the Army Medical School. He was assigned to the Madras Presidency and returned to India in September 1881. During his stay in India, Ross met Sir Patrick Manson, a Scottish physician, who became his mentor. In 1894, Ross was determined to work on the hypothesis of Manson and Charles Louis Alphonse Laveran, a French physician, that mosquitos are connected with the spread of malaria. His discovery proved that malaria was transmitted by mosquitoes and his research was published in the Indian Medical Gazette on 27 August 1897 and in the December issue of the British Medical Journal in the same year. Ross worked on the concept of malarial transmission not in humans, but in birds. He was awarded the Nobel Prize in Physiology or Medicine in 1902, for his discovery of the life cycle of malarial parasites in birds.  
Subramanyam Chandrasekar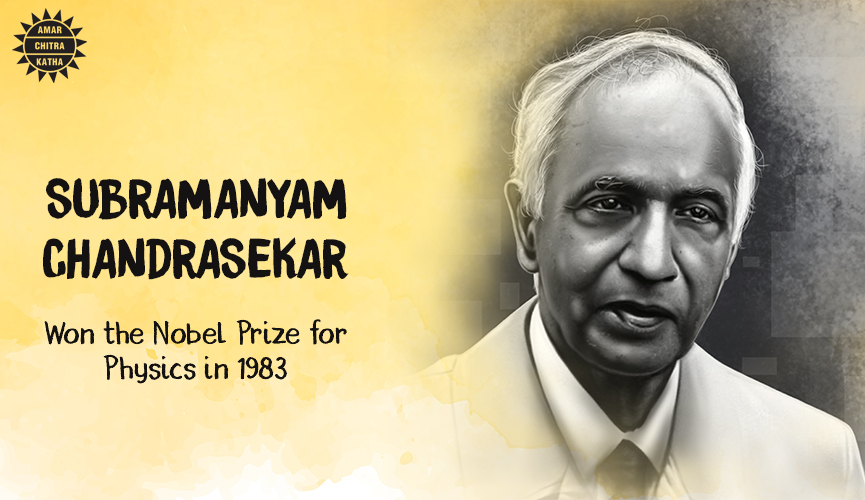 Subramanyam Chandrasekar was born on 19 October 1910, in Lahore, Punjab (present-day Pakistan), British India. He was the nephew of Indian physicist and fellow Nobel laureate, Sir C.V. Raman. He was home-schooled by his parents and by a private tutor till the age of 12 after which his family moved to Madras (present-day Chennai), where his father was transferred. He attended Hindu High School and obtained his bachelor's degree from Presidency College, Madras, in June 1930. In the same year, Chandrasekar received a Government of India scholarship to complete his graduate studies in Cambridge, England, where he also received his Ph.D. degree in 1933. He joined as a faculty at the University of Chicago in January 1937, where he worked till his death in 1995. Chandrasekar became a US citizen in 1953. During his time at Cambridge in 1930, Chandrasekar calculated the astrophysical limit, which gives the maximum mass of a white dwarf star. Soon, it was named after him as the 'Chandrasekar limit'. The National Aeronautics and Space Administration (NASA), named one of its observatories as 'Chandra X-Ray Observatory', in 1979 after the physicist. In 1983, Chandrasekar was awarded the Nobel Prize for Physics, with William A. Fowler, for key discoveries that led to the currently accepted theory on the later evolutionary stages of massive stars and black holes.   
Read the life stories of more such visionaries on the ACK Comics app!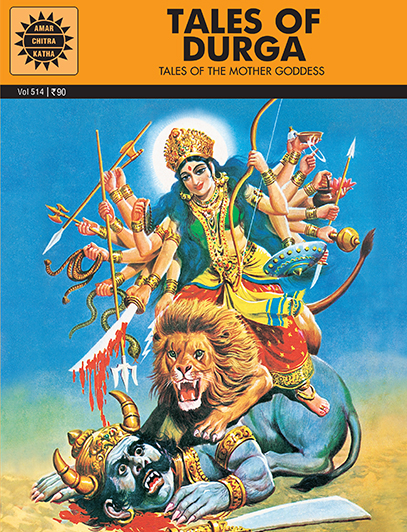 Comic of The Month
Tales of Durga
Goddess Durga is as widely worshipped as Vishnu and Shiva. She is the fierce form of Devi who, as Shakti, is considered the personification of universal energy. According to the Devi Bhagavata the Universe is but Her manifestation - and even Brahma, Vishnu and Shiva worship Her. Durga is worshipped in sixty-four forms as Ambika, Kali, Chamundi, Devi, Uma, etc. The worship of Durga is supposed to be more than 4,000 years old in India. The names of Uma and Parvati occur in the Taittiriya Aranyaka and the Kena Upanishad. Some Indologists are of the opinion that the figure seated on a lion in the coins of Azes I, the Shaka ruler (c. 5 B.C. to A.D. 30), represents Ambika or Durga. Durga is worshipped in one form or another in almost every Indian village. This Amar Chitra Katha is based on the Durga-Saptashati of the Markandeya Purana.
20 Minute Read