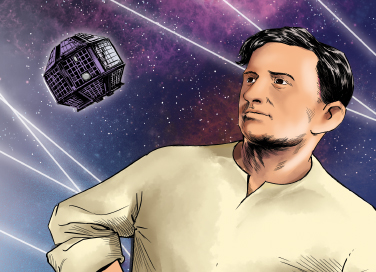 Vikram Sarabhai (1919-1971)
- September 25, 2020
---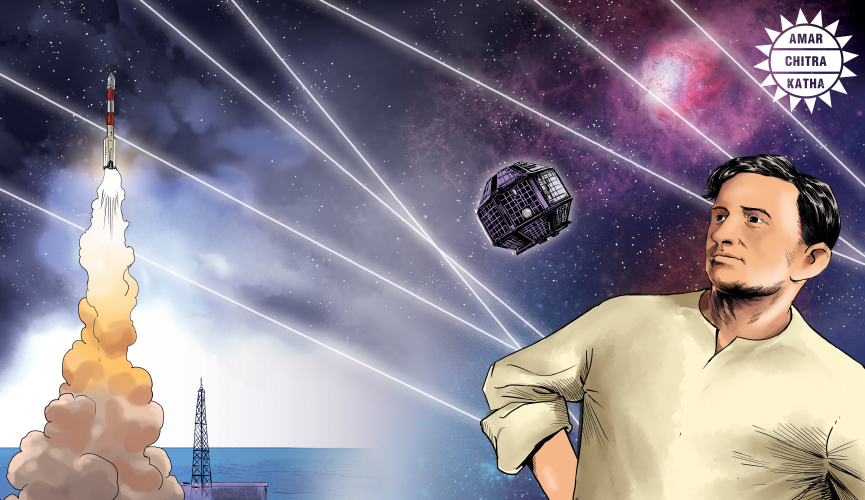 August 12th, 1919, marks the birth date of the legendary physicist and astronomer, Dr Vikram Sarabhai. He established the Indian National Committee for Space Research in 1962 which is now the esteemed Indian Space Research Organization.
From heading multiple organisations simultaneously and working on many ground-breaking projects including developing a satellite launching vehicle, to honouring his many other professional commitments as a public speaker and teacher, all the while making ample time for his family, Dr Sarabhai was the ultimate master of time management. He was a scientist par excellence but he was a mentor extraordinaire who had scary faith in his team members. It was to such an extent that even his team would be perplexed from time to time. It was perhaps the greatest gift Dr Sarabhai gave to India, because it was this style of mentorship that was carried forward by many top Indian scientists including Dr Kalam, who was one of his dearest students.
His contributions left an indelible mark in the history of Indian space research and nuclear power. He was conferred with the Padma Bhushan in 1966 and Padma Vibhushan in 1972. His sudden departure on December 30, 1971, left a huge void in India's intelligentsia. However, his generous sharing of knowledge and vision was such that even after he was gone, every member of his organisations knew exactly what they had to do. Thanks to him, today India stands proudly at the forefront in the space race when it comes to efficiency and economy. From launching India's very first satellite Aryabhata to successfully putting the Mangalyaan into the red planet's orbit on its very first try, the Indian Space Research Organisation has followed his vision and created history.
Read the entire life story of the father of the Indian space programme in Amar Chitra Katha's latest release 'Vikram Sarabhai', which will soon be available on the ACK Comics app, Kindle, and all major e-tailers.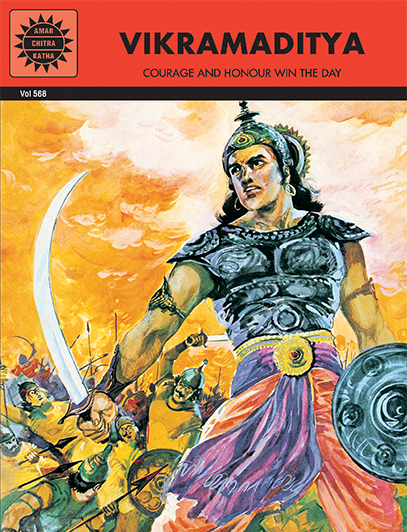 Comic of The Month
Vikramaditya
A jealous brother robbed him of his kingdom, his own courage won it back. Chandragupta Vikramaditya has a special place in history because he proved that the love of power is not all that is needed to create an empire. Also required is the love of a wise woman and good, old-fashioned honor.
20 Minute Read