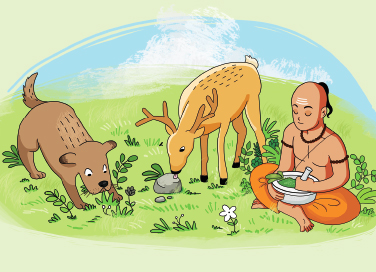 Medicine In Ancient India and Ayurveda
- May 14, 2021
---
By Harini Gopalswami Srinivasan
From prehistoric times, human beings have treated their diseases with natural herbs and minerals, in much the same way that a dog will nibble grass to cure an upset stomach, or a deer will lick salt to keep all its organs in working order.
The first documented knowledge about medicines in India is found in the Rig Veda (Oshadhi Sooktam) and the Atharva Veda, which are believed to be more than 5000 years old. In addition to providing mantras against diseases and information about useful plants and herbs, the Atharva Veda says that diseases are caused by......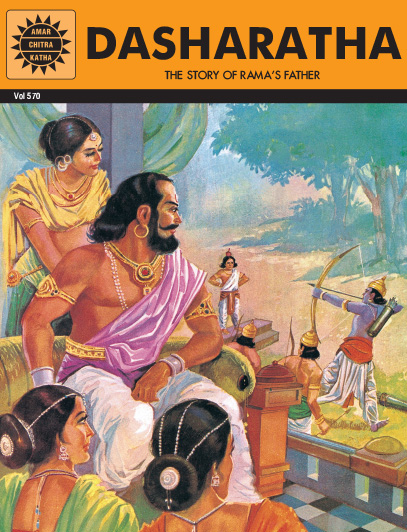 Comic of The Month
Dasharatha
Dasharatha, the prince of Ayodhya, was out hunting when he heard the sound of an elephant drinking water. Aiming his bow, the prince shot in the direction of the sound. Tragically, the arrow killed a youth who was filling water in a pitcher for his old and blind parents. The anguished father cursed Dasharatha that one day he would die grieving for his son. Dasharatha's son was the valiant and unparalleled, Rama.
20 Minute Read