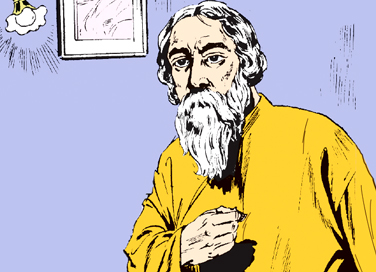 Profile: Rabindranath Tagore
- January 4, 2021
---
By Srinidhi Murthy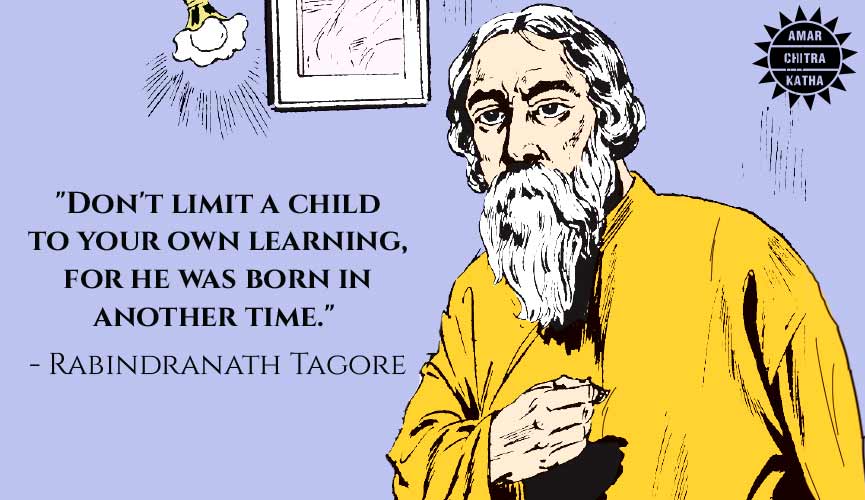 Known as the Bard of Bengal, Rabindranath Tagore was a humanist and a universalist. He denounced the rule of British in India and supported the Independence of India from Britain. He was the first non-European to receive a Nobel prize for Literature. He received it for his most memorable work, 'Gitanjali'. He was also awarded a knighthood in 1915 which he eventually repudiated to show his disapproval against the Jallianwala Bagh Massacre. Tagore is also known for modernising the art of Bengal by spurning rigid classical forms and resisting linguistic structures.
Rabindranath Tagore was born on May 7, 1861, at Jorasanko Mansion in Calcutta. Tagore wrote his first poem when he was only eight years old and was encouraged warmly by his brother Jyotirindranath Tagore. Rabindranath continued writing and created various musical plays which exhibited his talents to a larger audience. He wrote his first play named 'Valmiki Pratibha' at the age of twenty and it was enacted at Tagore's own mansion. During his early years, Rabindranath Tagore also published his poems under the pseudonym Bhanusimha and elevated himself as the author of short stories and dramas in the later years publishing in his own name.
Tagore's novels, stories, poems, songs echoed his personal and political views on various social and national issues. He questioned superstitions and various social issues such as child marriage, the dowry system, and widow remarriage in his novels. He was known for his strong women characters who were educated and made independent decisions. In 1891, during his visit to East Bengal, Tagore interacted with the village people and his sympathy for them inspired him to write on themes based on a humble lifestyle. During these years he wrote several poetries such as 'Sonar Tari' and plays, notably 'Chitra.' When Bengal was gripped by the wave of nationalism, he wrote several powerful songs and one of them named Amar Sonar Bangla eventually became the National Anthem of Bangladesh.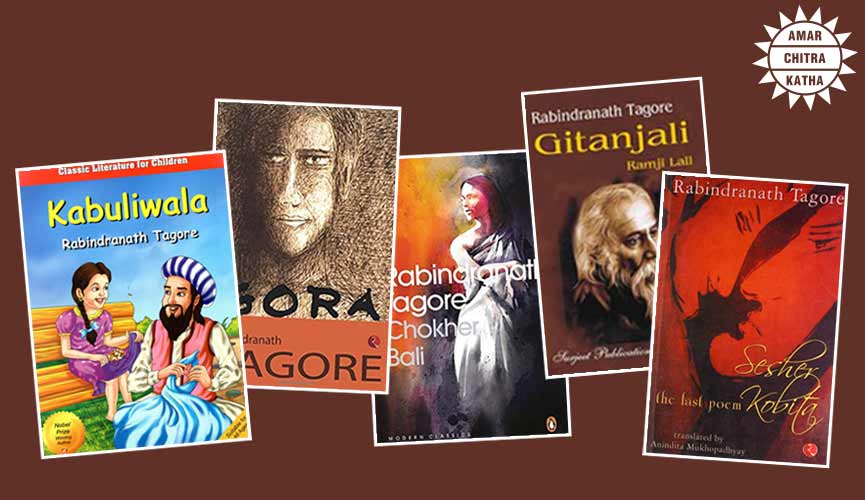 Tagore wrote novels and novellas of various genres, among which Chaturanga, Shesher Kobita, Char Odhay, and Noukadubi can be considered to be his most memorable works. Tagore, from the age of sixteen, had written various short stories including known stories such as Kabuliwala, Adithi, Kshudhita Pashan and Bhikharini. Tagore was also a talented composer who composed around two thousand songs in his lifetime. His songs were known as Rabindra Sangeet as it merged fluidly into his literature. His composition 'Jana Gana Mana' was chosen as the National Anthem of India and the National Anthem of Sri Lanka was also inspired by his work. Around the 1920s, Tagore's works were circulated in free editions with the works of Plato, Dante, Cervantes, Goethe, and Tolstoy.
Rabindranath Tagore died on August 7, 1941, six years before the independence of India which he dreamt of witnessing. His legacy was kept alive through the translation of his works by various authors to introduce Tagore to a wider and international audience. Various universities have been named to honour him in both India and Bangladesh. His works such as Chokher Bali, Gora, Ghare Bhaire and various others were adapted for big screens to familiarise his characters to more and more people to keep his memory alive forever.
Read the complete life story of Tagore in our title 'Rabindranath Tagore'. Now available on the ACK Comics app, Kindle, Flipkart, Amazon, and other major e-tailers.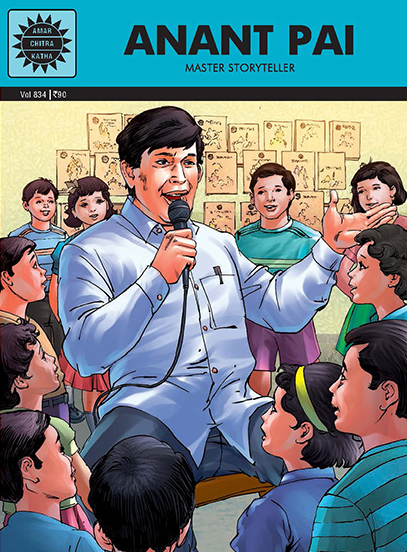 Comic of The Month
Anant Pai
Anant Pai strode the Indian comics industry like a colossus. Using the comics format he told stories from mythology, history and literature to generations of children. Uncle Pai, as he was known, wanted Indian children to be familiar with their heritage. A chemical engineer by profession, Anant Pai gave up his job to follow his dream, a dream that led to the creation of Amar Chitra Katha and Tinkle. Read the story of the man who left behind a legacy of learning and laughter.
20 Minute Read