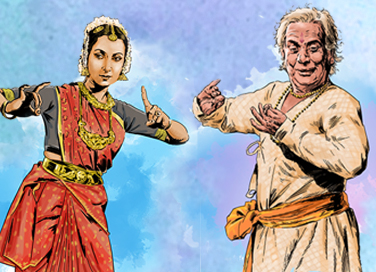 Indian Dancers of the 20th Century
- May 31, 2023
---
By Srinidhi Murthy
Classical dancing is a joyful and celebratory act that represents an integral part of Indian culture. Many trained and professional classical dancers have brought creativity and innovation to this centuries-old art and that has resulted in international recognition. Read more to know about some of such talented and legendary dancers. 
Uday Shankar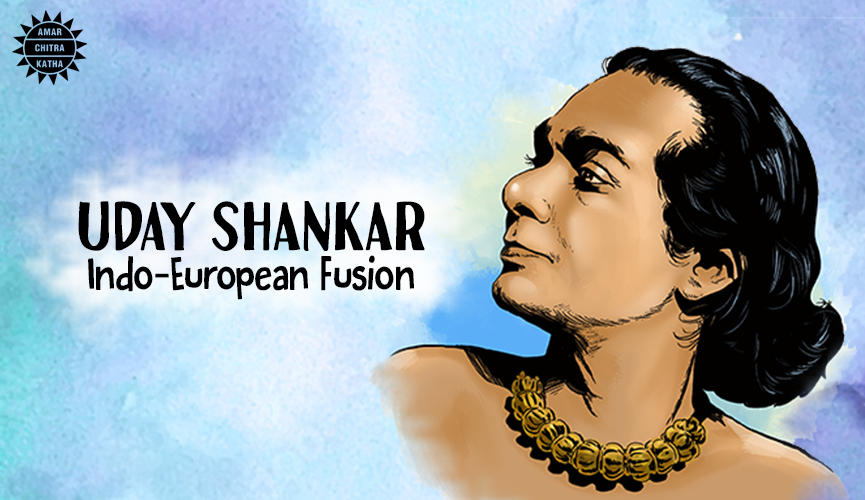 Born on 9 December, 1900, in Mumbai, Maharashtra, Uday Shankar was known for a fusion style of Indian classical dance forms. He adapted European theatrical techniques to Indian dance forms, with elements of Indian folk, classical and tribal dance. Though Shankar did not have any formal training in any of the Indian classical forms, his dance showed creativity. He had been exposed to the techniques of Indian classical dance and folk dance as well as to ballet during his stay in London in 1920, when he joined the Royal Art College. Hence, Shankar decided to bring the elements of these styles together to create a new dance, named 'Hi-dance'. He established the 'Uday Shankar India Cultural Centre' at Simtola, Uttarakhand, in 1938. Shankar was awarded the Sangeet Natak Akademi in 1962 and was honoured with the Padma Vibhushan, the nation's second-highest civilian award by the Government of India in 1971. He died on 26 September, 1977, at the age of 76.  
Rukmini Devi

Arundale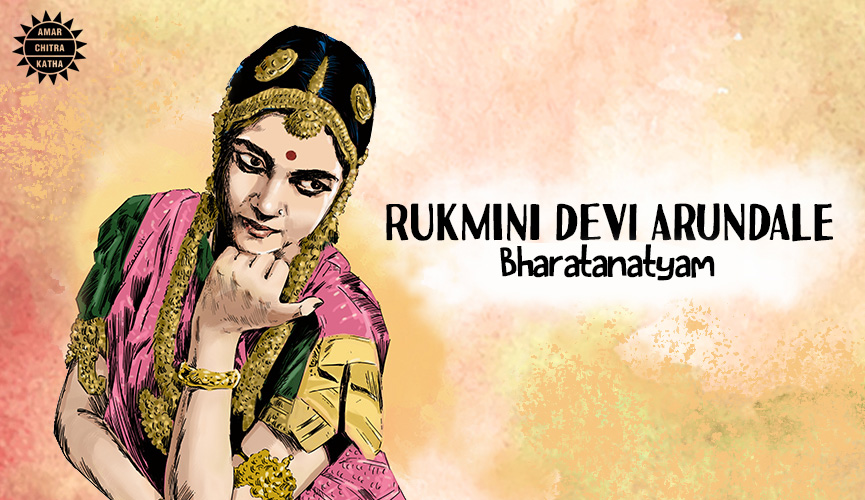 Born on 29 February, 1904, in Madurai, Tamil Nadu, Rukmini Devi Arundale was a Bharatanatyam dancer and choreographer. She was known for advocating the renaissance of the Bharatanatyam dance form and founding the Kalakshetra Foundation in Madras (present-day Chennai), in 1936. Arundale was also credited with modifying the Pandanallur style of Bharatanatyam and bringing the dance form to global attention. In April 1952, Rukmini Devi was nominated as a member of the Rajya Sabha and became the first Indian woman to be nominated to the Rajya Sabha. Arundale was honoured with the Padma Bhushan, the third highest Indian civilian honour, in 1957 by the Government of India and awarded the Sangeet Natak Akademi Fellowship in 1967. She breathed her last at the age of 81 on 24 February, 1986.  
Mrinalini Sarabhai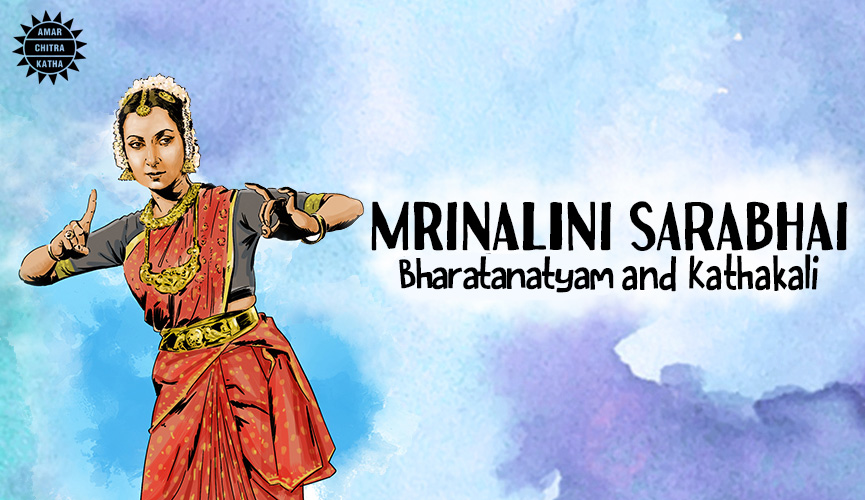 Mrinalini Sarabhai was born on 11 May, 1918, in Kerala. She trained in Bharatanatyam under Meenakshi Sundaram Pillai, and in Kathakali under the legendary dancer, Thakazhi Kunchu Kurup. Mrinalini married Indian physicist Vikram Sarabhai in 1942. The couple had a son, Kartikeya, and a daughter, Mallika, who also became an Indian classical dancer. In 1948, Mrinalini founded Darpana, a school for performing arts, in Ahmedabad. With their international performances, Mrinalini and her troupe gave classical Indian dance forms a new level of recognition all over the world. She was awarded the Padma Shri in 1965, and the Padma Bhushan in 1992, for her contribution to the art. She was also the recipient of the prestigious Nishagandhi Puraskaram, an annual award from the Government of Kerala. Sarabhai breathed her last at the age of 97, on 21 January, 2016.  
Vempati

Chinna

Satyam – Kuchipudi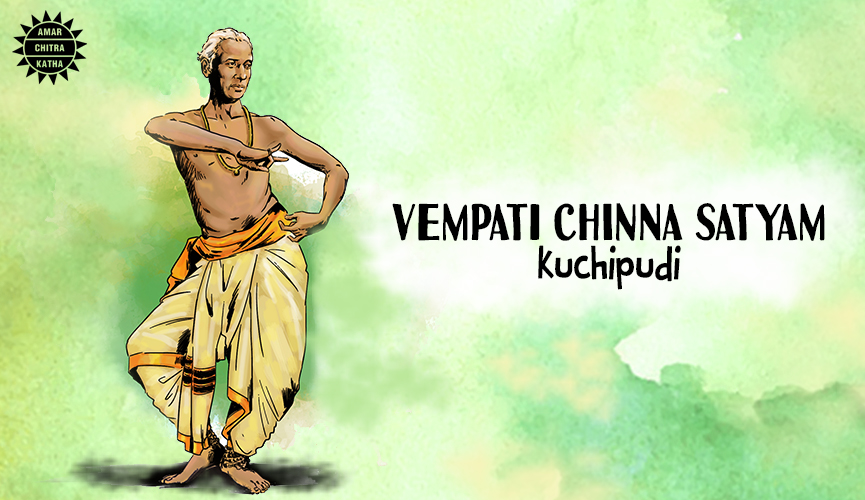 A renowned Kuchipudi Guru, Vempati Chinna Satyam was born on 15 October, 1929, in Kuchipudi village, Andhra Pradesh. He was trained in Kuchipudi initially by Vedantam Lakshmi Narayana Sastry and then refined his art by training under Sri Tadepally Perrayya Sastry. His elder brother, Sri Vempati Pedda Satyam, also taught him. As he learned the nuances of Kuchipudi, he began to propagate the dance form all over the world. Chinna Satyam was credited for refining and introducing new elements in Kuchipudi. In 1963, he established the Kuchipudi Art Academy in Madras (present-day Chennai). He has choreographed more than 150 solo performances and 15 dance dramas for the academy and these performances have been staged not only in India but also in many countries abroad. He was awarded prestigious titles such as 'Kalidas Puraskar' by the Government of Madhya Pradesh and 'Kalaimamani' by the Government of Tamil Nadu. He was also honoured with the Padma Bhushan by the Government of India in 1998. Satyam died at the age of 83 on 29 July, 2012. 
Pandit

Birju

Maharaj – Kathak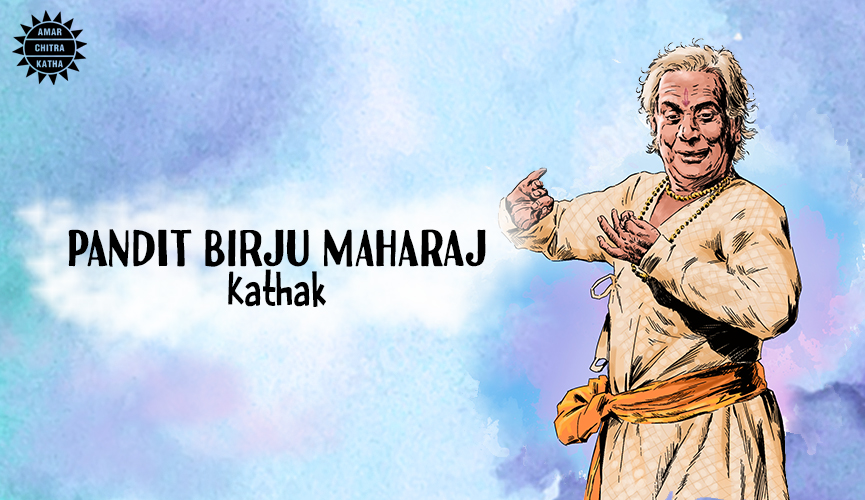 Pandit Birju Maharaj was born on 4 February, 1938, in Handia, Allahabad, in British India. Birju Maharaj was trained in Kathak by his father, Jagannath Maharaj who was a Kathak exponent in Raigarh, and by his two uncles, Lachhu Maharaj and Shambhu Maharaj. After the death of his father, Maharaj started teaching the dance form at the age of thirteen, first at the Sangeet Bharti in New Delhi and then at the Bharatiya Kala Kendra, in Delhi. Birju Maharaj received the Sangeet Natak Akademi Award, at the age of 28 and became one of the youngest recipients. Over the years, Birju Maharaj came to be known for his perfect rhythm and abhinaya (gesture languages) and for innovatively using the dance form to highlight mythological stories and various social issues. He also helped to popularize dance-dramas and opened his dance school, named Kalashram in New Delhi. He was honoured with the Padma Vibhushan, in 1986, by the Government of India. Birju Maharaj died at the age of 83, on 16 January, 2022. 
Read biographies of such legendary personalities on the ACK Comics app!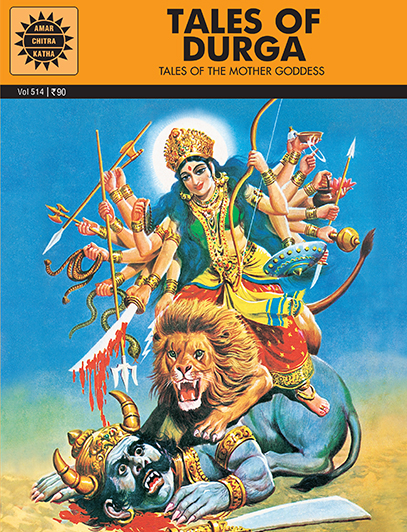 Comic of The Month
Tales of Durga
Goddess Durga is as widely worshipped as Vishnu and Shiva. She is the fierce form of Devi who, as Shakti, is considered the personification of universal energy. According to the Devi Bhagavata the Universe is but Her manifestation - and even Brahma, Vishnu and Shiva worship Her. Durga is worshipped in sixty-four forms as Ambika, Kali, Chamundi, Devi, Uma, etc. The worship of Durga is supposed to be more than 4,000 years old in India. The names of Uma and Parvati occur in the Taittiriya Aranyaka and the Kena Upanishad. Some Indologists are of the opinion that the figure seated on a lion in the coins of Azes I, the Shaka ruler (c. 5 B.C. to A.D. 30), represents Ambika or Durga. Durga is worshipped in one form or another in almost every Indian village. This Amar Chitra Katha is based on the Durga-Saptashati of the Markandeya Purana.
20 Minute Read