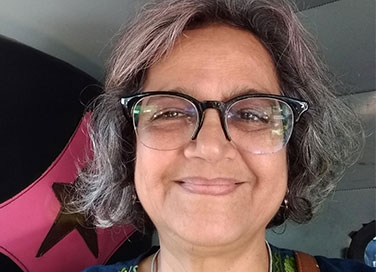 Writer Write-Up: Deepa Balsavar
- October 9, 2020
---
Deepa Balsavar is a writer, illustrator and educationist, who has many award-winning books to her name such as 'The Seed' and 'The Lonely King and Queen'. She has spent many years working on putting together material for a variety of educational programs including UNICEF's empowerment series for children as well as the Avehi-Abacus Project. 
Deepa's love for words and pictures started at the tender age of five when she could first make out what a stop sign said on a road trip with her family. Even as a kid, she would spend many nights wide awake, her nose glued to her book. Through her work, she now aims to invoke that love and passion for the written word in as many as kids as possible.  
To receive more such stories in your Inbox & WhatsApp, Please share your Email and Mobile number.
Nani is a popular character among kids who Deepa created as a composite of all the people she is truly fond of and all the values that are important to her. Her latest Nani adventure 'Nani's Walk to the Park' not only highlights these values but also helps kids discover everything that is Mumbai. From travelling in the double-decker bus to looking at piles of lychees on a fruit vendor's cart, the book helps kids explore the real Mumbai, encouraging them to find beauty in their own surroundings. Deepa finished the book in record time too, working long hours in the day to meet her deadline.
"From the final story being given in to the final approval, the book was completed in four months which is nothing. I worked on the book for 12 to 13 hours a day, but I really wish I would have given a few more months to the book. Now when I look at it, I feel there is so much more that I could have added to it."
The phenomenal writer also finds beauty in scrap and tatter. She is a fabulous papier-mâché artist. Her 3D models are the definition of cute and have developed a cult following. 
"I want to learn to make stuff without using any kind of chemicals and reusing all kinds of waste that I can find around at home. I use all of those to make these 3D art models of various things that I get inspiration from." 
Watch the video to listen to Deepa read an excerpt from her book 'Nani's Walk To The Park' and learn more about her journey. 
#ACKandFriends is an online talk show by our Amar Chitra Katha editorial team, where we connect with India's top children's authors and give audiences a sneak peek into the creative process behind writing books for kids. Watch Season 1: Click here 
Stay tuned for Season 2 coming soon.
To receive more such stories in your Inbox & WhatsApp, Please share your Email and Mobile number.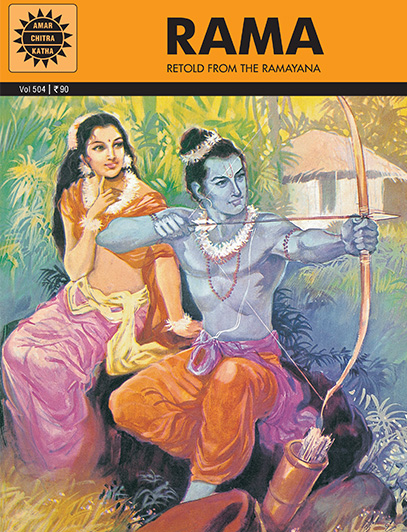 Comic of The Month
Rama
Rama was happy living in the forest with his wife and brother. Palace intrigue may have forced his exile, but the next fourteen years promised to be quite pleasant. Suddenly, this idyllic life was thrown into turmoil. His beloved wife Sita was kidnapped! With unmatched skill as a warrior, Rama destroyed the ten-headed Ravana and along the way, he won a host of very grateful friends.
20 Minute Read