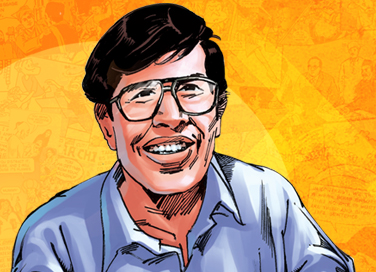 Memories of Uncle Pai 
- September 15, 2020
---
On September 17, 2020, we will be celebrating our founder Anant Pai's 91st birth anniversary. To mark the special day, we asked three stalwarts from the Amar Chitra Katha team some of their fondest memories of the legend himself. 

"It was 1994 and our office had been destroyed in a massive fire. We had lost everything we had – our library of 3000 reference books, all our copies of Tinkle and Amar Chitra Katha, three huge files of ready and approved scripts and three huge files of artworks ready to be scheduled for Tinkle. It was a devastating loss and we were a little paralysed. The Mirchandanis, who owned IBH and us, stepped in and immediately gave us space in their Mahalakshmi office. Mr Pai saw to it that all of us were settled in and as comfortable as possible. I was 35 years old at that time and the assistant editor of Tinkle.
The following day Mr Pai called me into his office and said, "The next issue of Tinkle has to go to print in 20 days. What are we going to do about it?" I looked at him and remembered what he had told me when he was relating the story of how Amar Chitra Katha had become such a big success. He had said, "If I had listened to all the criticism and discouragement I would have failed. You have to believe in yourself and what you have to do." Without thinking I said, "Don't worry, Mr Pai. We will send the next issue of Tinkle to the press in time. The children will not miss an issue."
Brave words but how was I going to do it. I have learned that when you have your back to the wall that's when the best ideas come. I got the team to sit down and write fresh content for all the special pages like Tinkle Tells you Why and Super Quiz. We quickly scripted single page Suppandi......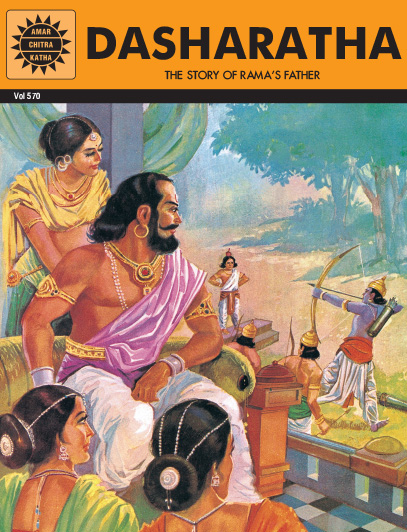 Comic of The Month
Dasharatha
Dasharatha, the prince of Ayodhya, was out hunting when he heard the sound of an elephant drinking water. Aiming his bow, the prince shot in the direction of the sound. Tragically, the arrow killed a youth who was filling water in a pitcher for his old and blind parents. The anguished father cursed Dasharatha that one day he would die grieving for his son. Dasharatha's son was the valiant and unparalleled, Rama.
20 Minute Read