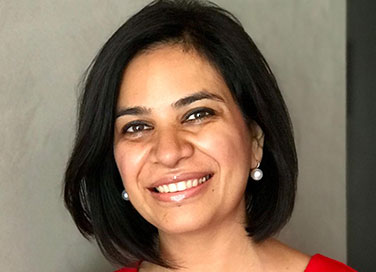 Writer Write-Up: Natasha Sharma
- November 3, 2020
---
Natasha Sharma is one of India's most well-known children's authors, with over a dozen books to her name. Her popular books, Icky, Yucky, Mucky and Kaka and Munni, have been performed at various literary events across the country. Her iconic History Mystery series has a huge reader base and is one of the most popular series in kids' literature.
Natasha's tryst with writing began long before her first book Icky, Yucky, Mucky. However, it was this book that made her realize how much she enjoyed the process of writing stories for kids. Interestingly, the book was initially written in verses but was elaborated to prose when the editor of Young Zubaan, Anita Roy, told her to do so. The book hilariously touches upon some of the bad habits that kids and adults easily fall into, including not-so-pleasant table manners.
However, she does feel strongly that children's literature in India is not given its due and that's primarily because of the issues of discoverability.
"Indian kid-lit is often relegated to one corner of a book store with a fused bulb and cartons of stock lying in front of it. That's the ground reality. We lack good, well-established, well-known review spaces. To be able to get the word out, you need people in the mainstream, large media houses, bloggers… you need an entire village to build this. It's not just about us selling a book, it's about getting a child enthused about reading which is the ultimate goal for everyone."
Her first book from the History Mystery series,  Akbar and The Tricky Traitor, grew out of a writing workshop that Duckbill Books conducted in Mumbai. One of the exercises in the workshop was to pick a genre in which participants would have never considered writing a book. To add to the challenge, participants also had to pick a random object from a black bag and make it an essential part of the story. Natasha picked historical fiction… and a sock!
So how does Natasha balance historical settings with contemporary voices and make it sound exciting for kids?
"I do a ton of research and I don't write anything until it's over. The research could go on for as long as six months. I prepare notes and try to dig out some information that kids would never get to learn in their history textbooks. The fun bits of history are always left out for some reason. When I begin writing, I make sure I don't force fit information into the story because it takes the joy away from storytelling and for the reader as well. Then I come up with interesting names for each of my character. "
Listen to hear more from Natasha and hear her read an excerpt from her book 'Akbar and The Tricky Traitor' in the video above.
#ACKandFriends is an online talk show by our Amar Chitra Katha editorial team, where we connect with India's top children's authors and give audiences a sneak peek into the creative process behind writing books for kids. Watch Season 1: Click here 
Stay tuned for Season 2 coming soon.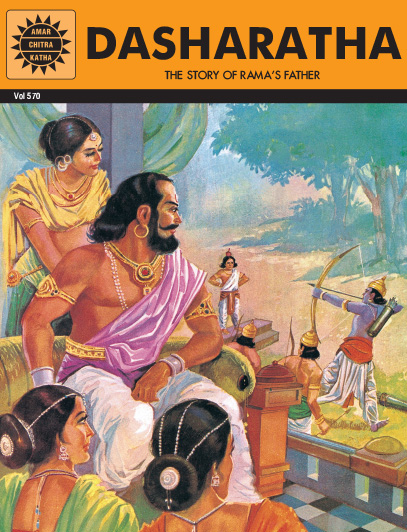 Comic of The Month
Dasharatha
Dasharatha, the prince of Ayodhya, was out hunting when he heard the sound of an elephant drinking water. Aiming his bow, the prince shot in the direction of the sound. Tragically, the arrow killed a youth who was filling water in a pitcher for his old and blind parents. The anguished father cursed Dasharatha that one day he would die grieving for his son. Dasharatha's son was the valiant and unparalleled, Rama.
20 Minute Read