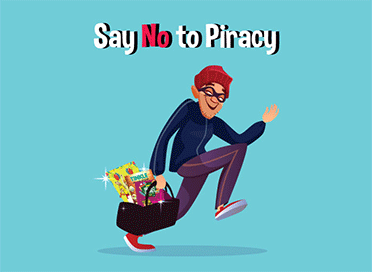 An Open Letter About Piracy
- August 24, 2020
---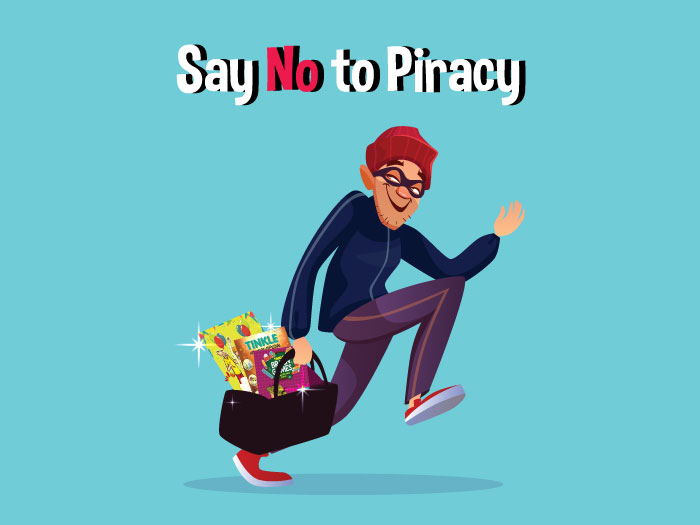 Illustration: ACK Design Team
Dear Amar Chitra Katha Reader,
We know how much you love Amar Chitra Katha. For so many Indians, including me, reading ACK comics is an irreplaceable childhood memory, with nearly our entire knowledge of Indian mythology and history coming from ACK. Amar Chitra Katha is indeed a route to our roots.
Surprisingly, many people seem to think the company isn't active anymore or that we are just re-printing/re-packaging old comics. Nothing could be further from the truth! Each year, the ACK editorial team, headed by the amazing Reena Puri, an ACK legend in her own right (she has been with the company for nearly 30 years) creates about 25 brand new comics. The new bestsellers include a fabulous six-part Ramayana series and titles like Saptarshi, Shakti, APJ Abdul Kalam, and Rama's Ring, a beautiful book that contains lesser-known and rare stories from the epics. So, why am I sharing all this with you? To sell more books? A PR piece? No.
Last week, I received a forward on Whatsapp. It was a Google Drive folder with almost 30 titles of ACK, scanned cover to cover. The accompanying passionate but sad message said that since ACK content is no longer available, this is the only way to enjoy these stories. Every now and then, such messages get circulated and unsuspecting readers who believe these titles are put out by the company, download and read these.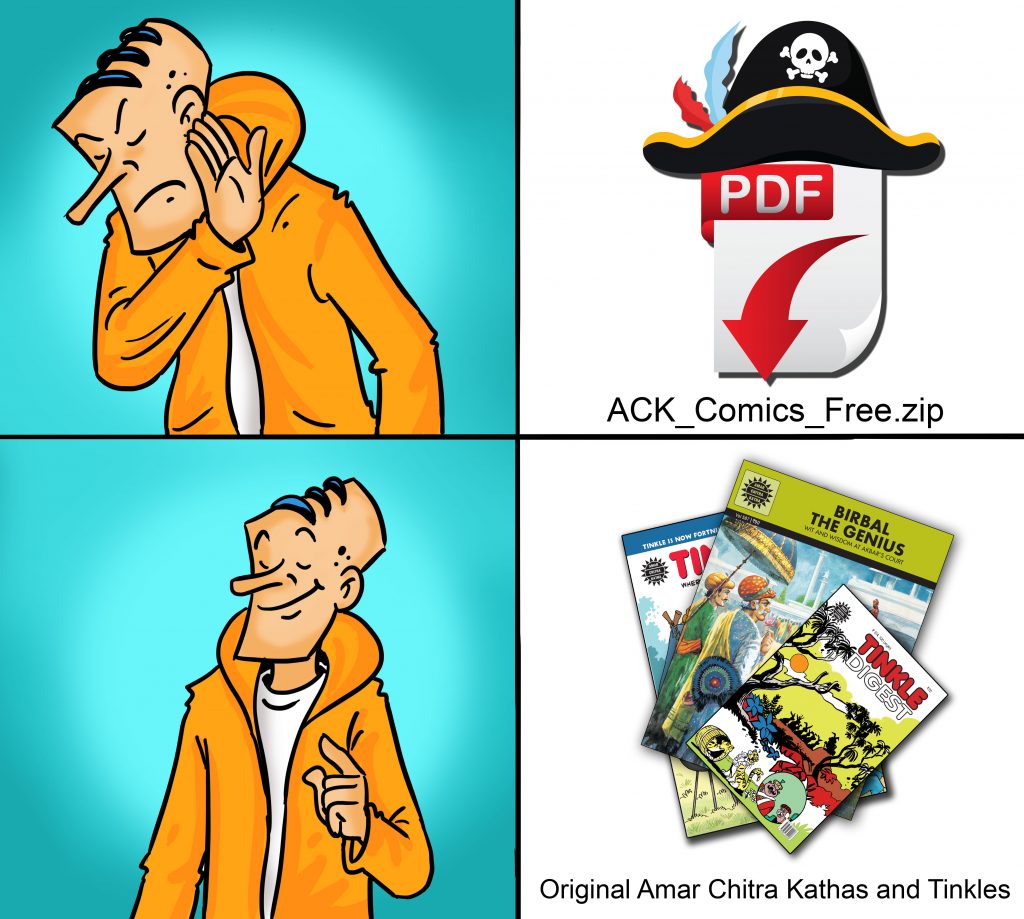 Dear ACK fan- this is piracy, plain and simple. It is using/owning a product without paying for it, akin to stealing. Our sincere request to you is that please do not entertain these forwards, don't open these links, don't share and forward them. Tell the person who sent them to you, that what they are doing is both unethical and illegal. Our digital apps are reasonably priced and give access to our complete library of titles. We have nearly a million readers across our ACK and Tinkle apps. We are also on Kindle, Magzter, Alexa, GetLitt, Googlebooks and multiple paid, legal, digital platforms.
Amar Chitra Katha Pvt Ltd is alive and kicking, with lakhs of copies selling in India and around the globe. The company employs nearly 100 people, and we spend our days (and sometimes nights too) writing, illustrating, editing, printing, selling and marketing our books and magazines under three brands- ACK, Tinkle and National Geographic. Our founder Mr Anant Pai, devoted his entire life to creating this incredible body of work – a comprehensive treasure trove of the nation's stories. We, the employees of the company today are working hard to keep his legacy alive and striving to make our content relevant for a new generation. We can't do this without you, dear readers.
Please don't encourage piracy. Don't download that PDF. Don't forward that Whatsapp message. If you come across an illegal website with pirated content from ACK, please do forward it to us at stoppiracy@ack-media.com
Let's keep the ACK tradition going. You and Us. Together.
– Preeti Vyas,
CEO and President, Amar Chitra Katha Pvt. Ltd.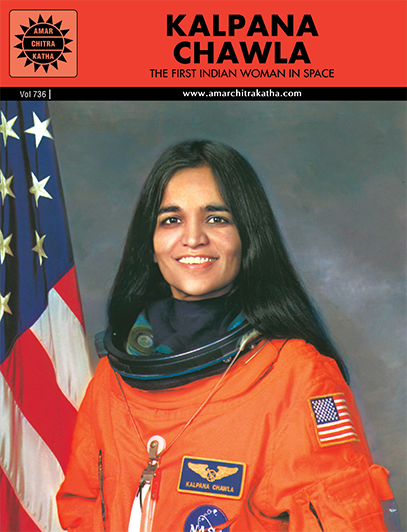 Comic of The Month
Kalpana Chawla
Unconventional clothes and bobbed hair were not the only indications of Kalpana's zest for life - this spirited young girl from Karnal wanted to fly! Her intelligence was multi-faceted, her talents varied and her interests inspiring. The path she charted from her traditional home in Haryana to NASA's elite band of astronauts is the stuff of legends.
20 Minute Read