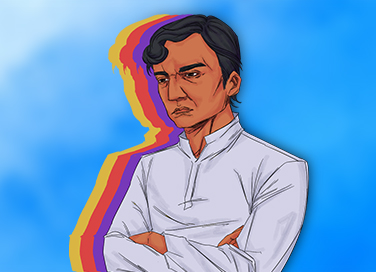 Fictional Indian Detectives
- March 24, 2021
---
By Mehar Dhillon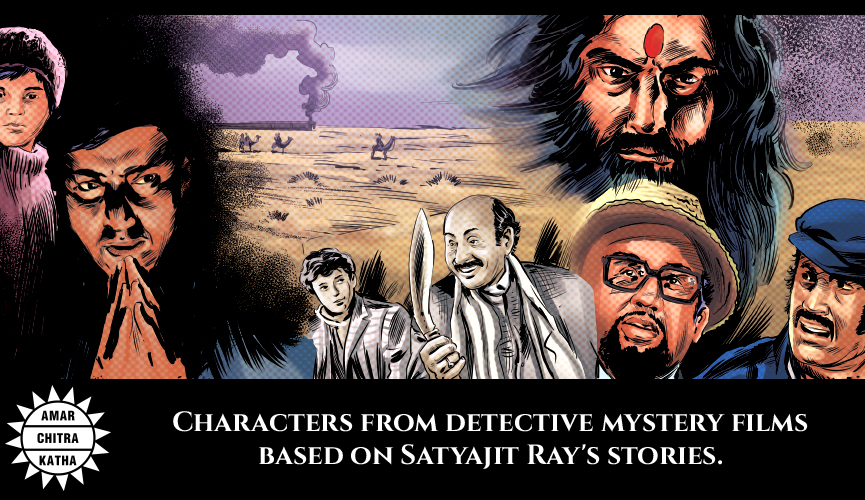 Stories like that of Feluda, Byomkesh Bakshi, Kakababu and Gogol, satiate our innate curiosity and thrill-seeking nature. Following the mystery closely as it unravels page by page, the gnawing apprehension that grows with each chapter, expecting a certain resolution only for it to be turned on its head and the attachments we form with the Sherlocks and Watsons of these stories. This exhilaration is a feeling unique to the established genre and is the everlasting allure of detective stories. 
Celebrated writer and filmmaker, Satyajit Ray's genius truly shines through in Feluda. His clear cut writing style allows for easy digestion of the story thus, clearly communicating the story to the readers and making it more effective. There's a subtle charm in his writing style that twinkles through how he portrays the thoughts of the characters within the story and the short and concise details that are scattered throughout his writing. Satyajit Ray was a crime fiction enthusiast and his story, Feluda, was inspired by that of Sherlock Holmes. 
The story follows the Bengali private detective, Feluda and his gripping adventures as a detective. Feluda's sharp observations, humorous quips and complexities immediately captivate the reader and keep them hooked to the story. Slowly, you find yourself becoming invested in the story and the various intriguing characters like Topshe, Jatayu, Sidhu Jetha and many more.
In 1932, Sharadindu Bandyopadhyay created one of the most beloved and enduring pieces of Bengali fiction. Several generations have closely followed and continue to follow the story of Byomkesh Bakshi, the truth seeker.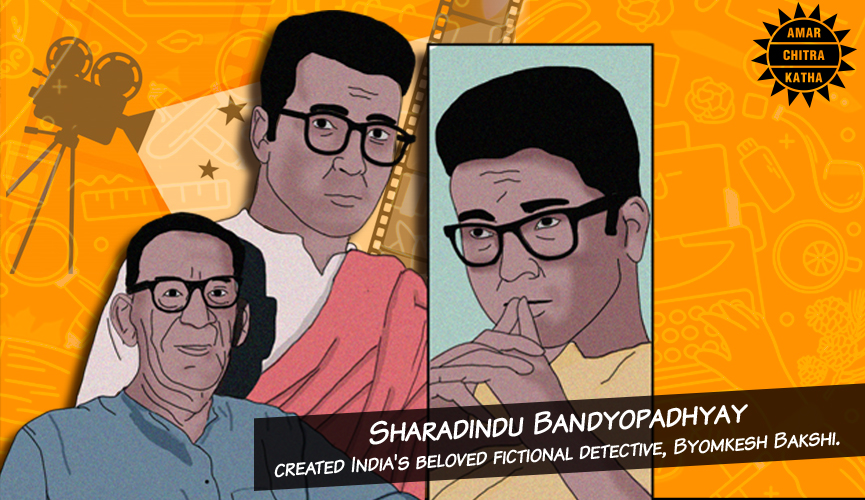 Set in Calcutta under the rule of the Raj, the story follows the razor-sharp detective, Byomkesh Bakshi accompanied by his chronicler friend Ajit and the menagerie of mysteries they take upon themselves to untangle. From investigating the disappearance of a priceless necklace in The Jewel Case to discerning the pattern behind the bizarre roadside murders in the Gramophone Pin Mystery, the character of Byomkesh Bakshi completely enthrals us. 
Sunil Gangopadhyay's Kakababu follows the story of Raja Roy Chowdhury and his sleuthing. Sunil Gangopadhyay has managed to skillfully flesh out the character of Raja Roy, also known as Kakababu. Despite losing his leg while trying to save his friend, Kamal and often finding himself in dangerous situations as a detective, Kakababu's will to continue with his adventures never wavers. A trustworthy and intelligent character, his expertise is sought after by the Indian Intelligence. Kakababu's perseverance and resourcefulness, despite losing his leg, demonstrates his mental fortitude and helps propagate the idea that we as individuals are not limited or defined by our disabilities but are the sum total of so much more. 
Gogol's name, given to him by his father, is one that was born out of love for the prolific writer Nikolai Gogol. The story follows the child prodigy Gogol and his many sleuthing escapades, an absolute hit with child readers. Samaresh Basu has managed to craft one of the most lovable characters in the world of detectives through the inquisitive and childlike Gogol. He managed to perfect the balance between Gogol's relatability as a child and his extraordinary life due to his prodigious nature in order to ensure that his children reading his stories don't feel alienated or intimidated by the young detective. Gogol's story appeals to the uncomplicated world of children and continues to entertain and amuse generations of adolescents. 
Crime fiction isn't restricted to old brooding men with conservative personalities, but is an imaginative genre that houses some of the most popular and multifaceted characters in the world of fiction. From the adult world of consequences of Byomkesh Bakshi to the uncomplicated and safe world of Gogol, the genre of crime fiction continues to expand and become more versatile. In our dogged pursuit of deadlines, our minds can no longer afford to complete puzzles and our growing tendency to avoid mental labour at every turn, has stunted our curiosity and drive to understand and learn. The crime fiction genre requires and encourages the reader to pay more attention to the little details, to linger on those unfinished ideas and piece together conclusions born of mental labour. The crime genre has and continues to give us enthralling stories and characters to grow up with and to pass on to the coming generations.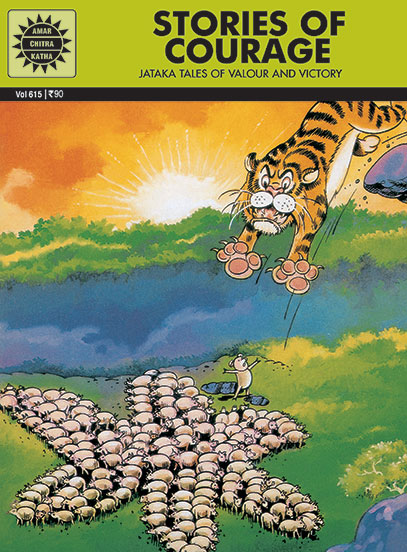 Comic of The Month
Stories Of Courage
There is strength in numbers, says a wise pig. Being honest and selfless can change your destiny, says a young fawn. A friend is your most precious possession, advises a gentle crab, while loyalty is a noble swan's prized virtue. But it is courage that really helps these exceptional creatures gain freedom and respect.
20 Minute Read