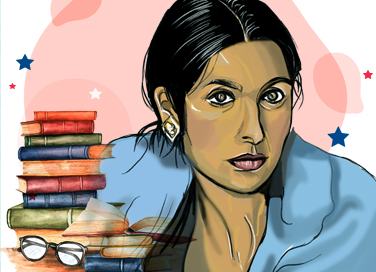 Profile: Jhumpa Lahiri
- September 20, 2020
---
By Mrinalini Manda
"Pet names are a persistent remnant of childhood, a reminder that life is always not so serious, so formal, so complicated."

– Jhumpa Lahiri
In the world of post-colonial literature, one of the most prominent and strong Indian voices is that of Jhumpa Lahiri. Her works have paved the way for many to understand and accept one's identity in a foreign land.
Nilanjana Sudeshna 'Jhumpa' Lahiri was born in a Bengali family, who immigrated to the United Kingdom, eventually settling down in Rhode Island in America. Lahiri's mother wanted her and her siblings to grow up sticking to their Bengali roots. One way that was made possible was by frequent trips to Calcutta to visit their cousins. Lahiri has claimed that those trips did eventually play an important role in shaping her characters for her various short stories.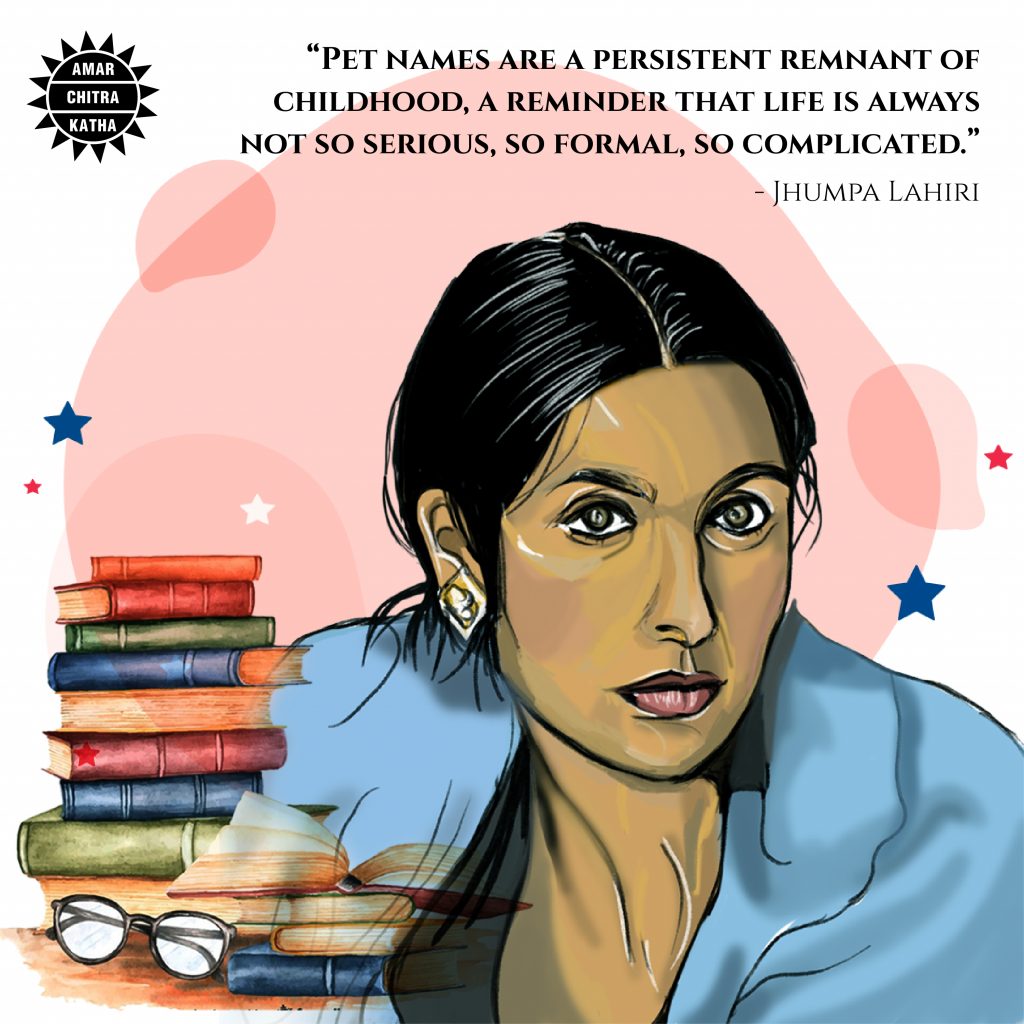 'Jhumpa' was a nickname her family called her by, one that escaped the four walls of her home and stuck with her professionally as well. Growing up, she wanted to focus on English Literature, so she enrolled at Barnard College in New York. Over the years that followed, she earned three master's degrees, and then, a doctorate in Renaissance studies at Boston University.
In 1999, Lahiri released her first book 'The Interpreter of Maladies', a collection of nine short stories. The stories give a glimpse of an American-Indian family's life when they come to India for a vacation.
Then, in 2003, she released a second book, 'The Namesake,' which explored the life of a Bengali couple who moved from Calcutta to the United Kingdom after an arranged marriage, and finally settled in the suburbs of Boston in America. The Namesake was adapted into a film in 2007 by Mira Nair, starring Irrfan Khan, Tabu, and Kal Penn.
Jhumpa made a comeback in 2008 with the release of another book, another series of short stories titled 'Unaccustomed Earth' which was ranked number one on The New York Times' best-seller list. The book revolves around a Bengali family and their immigrant lives in America, where they evolve their identity amidst racial disruption. In 2013, she released her second novel, 'The Lowland'. The book was inspired by a true story she heard about two brothers while growing up, one who chose to become a researcher in America and the other took part in India's Naxalite movement.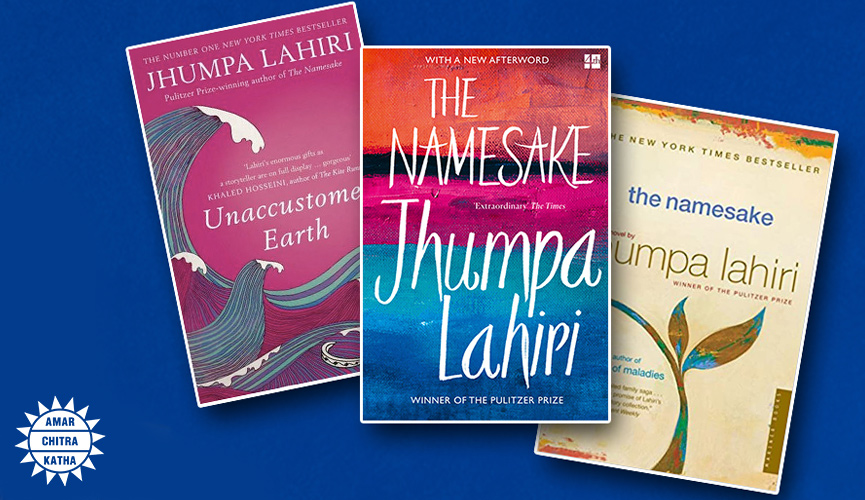 Most of Lahiri's work focuses on immigrant stories, and the dichotomy of having to adapt to a new culture while still clinging on to your own. In the book 'Interpreter of Maladies,' it could be noted that her characters are relieved to have adjusted to their new world, but still carry a hint of regret for being detached from their original identities. There is the recurring theme of loss and isolation that can be traced in her work. She has stated in interviews that her experiences in Calcutta nourished her interest in seeing things from different perspectives.
Recently, Lahiri relocated to Rome and couldn't be happier about the shift.
"Here, I'm able to accept myself in a way that I haven't ever able to in the United States or India, because these two sides were always at war. I feel I could never please either, and it was always a battle and a loss."
After the move, she has started reading and writing exclusively in Italian, releasing her first work 'Dove mi Trovo' in 2019. The book is a compilation of 40 Italian short stories, written by 40 different Italian writers, that she translated and edited. As of 2015, Lahiri also teaches Creative Writing at the esteemed Princeton University in New Jersey, America.
"I've uprooted myself not only from a physical place but also from a linguistic place. This double uprooting is artistic freedom and it's dizzying. Once you taste that you can't give it up."
Comic of The Month
Krishna and Narakasura
Indra was at his wit's end – the impertinent demon Narakasura had stolen his mother's earrings! Lord Krishna, always helpful, agreed to confront the enemy. But seated on Garuda, his trusty eagle, and accompanied by the gentle Satyabhama, would Krishna be able to overcome Narakasura's formidable defences? Would his gleaming discus ever find its mark? This is the story of why the first of four days of Diwali - the Festival of Lights is named after Naraka!
20 Minute Read