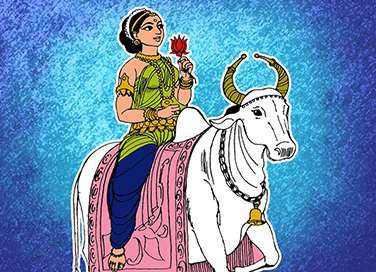 The Gangaur Festival
- December 7, 2020
---
The festival of Gangaur is dedicated to Parvati, the goddess of marriage and fertility, and is celebrated for 18 days by the womenfolk of Rajasthan. The name comes from the words 'gana' referring to Shiva and 'gaur' which refers to Gauri, another name for Parvati.
As per local legend, the festival marks the first time Parvati visited her mother's house, after her marriage to Shiva. Small, clay idols of Shiva and Parvati are carried around town during this festival, while worshippers pray for the welfare of their families. On the last day of Gangaur, the clay idols of Shiva and Parvati are immersed in water to signify Parvati's return to Kailash.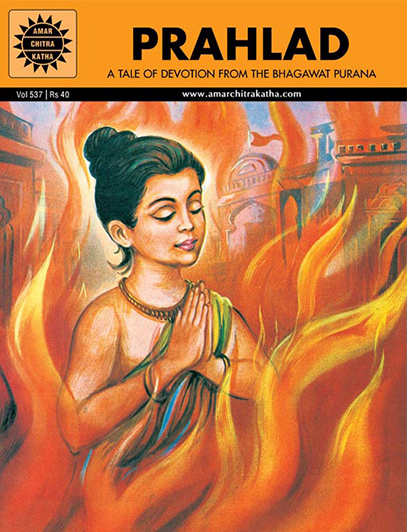 Comic of The Month
Prahlad
Prahlad drove his monstrous father to a murderous rage. He insisted on praising Lord Vishnu who was considered a sworn enemy by his father Hiranyakashipu. When he tried to punish his disobedient son, Hiranyakashipu's potent poisons turned to nectar while his lethal weapons fell harmlessly away. In this tale of bloodthirsty revenge, Prahlad's only defence is his devotion which dramatically puts an end to all evil.
20 Minute Read