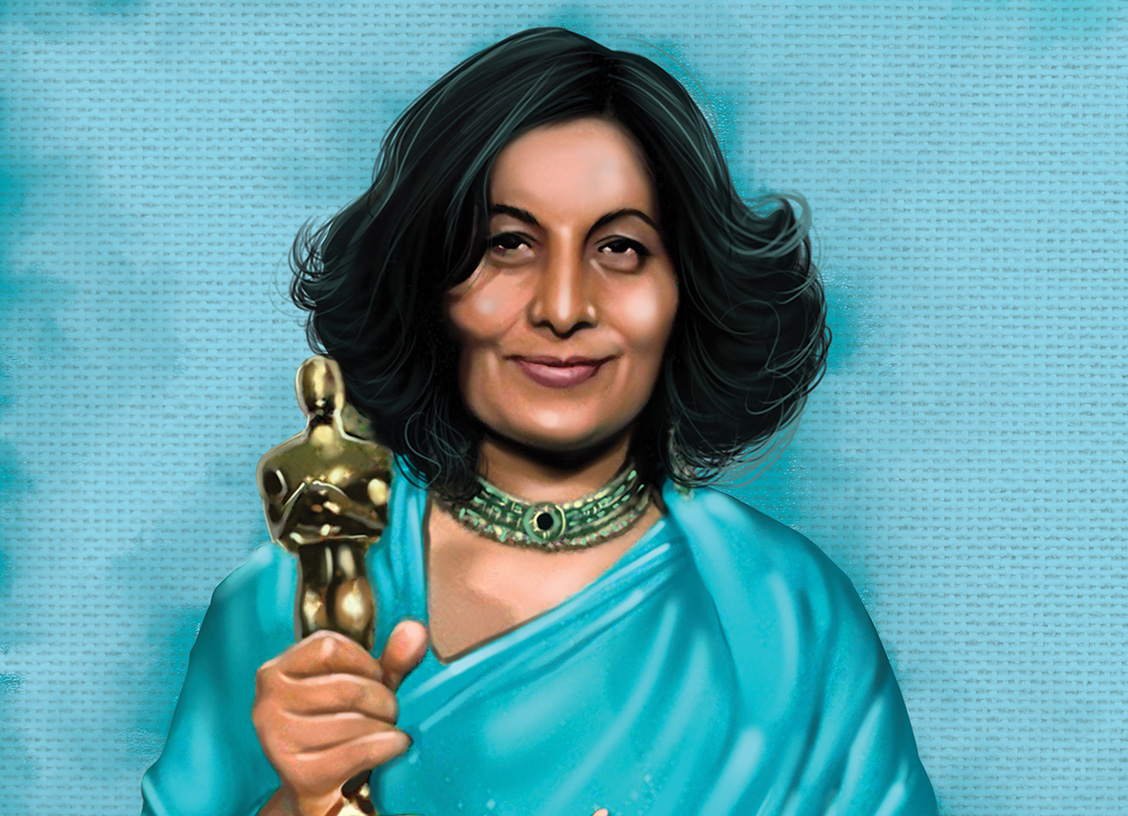 Bhanu Athaiya: India's First Oscar Winner
- October 5, 2023
---
By Zaara D'Souza
Bhanumati Rajopadhye (now Athaiya), was born in Kolhapur in the year 1929. She was one of the seven children of self-taught artist and photographer, Annasaheb Rajopadhye. As Bhanu watched her father work alongside different directors and filmmakers, it opened her eyes to the world of art and film. Bhanu was a driven young woman, who was lucky to have parents whose beliefs aligned with hers. Her mother, Shantabai, as Bhanu has said, gave her the "freedom to move to a big city in pursuit of my studies at a time when women did not have such opportunities". Her father, despite his passing away when she was just 10 years old, was her biggest pillar of inspiration, as she called him "her guiding light" throughout her entire life and professional career. 
Around the age of 17, Bhanu moved to Mumbai to study painting at the JJ School of Art, but wound up being a little late for the admissions and was unable to attend that year. But, as fate intended, she decided to enroll at a private school, which led her to working at the magazine Fashion and Beauty as an illustrator, and then at Eve's Weekly, which shifted her focus to fashion. Still managing to complete her initial goal, Bhanu graduated from the JJ School of Art in 1952, and became a part of  the newly formed Progressive Artists' Group. In 1953, she contributed three artworks to the PAG show in Mumbai, being the only woman who held this honour. Soon, Bhanu realised her talents aligned more with fashion design, completely changing her line of work. 
To receive more such stories in your Inbox & WhatsApp, Please share your Email and Mobile number.
Bhanu began designing clothes in a boutique, for a dazzling clientele of movie stars and socialites. In 1953, she began creating designs for films and her career skyrocketed when she was introduced to Indian actor and director, Raj Kapoor. This sparked a long-lasting partnership between the two, leading to memorable films  with iconic costumes, such as Mera Naam Joker (1970), Satyam Shivam Sundaram (1978) and more. After the success of her initial projects, Bhanu became a sought-after designer. By the time colour entered the screens of India, she was ready to use her knowledge and take on the challenge of designing the now colour-enhanced costumes. 
Bhanu had a meticulous approach towards her designs. She handpicked every aspect of the costume she was designing, in order to stay true to the setting. For the movie Reshma Aur Shera (1971), Bhanu travelled to the location of the plot — Pochina, Rajasthan — and "collected detailed information on every aspect of life in that village in order to conceive the look of the costumes". Bhanu always considered herself a "director's designer", who did not work for fame, but for the director's vision and betterment of the film. She knew the difference between costume design and fashion design, when she stated, "Any costume designer needs to remember that they are not creating clothes for the market, but for the character." 
Her big break arrived with the film Gandhi (1982). Richard Attenborough, the director of this film, said it took him seventeen years to set up the making of  Gandhi, but only fifteen minutes to decide that Bhanu Athaiya would be the right designer for it. After analysing all the available photographs and hunting for every detail possible, Bhanu produced costumes that displayed the struggle and culture of life of the times. Everything was so perfectly depicted, that it won her an Oscar! Her win was not supported by everyone. Some people complained that the actors were dressed in extremely simple costumes, making them look ordinary and sometimes even shabby. But others knew that the film was not meant to be a fashion show, but rather, the reality of the common man living through that dark stage in Indian history — Bhanu had nailed the brief. 
Even though this was the highest achievement of her career, Bhanu did not slow down. She continued to create beautiful costumes for some of India's most respected films, such as Lagaan (2001), Lekin (1990) and others. In 2012, when she was informed that she had a brain tumour, Bhanu decided to send her Oscar back to Academy of Motion Picture Arts and Sciences in Los Angeles, for preservation. In 2020, Bhanu Athaiya passed away at the age of 91, leaving the world of cinema and costume forever changed. She is still remembered as the first Indian to win an Oscar, and a woman of incredible artistic vision. 
Read about the lives of more such inspiring figures only on the ACK Comics app!
To receive more such stories in your Inbox & WhatsApp, Please share your Email and Mobile number.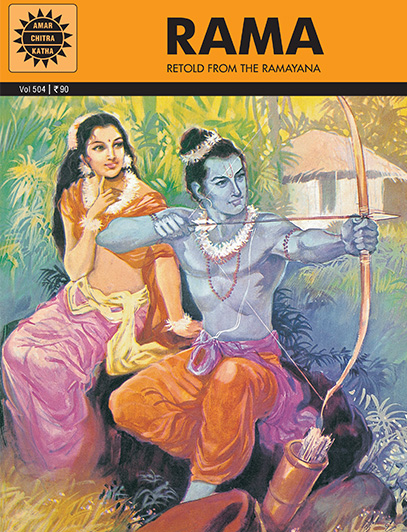 Comic of The Month
Rama
Rama was happy living in the forest with his wife and brother. Palace intrigue may have forced his exile, but the next fourteen years promised to be quite pleasant. Suddenly, this idyllic life was thrown into turmoil. His beloved wife Sita was kidnapped! With unmatched skill as a warrior, Rama destroyed the ten-headed Ravana and along the way, he won a host of very grateful friends.
20 Minute Read