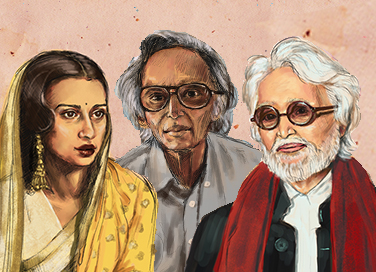 Indian Painters of the 20th Century
- August 2, 2022
---
By Srinidhi Murthy
India has a rich art history that can be traced back to more than a thousand years. Many Indian artists through the ages have achieved international acclaim for their path-breaking work and placed our nation on the global map in arts. Here are seven such artists from the 20th century who have gone on to create history. 
Nandalal Bose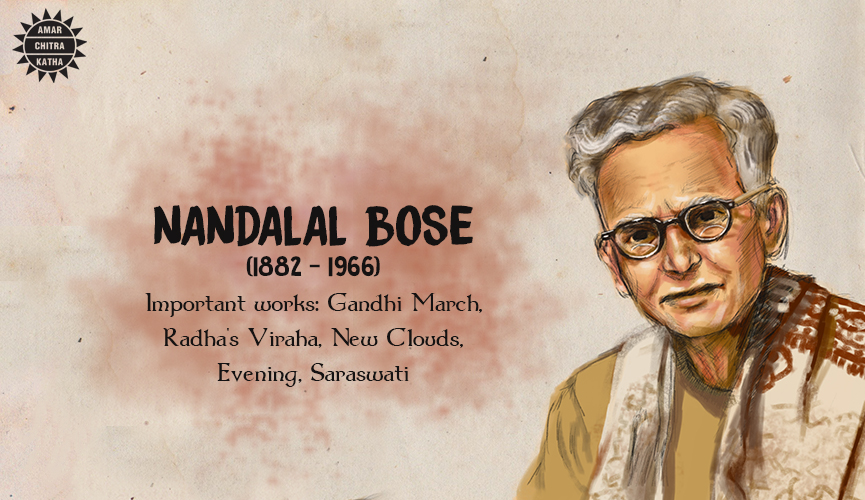 Nandalal Bose was born in a Bengali family in Munger district, Bihar, on 3 December, 1882. As a young artist, Bose was influenced by the artworks of Ajanta caves. He was also influenced by the works of artist Abanindranath Tagore, nephew of Rabindranath Tagore, and became his student. In 1930, Bose created an iconic image of a black-on-white linocut print of Mahatma Gandhi walking with a staff, to mark the occasion of Gandhi's arrest for protesting the British tax on salt and to show his support for the non-violence movement. Bose was awarded the Padma Vibhushan in 1954, for his contribution to Indian art.
Jamini Roy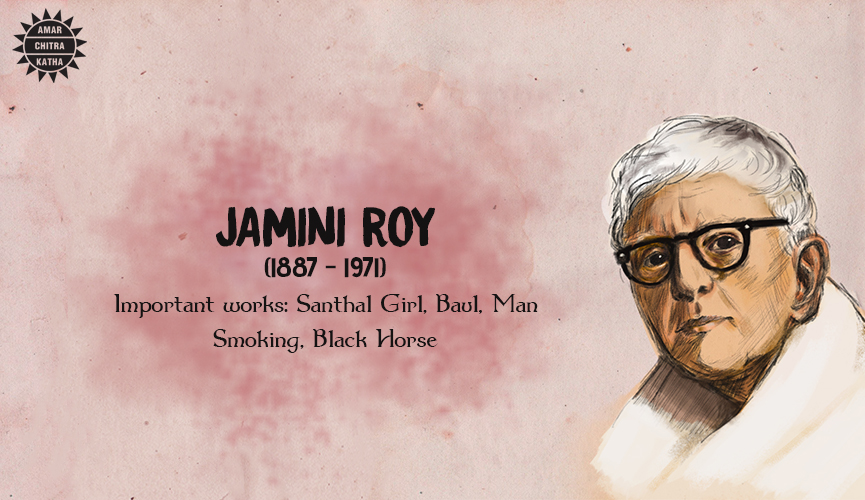 Born on 11 April, 1887, in Beliatore village, in West Bengal, Jamini Roy is a painter who spent most of his life working in Calcutta. His paintings mainly depict the joys and sorrows in the everyday life of people in rural Bengal. Roy has been described as an art machine, as he painted over 10 paintings daily during his prime and produced 20,000 paintings in his lifetime. In 1954, he was awarded the Padma Bhushan for his contribution. In 1955, he was given the highest honour in the fine arts, as he was made the first Fellow of the Lalit Kala Akademi i.e. the national academy of fine arts established by the Government of India. In 2017, Google India dedicated a doodle to celebrate his 130th birth anniversary. 
Amrita Sher-Gil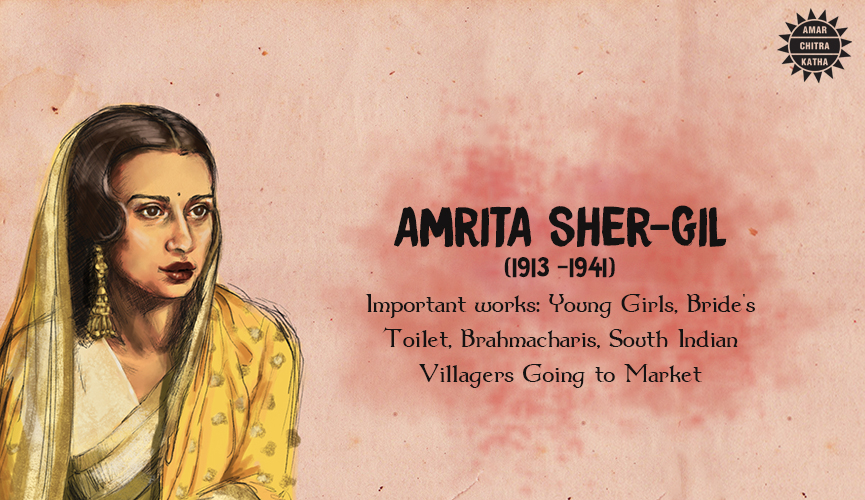 Known as India's Frida Kahlo, Amrita Sher-Gil aesthetically blended both western and traditional art forms in her paintings. Born on 30 January, 1913, in Budapest, Hungary, Amrita spent her early childhood in Budapest and started painting from the age of five. In 1921, her family moved to Shimla, India. Amrita lived in Europe and India at different times during her lifetime, depicting the life she saw, through her paintings. Today, she is considered one of the pioneers of modern Indian art and is considered one of the most important painters of 20th century India. To honour her legacy, the Government of India had declared her works as National Art Treasures. Google celebrated her 103rd birth anniversary with a doodle in 2016.
M.F. Husain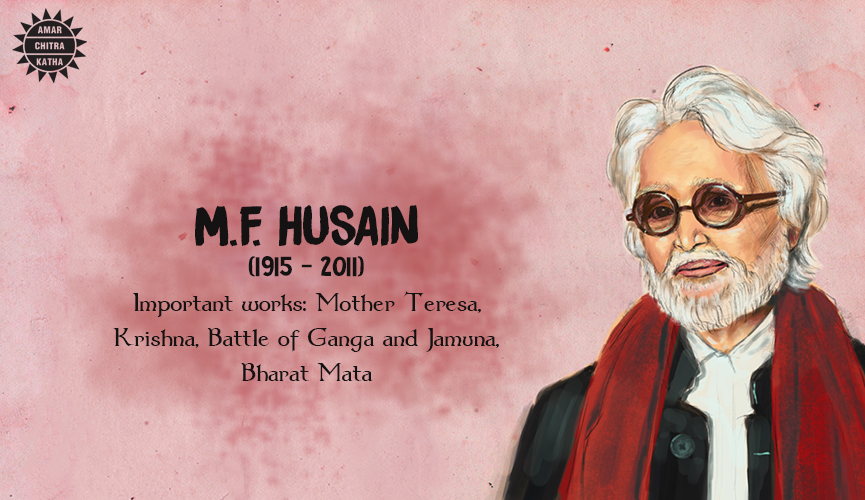 Maqbool Fida Husain, or M.F. Husain, as he is popularly known, is one of the most internationally recognized Indian artists of the 20th century. Born on 17 September, 1915, in Pandharpur, Maharashtra, Husain started his career by painting movie posters in Mumbai and later became one of the founding members of the Bombay Progressive Artists' Group. Known as the 'Picasso of India', Husain depicted human emotions and circumstances in his paintings with bold and vibrant colours. Most of his paintings were based on the British rule in India, the life of eminent personalities, and based on Indian epics such as Ramayana and Mahabharata. Husain became the recipient of Padma Vibhushan, Padma Bhushan, and Padma Shri, the nation's second, third and fourth highest civilian awards in 1991, 1973, and 1966 respectively, for his contribution to Indian art.  
Tyeb Mehta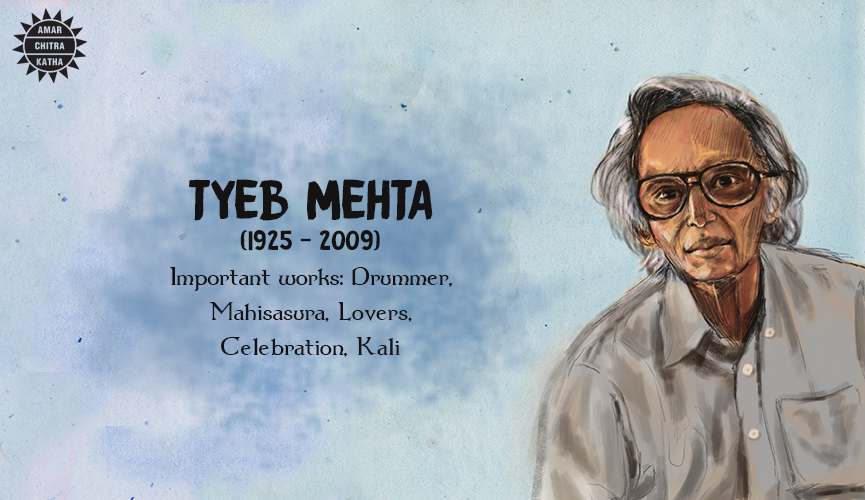 Tyeb Mehta was born on July 26, 1925, in Kapadwanj town, in Gujarat but he lived in Mumbai for most of his life. In 1952, he completed his diploma from Sir Jamsetjee Jeejeebhoy School of Art, Mumbai, and became a member of the Bombay Progressive Artists' Group. The common themes of Mehta's initial works were bulls, diagonals and flailing figures. In 2002, Mehta held the record for the highest price an Indian painting has ever sold at auction, when his painting, Celebration, was sold for 15 million INR. He was honoured with Kalidas Samman, a prestigious art award, by Madhya Pradesh Government in 1988 and was awarded the Padma Bhushan in 2007.
Satish Gujral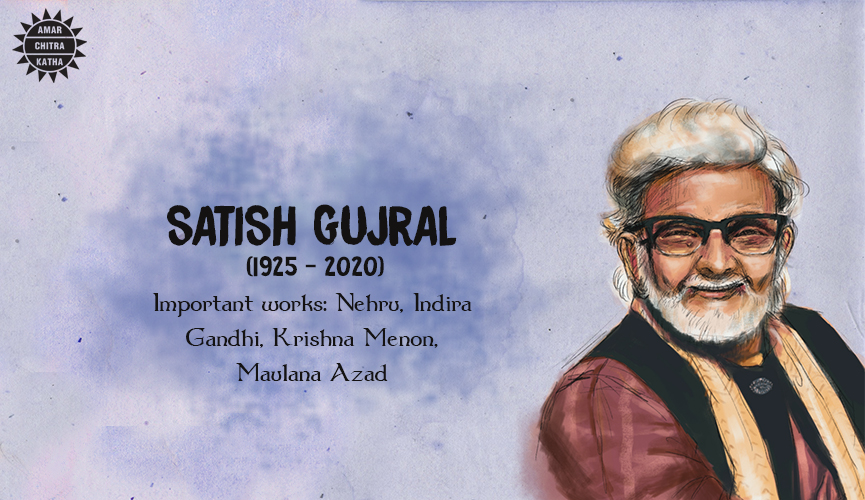 Satish Gujral was an internationally acclaimed Indian painter and sculptor of the post-independent era. Gujral was born on 25 December, 1925, in Jhelum (in present-day Pakistan), in British India. In 1952, Gujral received a scholarship to study in Mexico, where he had an opportunity to work under the renowned artists David Alfaro Siqueiros and Diego Rivera. His early paintings reflected the agony of immigrants during the Partition of India, in 1947 and Gujral held many exhibitions of his sculptures, graphics, and paintings all over the world, in places such as New York, Berlin, Tokyo, and New Delhi among others. He later also worked in architecture and his design of the Belgium Embassy in New Delhi was selected as one of the finest buildings built in the 20th century, by the International Forum of Architects. In 1999, Gujral was awarded the Padma Vibhushan, the second-highest civilian award, in India.
B. Prabha 
Born in 1933, in Bela Village, near Nagpur, B. Prabha entered the world of art when the nation had very few women artists. Inspired by the works of Amrita Sher-Gil, Prabha mainly portrayed the plights of rural women in her art and portrayed their willpower to survive against all odds. She is known for her works in oil paintings, where each canvas was dominated by a single colour. In 1956, she held her first exhibition with her husband, sculptor B. Vittal and over the years, she held more than 50 exhibitions in India and abroad. She won first prize at the Bombay State Art Exhibition in 1958 and was also the recipient of the All India Fine Arts and Crafts Society (AIFACS) Award. B. Prabha breathed her last in 2001.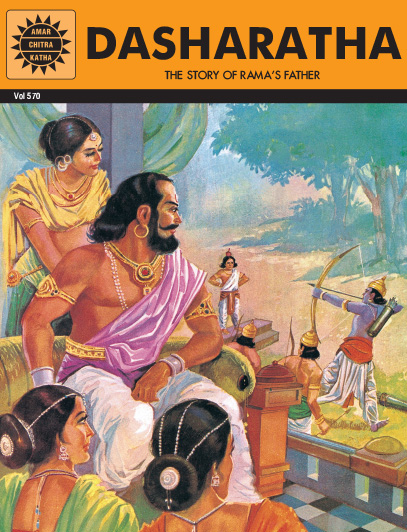 Comic of The Month
Dasharatha
Dasharatha, the prince of Ayodhya, was out hunting when he heard the sound of an elephant drinking water. Aiming his bow, the prince shot in the direction of the sound. Tragically, the arrow killed a youth who was filling water in a pitcher for his old and blind parents. The anguished father cursed Dasharatha that one day he would die grieving for his son. Dasharatha's son was the valiant and unparalleled, Rama.
20 Minute Read