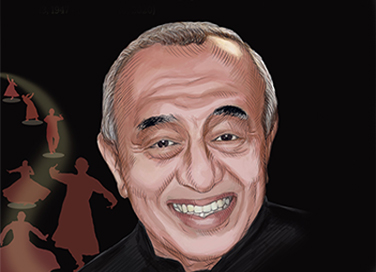 Astad Deboo (1947 – 2020)
- December 15, 2020
---
A true pioneer of the Indian contemporary dance form, Astad Deboo has left behind a legacy that will inspire millions. A master of Kathak and Kathakali, he would effortlessly fuse modern dance forms with classical styles, mesmerising his audience across the globe.
Throughout his career, he collaborated with legendary personalities and bands such as Pierre Cardin, Pink Floyd, and the Gundecha Brothers, among others. He only occasionally choreographed for movies as well, including M.F. Hussain's Meenaxi: A Tale of Three Cities and Mani Ratnam's Raavan. His shows were often booked out with  fans present in almost every country across the globe.
For his phenomenal contribution in the field of performing arts, he was awarded the Sangeet Natak Akademi Award in 1996 and the Padma Shri in 2007.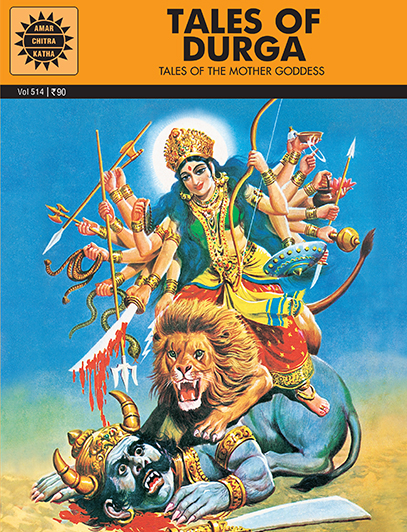 Comic of The Month
Tales of Durga
Goddess Durga is as widely worshipped as Vishnu and Shiva. She is the fierce form of Devi who, as Shakti, is considered the personification of universal energy. According to the Devi Bhagavata the Universe is but Her manifestation - and even Brahma, Vishnu and Shiva worship Her. Durga is worshipped in sixty-four forms as Ambika, Kali, Chamundi, Devi, Uma, etc. The worship of Durga is supposed to be more than 4,000 years old in India. The names of Uma and Parvati occur in the Taittiriya Aranyaka and the Kena Upanishad. Some Indologists are of the opinion that the figure seated on a lion in the coins of Azes I, the Shaka ruler (c. 5 B.C. to A.D. 30), represents Ambika or Durga. Durga is worshipped in one form or another in almost every Indian village. This Amar Chitra Katha is based on the Durga-Saptashati of the Markandeya Purana.
20 Minute Read