Tinkle Magazine Hybrid Subscription Plan -1 Year
Tinkle Magazine is one of India's most beloved children's magazines. Tinkle is where learning meets fun, and where readers get to explore their own creativity.
Now, get a quarterly Tinkle print subscription for one year: Tinkle Print Magazine delivered to your doorstep, 4 times a year! Collect your favourite titles and enjoy page after page of fun stories and vivid artwork from Tinkle's world! Also get access to the Tinkle Comics App for one year, where you'll find a digital library with hundreds of fun books. A brand-new Tinkle Magazine comes out EVERY single week on the app! Enjoy your favourite Toons' adventures and stories, all in one place!
But that's not all! You also get:
A year's access to Tinkle OTT! Watch fun Tinkle videos and exciting movies. Experience your favourite adventures and tales like never before!
3 months of access to the Amar Chitra Katha App! Dive into the world of culture, legends, and stories: anytime, anywhere!
4 special copies that will be shipped to you!
Avail the subscription and find the magical world of Tinkle at your doorstep and on your fingertips! Laugh at Suppandi's goof-ups, Shambu's wild adventures, and Tantri's devious plans. Also join the Defective Detectives, NOIS, Ina Mina Mynah Mo, YogYodhas, and WingStar on their exciting adventures!
Stop waiting, because Tinkle awaits you. Subscribe now!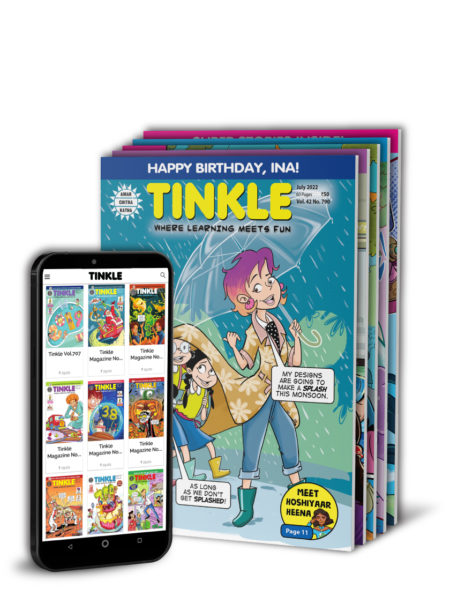 This item:
Tinkle Magazine Hybrid Subscription Plan -1 Year