ACK Jr. Level 3 (Pack of 10)
Dear Parent,
AMAR CHITRA KATHA JUNIOR was started in 2010 to
introduce stories from Indian folklore and mythology to
younger children.
For this, we needed books that could be read aloud to children
and also read by children.
Amar Chitra Katha Junior has stories appropriate for three
age groups.
Level 3 has stories with bigger words and complex themes for
older children in the age group 6 to 7 years.
We hope that your child enjoys these stories.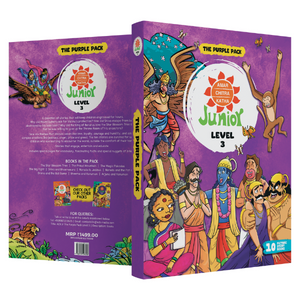 This item:
ACK Jr. Level 3 (Pack of 10)