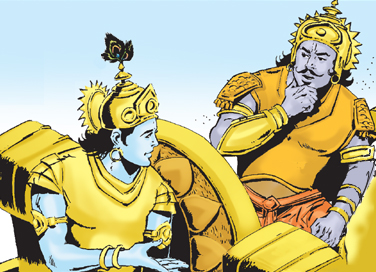 Mokshada Ekadashi
- October 6, 2020
---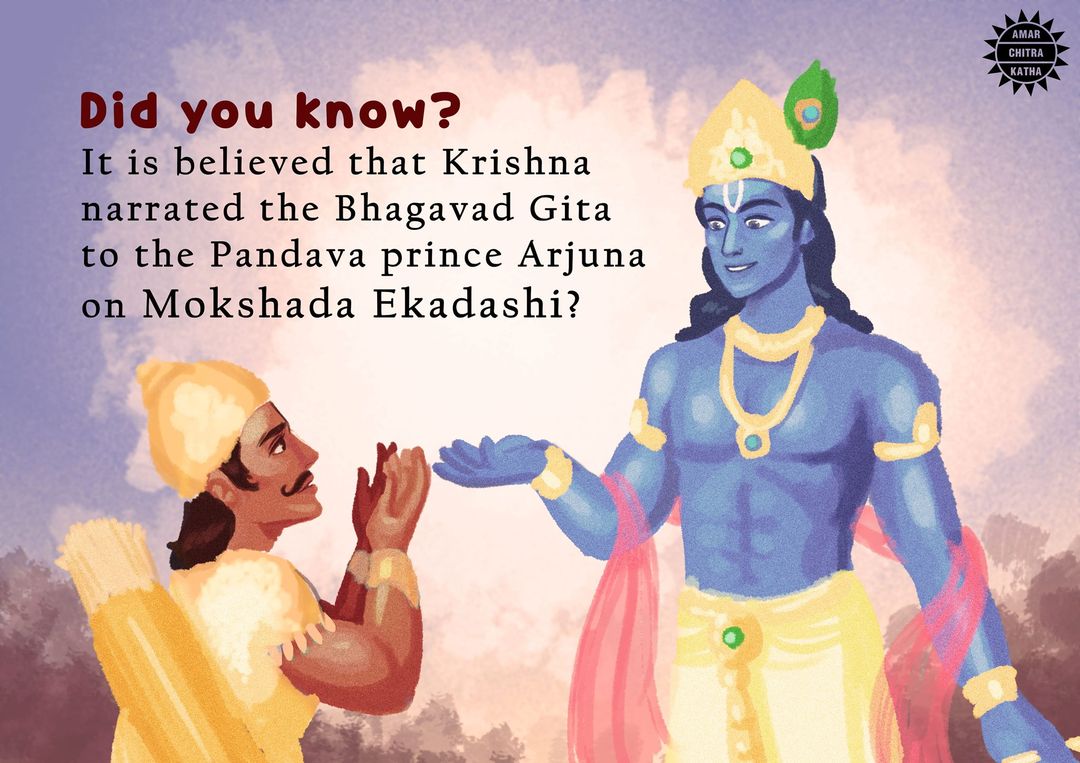 When the Kauravas and Pandavas stood opposite each other on the battlefield at Kurukshetra, Arjuna hesitated. He could not bring himself to lift his bow, the Gandiva, against his own cousins and uncles. It was to clear this doubt in Arjuna's heart that Krishna the delivered the message of the Bhagavad Gita. Through the Gita, Krishna showed Arjuna how taking the right action was more important than anything else. He taught Arjuna the importance of dharma over karma.
People believe that Mokshada Ekadashi marks the day that Krishna narrated the Bhagavad Gita. People pray to Krishna on this day. They believe that with true devotion, they can free their ancestors' souls from Yamalok and help them attain moksha.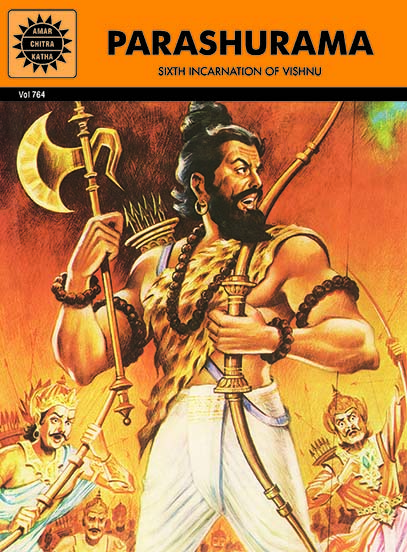 Comic of The Month
Parashurama
It was a time when the earth was ravaged with violence and bloodshed. The Kshatriya kings had forgotten their duty to rule with compassion. Instead, they subdued the people by unleashing a reign of brutal terror. At such a time the sixth incarnation of Vishnu was born. Parashurama, axe-wielding warrior-saint, strode across the age to destroy evil and liberate good.
20 Minute Read