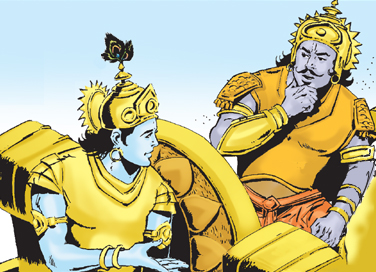 Mokshada Ekadashi
- October 6, 2020
---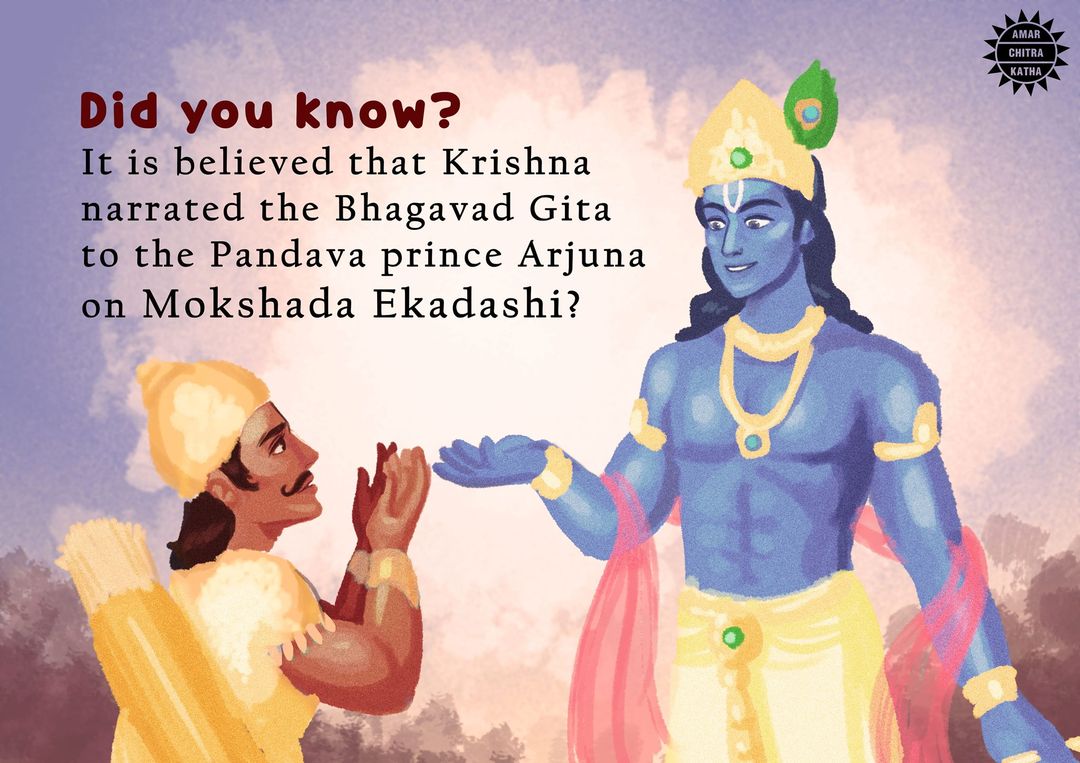 When the Kauravas and Pandavas stood opposite each other on the battlefield at Kurukshetra, Arjuna hesitated. He could not bring himself to lift his bow, the Gandiva, against his own cousins and uncles. It was to clear this doubt in Arjuna's heart that Krishna the delivered the message of the Bhagavad Gita. Through the Gita, Krishna showed Arjuna how taking the right action was more important than anything else. He taught Arjuna the importance of dharma over karma.
People believe that Mokshada Ekadashi marks the day that Krishna narrated the Bhagavad Gita. People pray to Krishna on this day. They believe that with true devotion, they can free their ancestors' souls from Yamalok and help them attain moksha.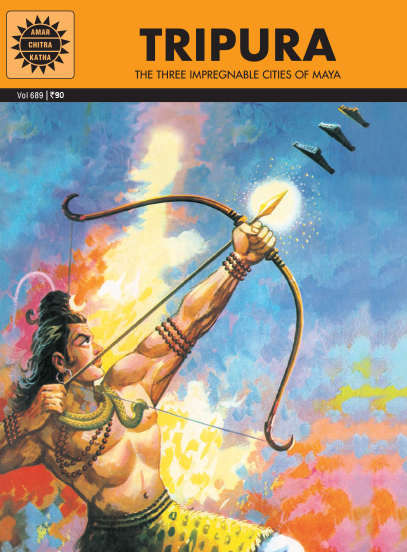 Comic of The Month
Tripura
Towards the end of November. India will celebrate the festival of Kartik Purnima. As per Hindu mythology, this festival celebrates the victory of Shiva over the three demon sons of Tarakasura and is celebrated as Deva-Deepawali or the Diwali of the Gods. Read the full story in our free comic of the month.
20 Minute Read