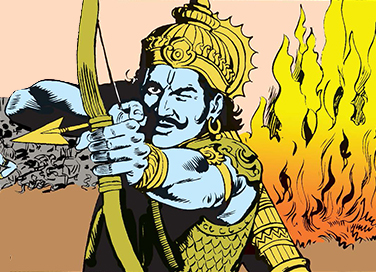 Arjuna's Gandiva
- August 14, 2020
---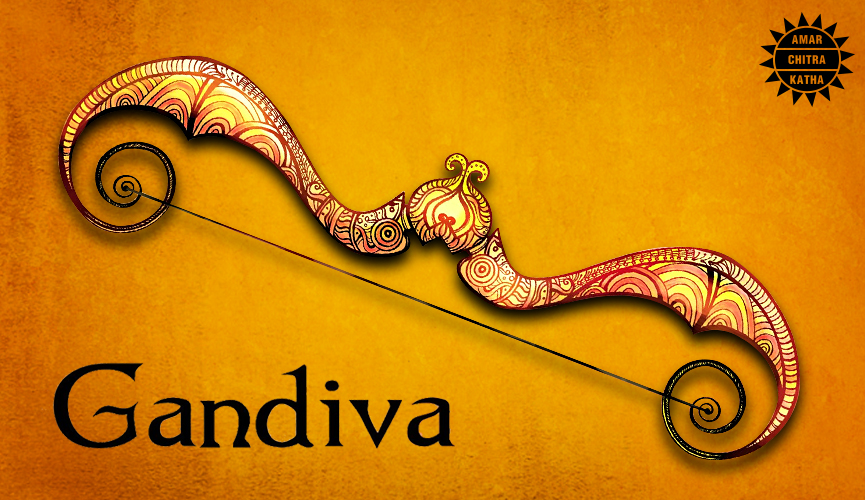 Illustration: Ritoparna Hazrah
The Pandava prince Arjuna, highly revered as the greatest archer of all time, owned the celestial bow called the Gandiva. The bow was so powerful that even the gods feared it. In the legendary battle of Kurukshetra, Arjuna destroyed a number of great warriors and gods with the Gandiva.
The bow was created by Brahma himself, decreeing at the time that this powerful bow would punish the unjust and the wicked. It was such a mighty weapon that it could be used to fight one lakh enemies at the same time!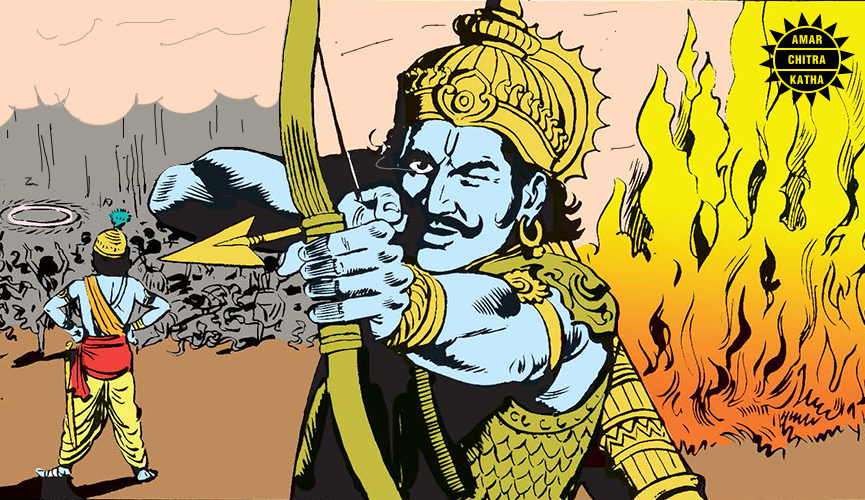 The bow passed through many hands before making its way to the Pandava prince. Brahma used the bow for a 1000 years, followed by Indra for 3585 years and then by Chandra for 500 years. Varuna then came into its possession and used it for 100 years before giving it to Arjuna!
According to Veda Vyasa's Mahabharata, at the end of Dwarapa Yuga when the Pandavas retired, Arjun returned the bow to its previous owner, Varuna.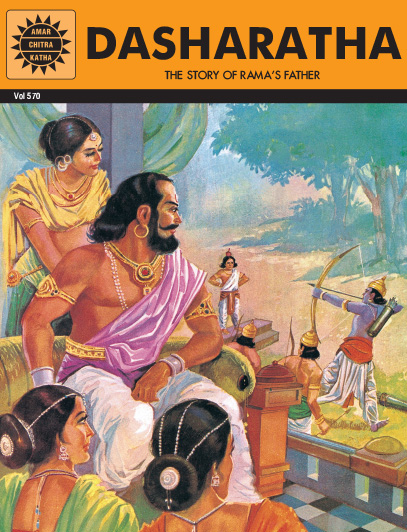 Comic of The Month
Dasharatha
Dasharatha, the prince of Ayodhya, was out hunting when he heard the sound of an elephant drinking water. Aiming his bow, the prince shot in the direction of the sound. Tragically, the arrow killed a youth who was filling water in a pitcher for his old and blind parents. The anguished father cursed Dasharatha that one day he would die grieving for his son. Dasharatha's son was the valiant and unparalleled, Rama.
20 Minute Read