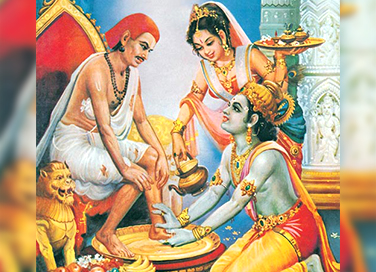 Krishna and Sudama
- December 1, 2020
---
Premium
By Srinidhi Murthy
Krishna's love for his friends was beyond the comprehension of his friends too. One such ethereal bond was the one shared between Krishna and Sudama. 
Childhood friends
Krishna and Sudama were childhood friends. Both of them gained knowledge from the same guru and were inseparable during their childhood. After their schooling came to an end, they promised to cherish their bond forever. Years later, Krishna became the king of Dwaraka and married the goddess of prosperity, Rukmini, whereas Sudama became a pandit and married a girl arranged by his parents.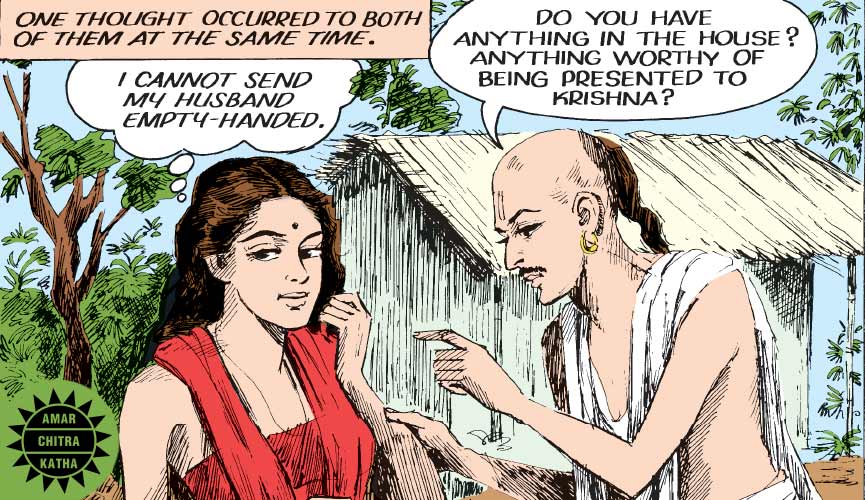 As a pandit, Sudama didn't earn much. Overtime, it became extremely difficult for him to manage his wife and kids' needs with a meagre wage. Sudama's wife suggested that he should meet Krishna who might help him financially for the sake of their children. Sudama felt embarrassed to reach out to his childhood friend only to get a favour from him. So, while he agreed to meet his bosom buddy, he also made it clear to his wife he would not bring up their issues nor would he ask for a handout. Sudama's wife supports his decision seeing the sincerity of her husband. On the day of his journey, his wife packed some flattened rice or poha for Krishna as she knew it was his favourite food. 
Journey to Dwaraka
After days of walking, Sudama reached Dwaraka where he was awed by its prosperity. The people were very visibly happy with no house in Dwaraka......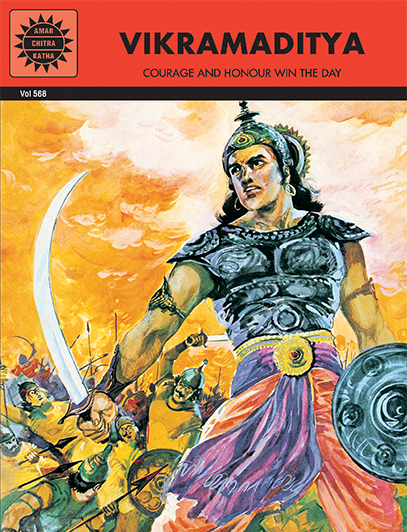 Comic of The Month
Vikramaditya
A jealous brother robbed him of his kingdom, his own courage won it back. Chandragupta Vikramaditya has a special place in history because he proved that the love of power is not all that is needed to create an empire. Also required is the love of a wise woman and good, old-fashioned honor.
20 Minute Read