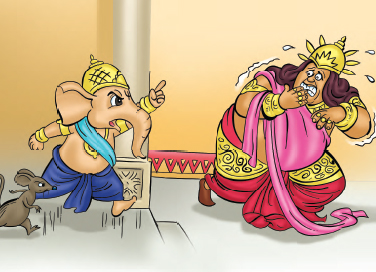 How Kubera Learnt Humility
- April 24, 2020
---
In mythology, Kubera is the god of wealth. Proud of his immense fortune, he decides to throw a lavish party to celebrate it and invites all the gods and goddesses. All of them come to his party, appreciate it, and bless him. However, Kubera isn't satisfied with this. He decides to invite Shiva and Parvati as well, who are considered the deities of the deities, the most supreme of them all. However, they politely decline his invitation, instead offering to send their son, Ganesha, albeit on one condition – Ganesha will get to eat to his heart's content.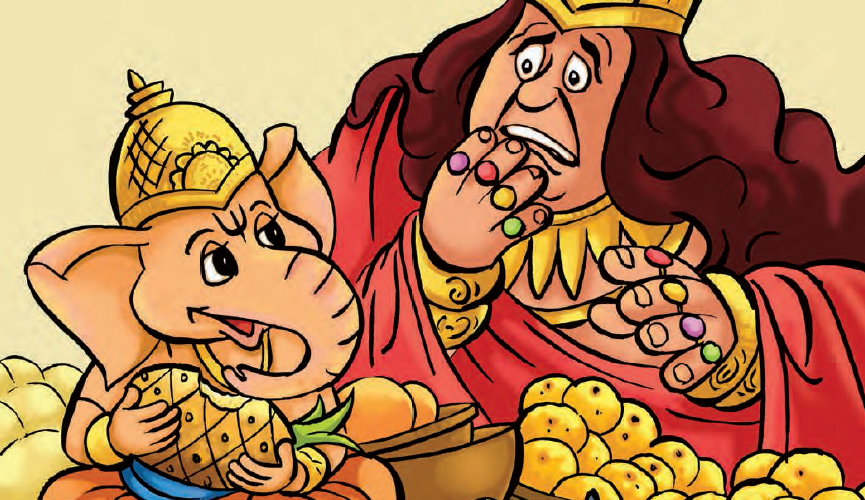 On reaching the palace, Kubera lays out a lavish dinner for his young guest. To his surprise, Ganesha eats it all and asks for more. Ganesha soon begins to eat his way through Kubera's entire pantry. Seeing that his coffers can't keep pace with Ganesha's appetite, Kubera begs Ganesha to stop. Ganesh gets furious at this and orders him to keep his promise. 
Kubera runs to seek Shiva's help. Shiva tells him that Ganesha is still hungry because Kubera fed him with pride. Shiva gives him a bowl of puffed rice and asks Kubera to feed this to Ganesha with humility and love. Kubera takes the bowl, and offers it to Ganesha, with a heartfelt apology. Ganesha accepts the meal and the apology, and is finally satisfied with his meal. And that's how Kubera learnt a lesson in humility from the elephant god!
Buy the beautifully illustrated ACK Junior "Ganesh and Kubera" for the full story: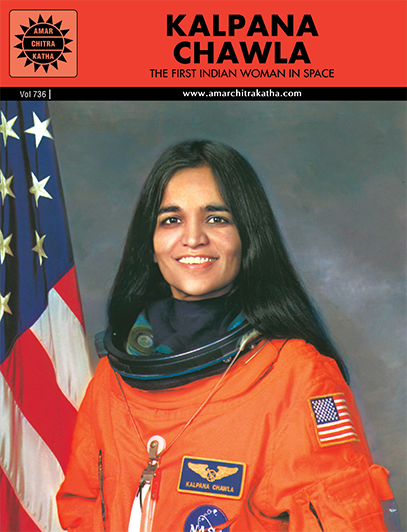 Comic of The Month
Kalpana Chawla
Unconventional clothes and bobbed hair were not the only indications of Kalpana's zest for life - this spirited young girl from Karnal wanted to fly! Her intelligence was multi-faceted, her talents varied and her interests inspiring. The path she charted from her traditional home in Haryana to NASA's elite band of astronauts is the stuff of legends.
20 Minute Read