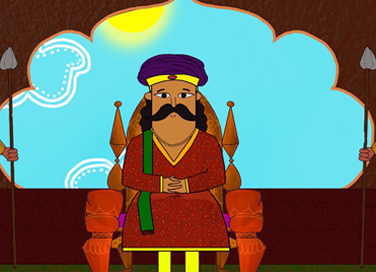 The King Who Loved Stories
- July 28, 2020
---
Every region has different legends and lore that help us learn the essential values of life. While we all love listening to stories, we know that stories are a medium of inducing good sleep. Indeed, there are stories that make us yawn but here is a folktale from Karnataka about a king who never got bored of listening to stories.
Here is a legend from Karnataka telling the story of a king who never got bored of listening to stories.Art and Animation by Shruti Jain and Mudita SinghScript by Yukta Chopra

Posted by The Amar Chitra Katha Studio on Wednesday, December 18, 2019
Art and Animation: Shruti Jain and Mudita Singh
Script: Yukta Chopra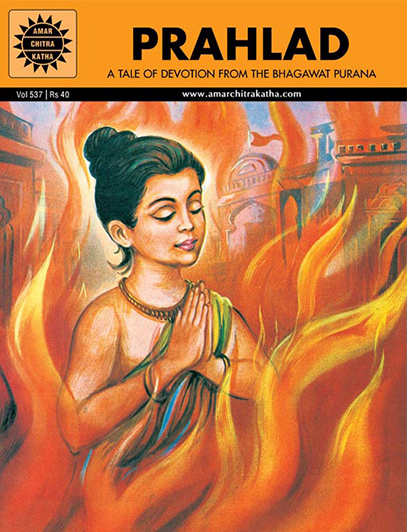 Comic of The Month
Prahlad
Prahlad drove his monstrous father to a murderous rage. He insisted on praising Lord Vishnu who was considered a sworn enemy by his father Hiranyakashipu. When he tried to punish his disobedient son, Hiranyakashipu's potent poisons turned to nectar while his lethal weapons fell harmlessly away. In this tale of bloodthirsty revenge, Prahlad's only defence is his devotion which dramatically puts an end to all evil.
20 Minute Read