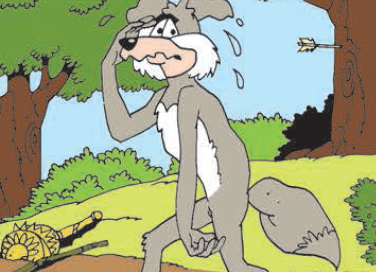 The Hungry Jackal
- May 4, 2020
---
There once was a hungry jackal named Gomaya who had not eaten for many days. As he wandered the forest in search of food, he came upon an old battlefield. Suddenly, Gomaya started to hear the scariest of sounds. "Whirrrr!' "Whoooosh!" "Booooooof!"
Gomaya decided to run away before he got attacked and took off, the scary sounds chasing after him!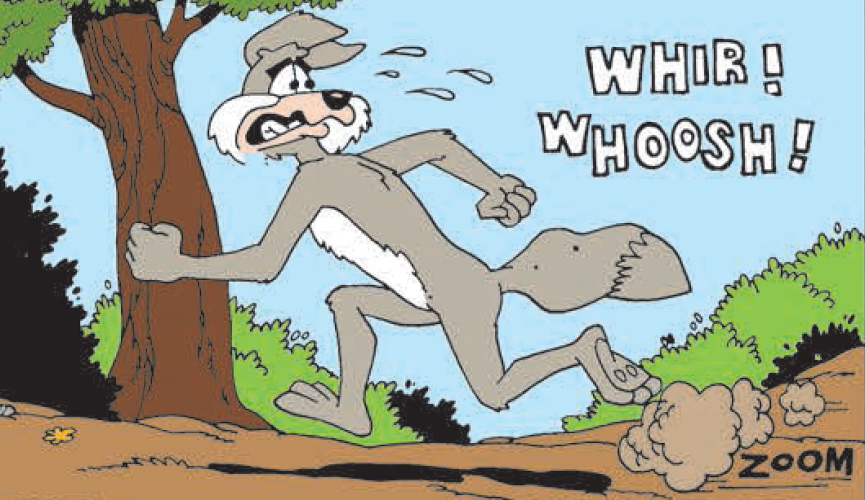 As Gomaya ran, he thought to himself, "Why am I running? What if it's nothing?" So he crept back, trying to be brave.
To his astonishment, the terrible sounds were coming from a harmless, old war drum. The low branches of a nearby tree were swishing against it, making the racket. Near the drum was plenty of food lying around as well. Gomaya thanked his lucky stars that he didn't let the old war drum scare him off!
"What a fool I'd have been if I'd let a silly old war drum cheat me out of all this delicious food!"
So you see, fear of the unknown brings no gain!
Read more stories like this in Amar Chitra Katha's 'The Jackal and the Wardrum', available on the Amar Chitra Katha app as well as Amazon, Flipkart, and other major e-tailers.
Comic of The Month
Krishna and Narakasura
Indra was at his wit's end – the impertinent demon Narakasura had stolen his mother's earrings! Lord Krishna, always helpful, agreed to confront the enemy. But seated on Garuda, his trusty eagle, and accompanied by the gentle Satyabhama, would Krishna be able to overcome Narakasura's formidable defences? Would his gleaming discus ever find its mark? This is the story of why the first of four days of Diwali - the Festival of Lights is named after Naraka!
20 Minute Read