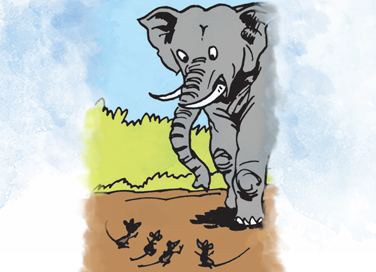 The Elephants and the Mice
- April 1, 2022
---
By Kayva Gokhale 
One particularly hot summer, all the lakes and rivers in a forest dried up. A herd of elephants living in the forest knew that they must find a source of fresh water, otherwise they would suffer from extreme thirst. Soon, after searching far and wide, one of the elephants found a huge lake full of fresh, clear water. Overjoyed, all the elephants, led by their kind and wise king, marched towards the lake.
A colony of mice had also made their home near the lake. When the thirsty elephants came marching towards the water, they trampled everything in their path. A lot of mice came under their heavy feet and lost their lives. That evening, the mice that had managed to survive, gathered to find a solution to this problem. The mice decided to speak to the king of the elephants and request him to not use the path on which their colony was settled.
The next day, a small group of mice approached the king and told him of their worries. The king of the elephants was kind and compassionate. He immediately......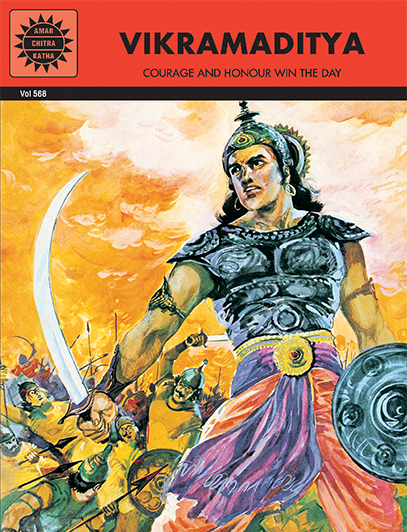 Comic of The Month
Vikramaditya
A jealous brother robbed him of his kingdom, his own courage won it back. Chandragupta Vikramaditya has a special place in history because he proved that the love of power is not all that is needed to create an empire. Also required is the love of a wise woman and good, old-fashioned honor.
20 Minute Read