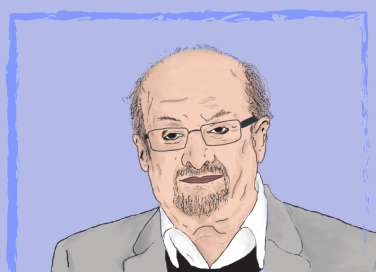 Profile: Salman Rushdie
- September 26, 2020
---
By Nitya Menon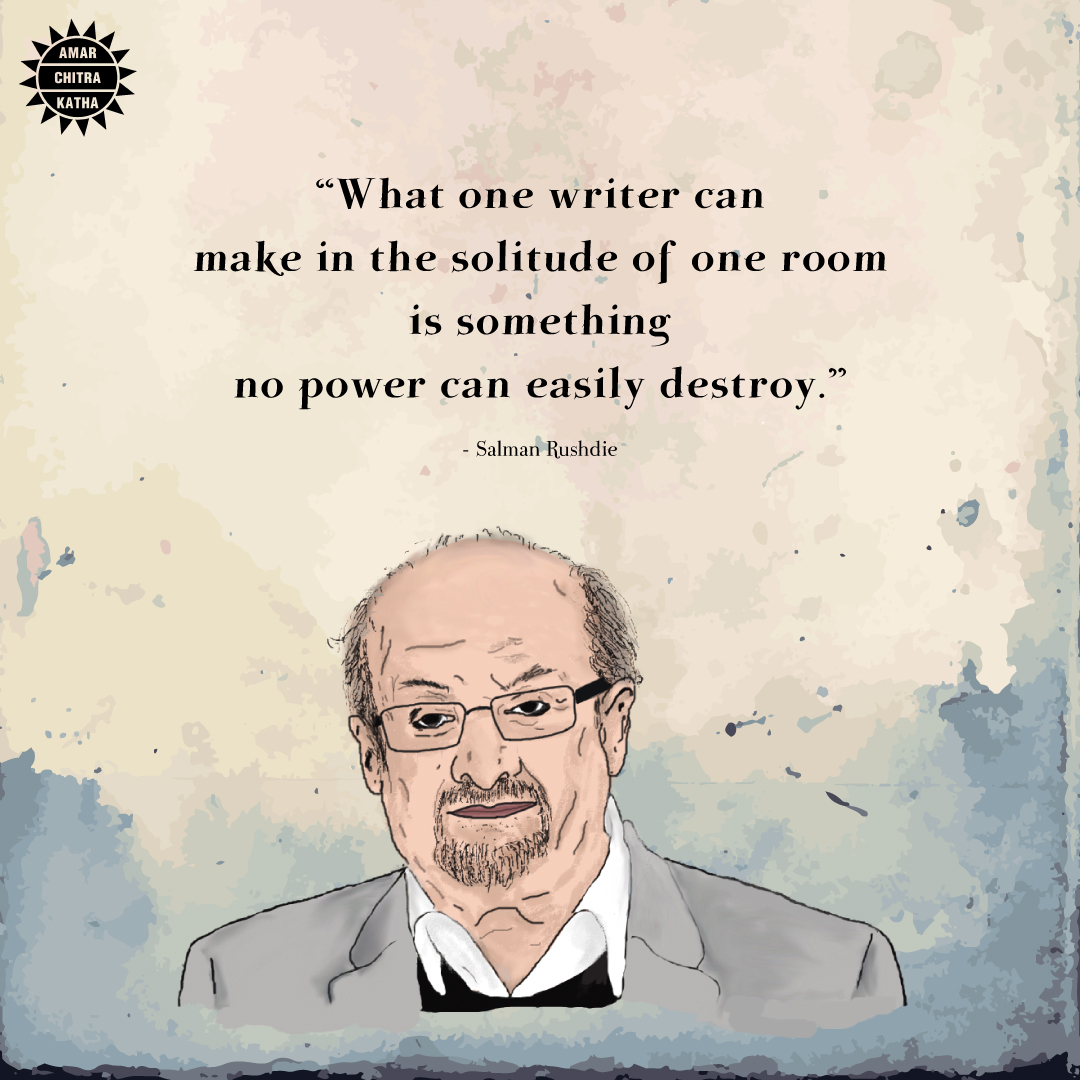 Salman Rushdie is a storyteller and the author of 13 novels including the critically acclaimed Midnight's Children and the highly controversial The Satanic Verses. He has contributed to literature in a big way, while always standing by his beliefs and maintaining his firm stand on the necessity of free speech and expression.
Born on 19 July 1947, he studied in Cathedral and John Connon School in Bombay, and further went on to study History at King's College, Cambridge. He then moved to Pakistan with his family in 1964 where he worked in television for a while, later moving back to England to work as a copywriter for an advertising agency. During this time, he started working on his first novel Grimus which was published in 1975. Even though the response to his first novel was not overly enthusiastic, he continued to write, publishing his second novel, Midnight's Children, which created history by winning the Booker Prize for Fiction and the James Tait Black Memorial Prize. 
Salman Rushdie's style of writing is a combination of magical realism and historical fiction. His books mostly involve connections, disruptions, and migrations between Eastern and Western civilisation. 
For example, Midnight's Children is about the life of a child born at the stroke of midnight as India gained its independence, who is gifted with special powers and has a connection to other children born in this new age and the birth of a modern Indian nation. Shame, which was published in 1983, talks about the political turmoil in Pakistan. Then there's The Satanic Verses, which depicts the identity crisis and alienation due to migration from India to the west. This book earned him the ire of Islamic fundamentalist groups, with a fatwa being issued against him.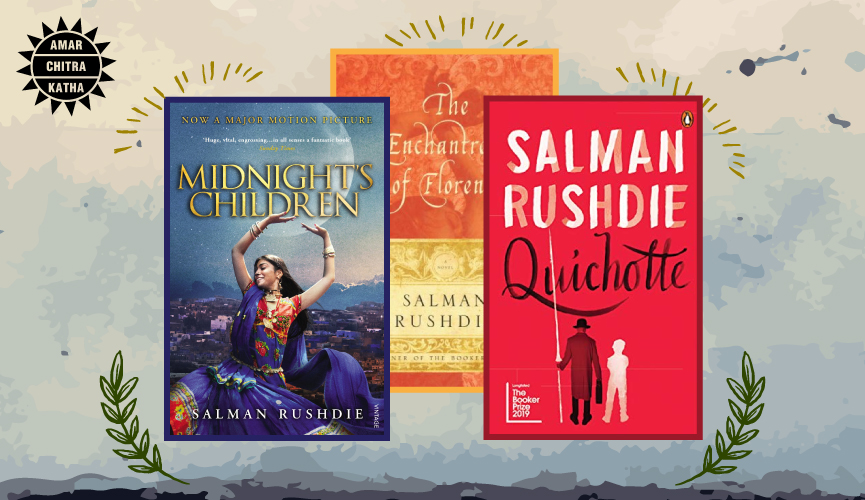 However, Rushdie was unfazed as he firmly believed that the production of art requires the confidence that an artist can freely express the vision that is in him, without suffering retaliation from society. He is often questioned on how he reacts to criticism against his literary works and he says that the best answer to someone trying to silence your voice is to speak with greater confidence. If offence becomes a criterion that prevents the expression of a certain idea, then there will be no expression. He believed there were other dangers, such as unnecessary self-censorship and excessive anger that would lead to revenge books, viewing both as ultimately self-destructive.
As an accomplished author, his message to young writers is that you wake up every day with a nudge of creative juice and you can either choose to use it or waste it. 
"One must always imagine a novelist as a long-distance runner, and there's a marathon. With no means is the marathon runner more gifted than a sprinter, but it's just the kind of athletics where one has to chip away and let the mark post get by, and trust that, one day, the finish line will come."
During the course of his career, Rushdie has received many awards such as the Golden Pen Award, Outstanding Lifetime Achievement Literature Award (Harvard University), Booker Prize for Fiction, Commonwealth Writers Prize and many more.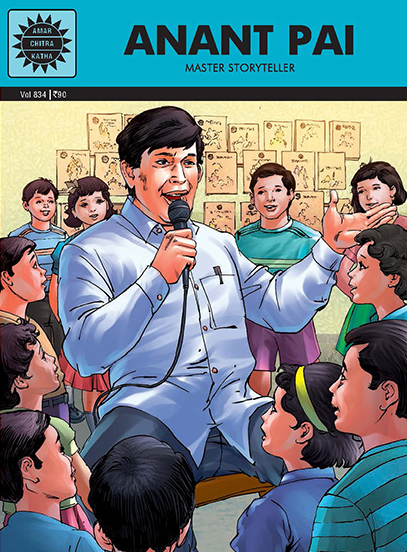 Comic of The Month
Anant Pai
Anant Pai strode the Indian comics industry like a colossus. Using the comics format he told stories from mythology, history and literature to generations of children. Uncle Pai, as he was known, wanted Indian children to be familiar with their heritage. A chemical engineer by profession, Anant Pai gave up his job to follow his dream, a dream that led to the creation of Amar Chitra Katha and Tinkle. Read the story of the man who left behind a legacy of learning and laughter.
20 Minute Read