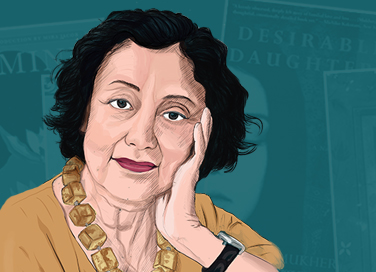 Profile: Bharati Mukherjee
- January 11, 2021
---
By Srinidhi Murthy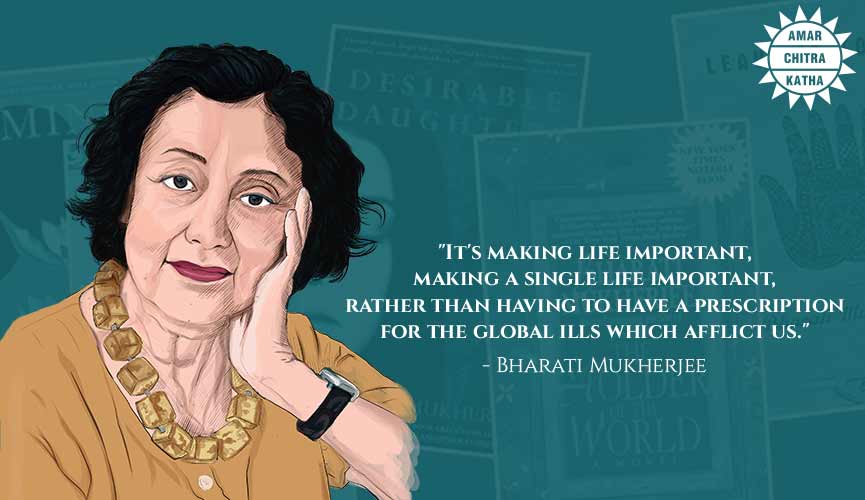 Bharati Mukherjee was an Indian-American writer, born on July 27th, 1944 in present-day Kolkata. She authored several novels, short stories, and essays in fiction as well as in the genre of nonfiction. Her notable fiction works include Jasmine, Desirable Daughters, The Holder of the World, Leave it to Me, and The Tree Bride.
Born during the era of British India, Bharati Mukherjee belonged to a wealthy Bengali family. She travelled to Europe with her parents after the independence of India and lived in London and Switzerland for a short period of time. During this time, her father was able to pursue his research. She returned to Calcutta with her parents in the early 1950s. Bharati, along with her sisters, was taught English from the age of three and they attended Loreto Convent School in Calcutta. She later earned her Bachelor's degree in English from the University of Calcutta followed by her master's degree in Ancient Indian Studies from the University of Baroda in 1961. She travelled to the United States to obtain her MFA from the University of Iowa and pursued her PhD in 1969. Bharati Mukherjee married Canadian-American author Clark Blaise when they were students at the University of Iowa. During their stay in Canada, Mukherjee published an essay in a Canadian magazine named Saturday Night.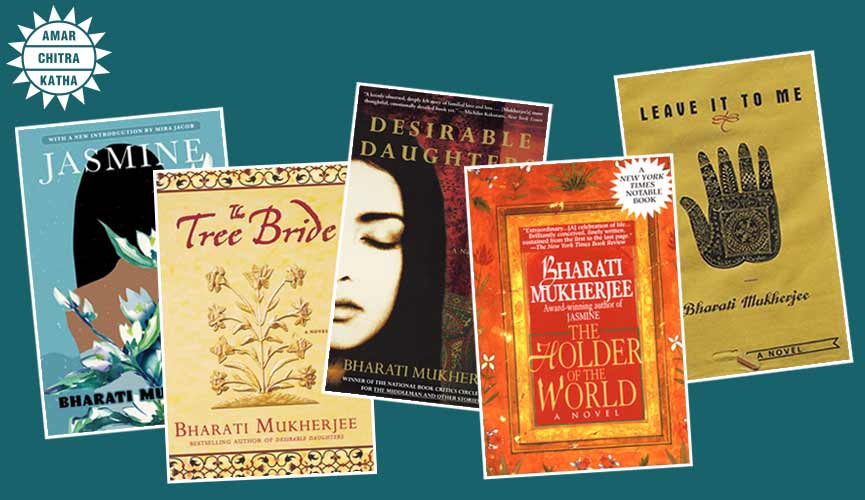 Soon she settled in the United States and accepted a position to teach postcolonial and world literature at the University of California. She also taught at McGill University, Skidmore College, Queens College, and the City University of New York during her lifetime. She started writing her novels based on the lives of Indian immigrants in a foreign country. This was inspired by her own experience in Canada and the United States. Her first novel was named 'The Tiger's Daughter', which was published in 1972. Bharati narrates the story of a sheltered Indian woman in the novel who finds herself shocked by her immersion in American culture. Four years later, she published her second novel titled 'Wife', in which she narrates the dilemma and thoughts of an Indian woman who was torn between the demands of Indian culture and the culture she witnessed in New York.
Bharati Mukherjee wrote various short stories such as 'The Middleman' and other stories that centred on immigrants from developing countries in the United States. The theme continued as a subject for her next two novels 'Jasmine' and 'The Holder of the World.' Jasmine was published in 1989 and was selected as Notable Book of the Year by the New York Times Book Review and considered as one of her famous and notable works. 
Bharati Mukherjee with her husband, Clarke Blaise wrote an account of their fourteen-day stay in India named 'Days and Nights in Calcutta', published in 1977. She also wrote about the assessment of leadership trends in India titled Political Culture and Leadership in India. Bharati Mukherjee died on January 28th, 2017 at the age of 76.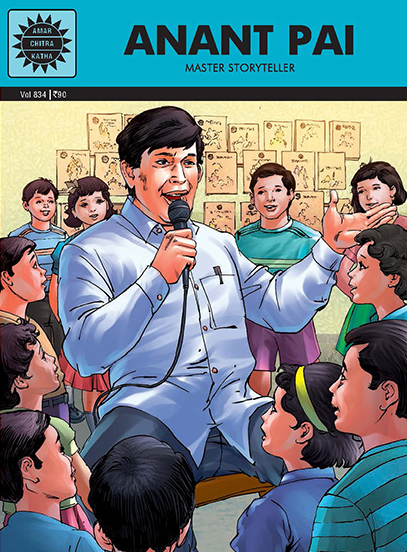 Comic of The Month
Anant Pai
Anant Pai strode the Indian comics industry like a colossus. Using the comics format he told stories from mythology, history and literature to generations of children. Uncle Pai, as he was known, wanted Indian children to be familiar with their heritage. A chemical engineer by profession, Anant Pai gave up his job to follow his dream, a dream that led to the creation of Amar Chitra Katha and Tinkle. Read the story of the man who left behind a legacy of learning and laughter.
20 Minute Read