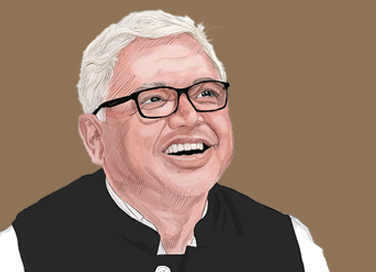 Profile: Amitav Ghosh
- January 18, 2021
---
By Srinidhi Murthy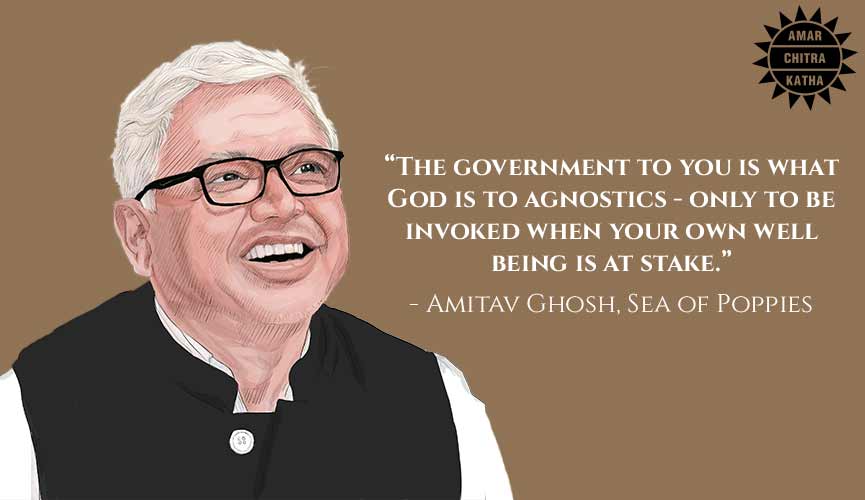 Born on July 11, 1956, in Calcutta, Amitav Ghosh has lived and travelled extensively across India, Bangladesh, Iran, and Srilanka. He completed his education in an all-boys boarding school in Dehradun. Prominent author Vikram Seth and historian Ramchandra Guha were his contemporaries at the school. In his student days, Ghosh regularly contributed to the fiction and poetry genre for The Doon School Weekly. He also founded a magazine called 'History Times' along with Ramchandra Guha. He received his degrees from St. Stephen College in Delhi and Delhi School of Economics before pursuing his PhD in Social Anthropology at the esteemed Oxford University under the supervision of anthropologist Peter Lienhardt. Ghosh also taught at several universities such as the University of Delhi, The American University in Cairo, Columbia University in New York City, and Queens College of the City University of New York to name a few. In 2004, Ghosh decided to pursue writing as a full-time career and split his time between India and the United States. 
Amitav Ghosh started his career at Indian Express during this period as a reporter and editor. Ghosh published his first book named 'The Circle of Reason' in 1986 and continued to write more books. Amitav Ghosh includes the themes of climate change, travel, history, political struggle, and communal violence in his novels and his narrative tends to be transnational in sweep and well-researched. His works have been translated into more than thirty languages. Amitav Ghosh also published his non-fiction works in the form of anthologies of essays such as 'Imam and the Indian', 'Dancing in Cambodia' and 'At large in Burma'. Amitav Ghosh has written nine fiction novels and six non-fiction works.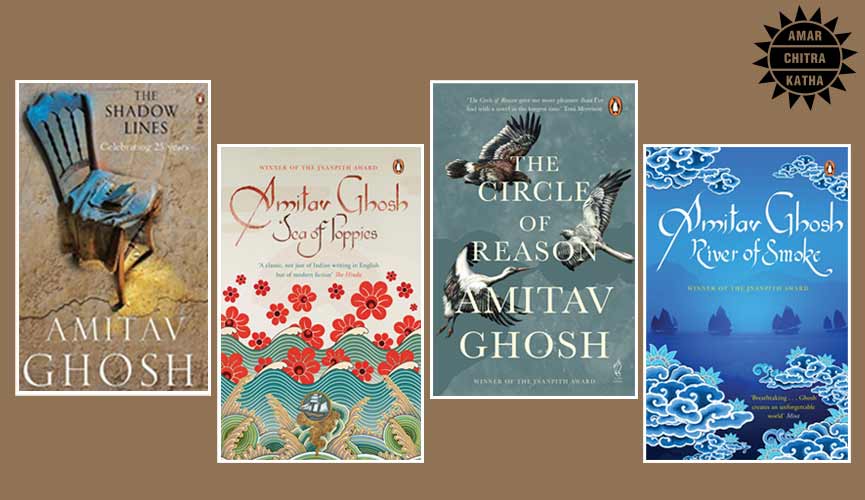 It is also interesting to note that Ghosh's writings, mostly, revolve around his birthplace, Calcutta. In his first novel. 'The Circle of Reason', he narrates the misadventures of a young master weaver from Bengal who is falsely accused of terrorism and his journey through the Persian Gulf to North Africa. In his novel 'The Shadow Lines', the author traces the lives of an English and a Bengali family whose lives intertwine in tragic and comical ways. The writer also worked on the genre of thriller in his novel 'Calcutta Chromosomes' that narrates the story of people who are brought together by a mysterious series of events.
Ghosh has served as a jury in the Locarno and Venice Film festivals and has been facilitated with an Honorary Doctorate by Maastricht University and the University of Puget Sound. 'The Shadow Lines' gave him the two prestigious Indian Awards –  Sahitya Academy and Ananda Puraskar in the same year. He was also awarded the Arthur C. Clarke Award for the best science fiction novel. His novels 'Sea of Poppies' and 'River of Smoke' were shortlisted for the Man Booker Prize. He was also honoured with the Padma Shri by the Indian government for his contribution to literature. Amitav Ghosh is the first English language writer to receive the Jnanpith Award, India's highest literary honour. He was also named as one of the most important global thinkers of the preceding decade by Foreign Policy Magazine in 2019.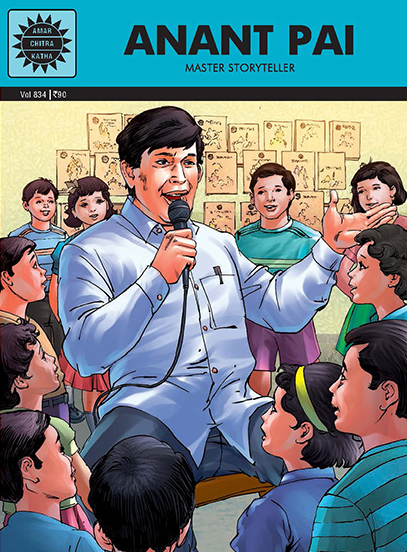 Comic of The Month
Anant Pai
Anant Pai strode the Indian comics industry like a colossus. Using the comics format he told stories from mythology, history and literature to generations of children. Uncle Pai, as he was known, wanted Indian children to be familiar with their heritage. A chemical engineer by profession, Anant Pai gave up his job to follow his dream, a dream that led to the creation of Amar Chitra Katha and Tinkle. Read the story of the man who left behind a legacy of learning and laughter.
20 Minute Read