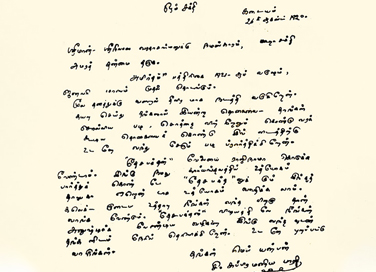 India's Freedom Fighter Poets
- May 26, 2020
---
By Nitya Menon
During India's freedom struggle, it was not only necessary to strategize freedom movements but also lift the morale of fellow countrymen. Many poets instilled patriotism and amplified the freedom struggle through their words. While there are many poets we know about such as Kalidas, Mirabai, Kabir das, Rabindranath Tagore, Harivansh Rai Bachhan, and Sarojini Naidu, there are many national poets who are now lost in the pages of history. Let's take a look at some of them. 
Maithili Sharan Gupt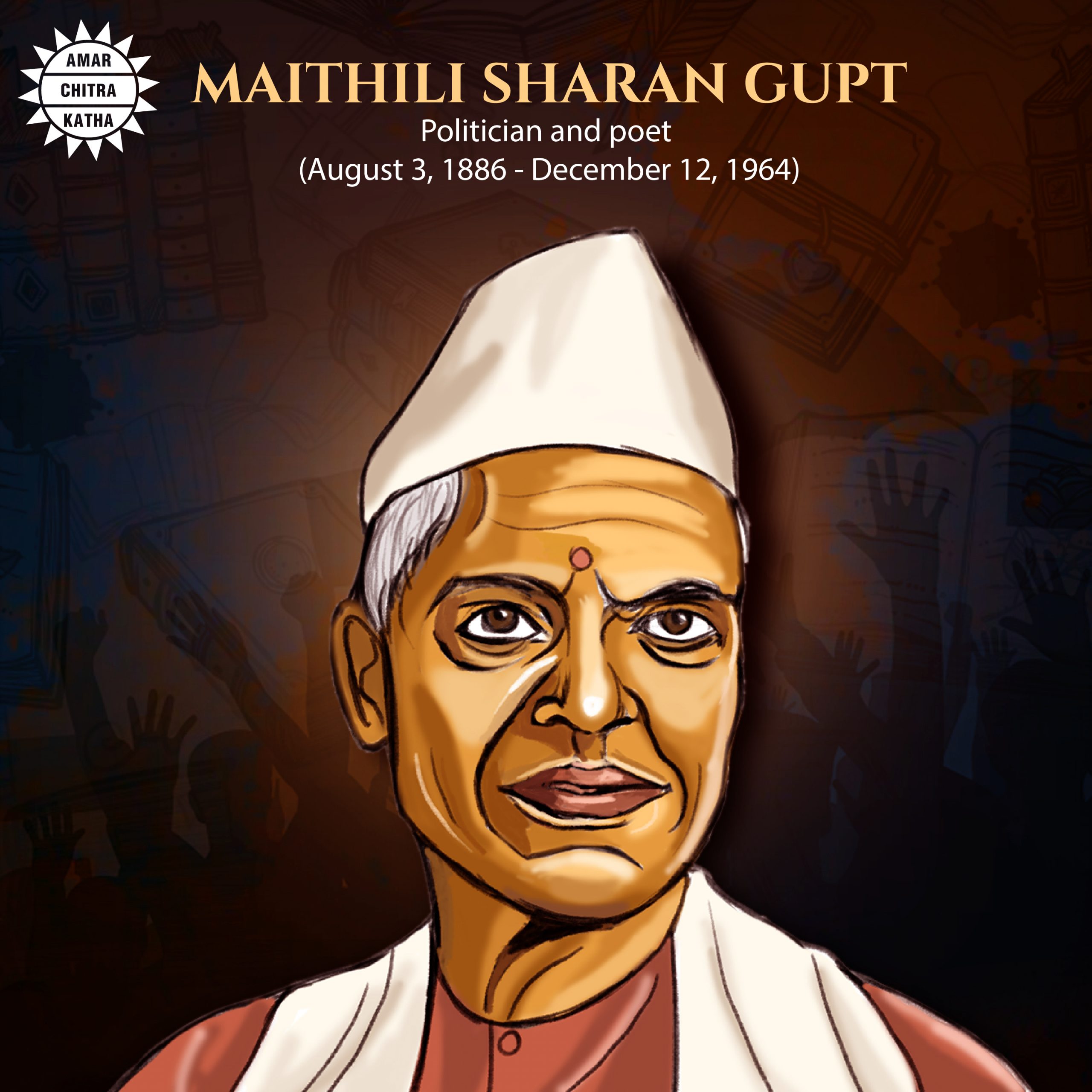 Rashtra Kavi and a Padma Bhushan awardee, Maithili Sharan Gupt, was one of India's modern Hindi poets. 
As a child, like many kids, he did not like to go to school and gave up schooling in between. He was home-tutored in Sanskrit, Bengali, and English. A great devotee of Kabirdas, Maithili started writing poems since then. Born and brought up in Chirgaon, Jhansi in Uttar Pradesh, he entered the world of Hindi literature by publishing his poems first in Indian magazines. His writing style was unique as he wrote in Khari Boli (plain dialect) while most of the others preferred the use of Braj Basha dialect. His works were mostly based on patriotic themes and revolved around the plots of Ramayana, Mahabharata, Buddhist stories and lives of religious figures.
His first poem published by the Indian press was, Rang mein Rang. His most appreciated work was Bharat-Bharati where he wrote about the freedom struggle. People were greatly inspired by his words. In fact, Gandhiji was so impressed by this that he honoured him with the title Rashtra Kavi. Another famous work of Maithili Sharan Gupt is Saket, Jayadrath Vadh, Kirano Ka Khel, and Yashodhara, among others.
Mahadevi Varma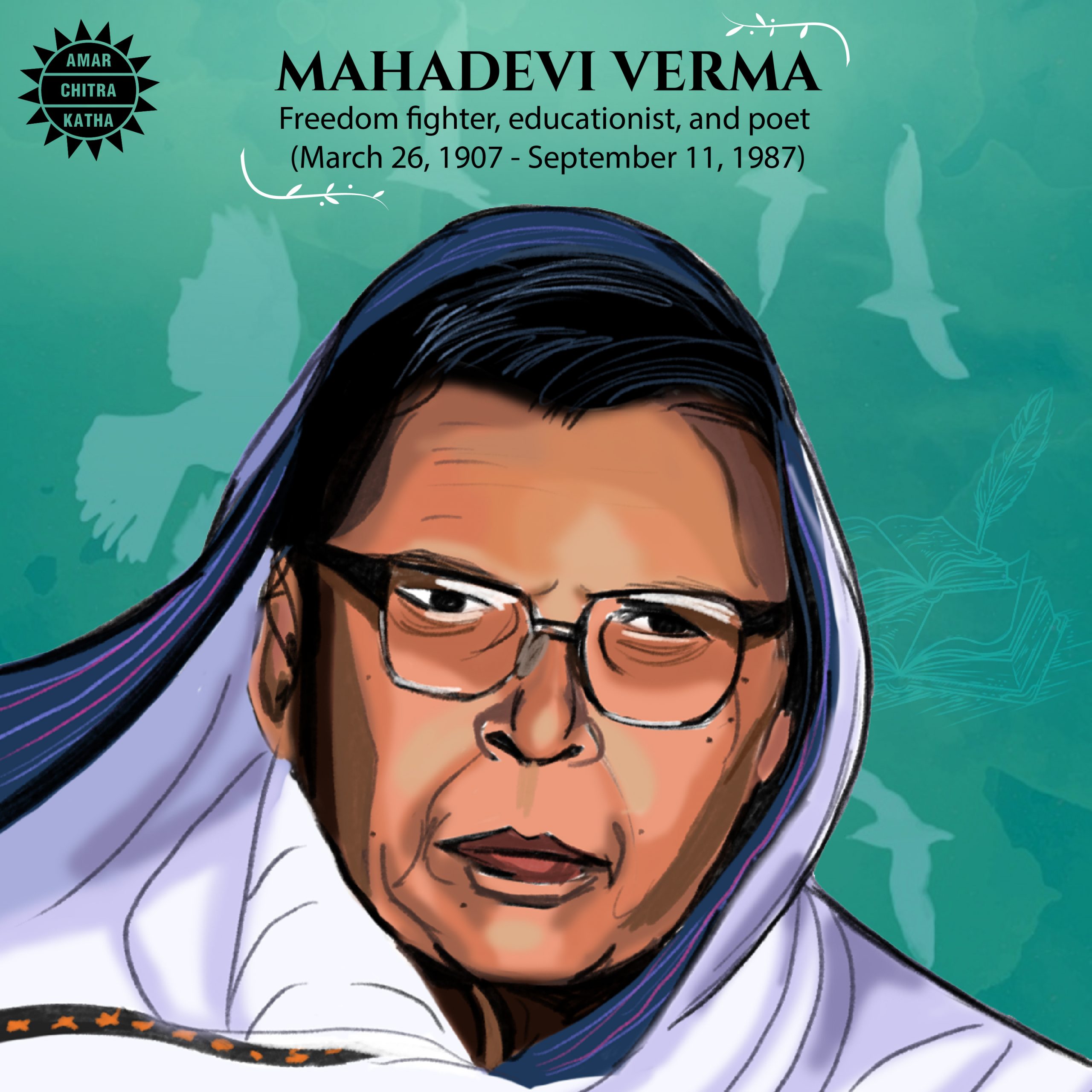 Mahadevi Varma was not only a Hindi poet but also a freedom fighter and educationist from India. Once a secretive poet, now regarded as the modern Mirabai, she was a prominent leader.
Born and brought up in Farrukhabad, Agra, she was originally put in a Convent School, and later joined the Crosthwaite Girls College in Allahabad. Mahadevi initially wrote her poems in secret but her inner talent was exposed by her roommate Subhadra Kumari Chauhan. Both these young girls decided to write poetry together. They would often submit their poems to weekly magazines where they got published. They would also attend poetry seminars and meet eminent poets. Sometimes they also read out their poetry to the audience. Mahadevi Varma often writes about the time when a girl child was considered a burden to the family. She was grateful to be born in a liberal household where her mother was well educated and fluent in Sanskrit and English. Her grandfather envisioned her to become a great scholar. 
In 1903, she started her professional career by teaching at village schools around Allahabad. She was greatly influenced by Gandhi's ideology and adopted his ideals. She became the headmistress and later the chancellor of Allahabad Mahila Vidyapeeth but she continued to write extensively while teaching. Her notable works include Yama, Mera Parivar, Path Ke Saathi and her famous childhood biography, Mere Baachpan ke Din. One of her heart touching stories is Gillu, the story of a little squirrel. Some of her works are also included in various board syllabi. She was awarded the Padma Bhushan in 1956 and the Jnanpith Award for her extensive poetry collection. 
Subramania Bharati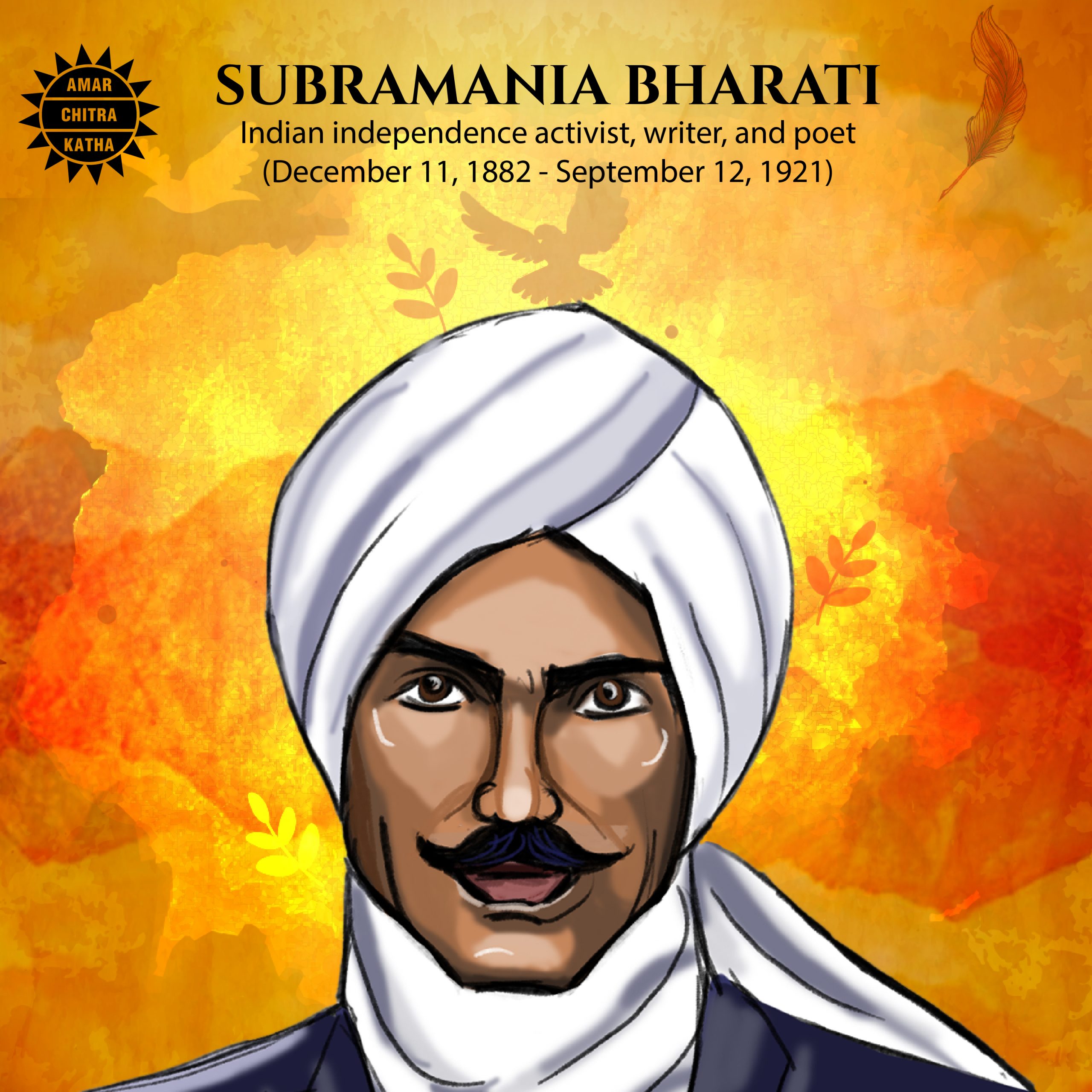 Chinnaswami Subramanian Bharathi was a pioneer of modern Tamil poetry and was considered one of the greatest Tamil literary figures of all time. He was a revolutionary poet and due to this strong ideology, the British officials didn't want to spare him alive. 
Born and brought up in Ettayapuram, Madras, he studied in M.D.T Hindu College. He was an excellent student and a proficient linguist. In fact, he knew up to 14 languages and his favourite was Tamil. Many wonder the reason for him wearing a turban and growing a beard. It was because he had a great admiration for Sikhs. 
His work started as a court poet for the Raja of Ettayapuram, but he soon began actively participating in the freedom struggle movement. He started to publish his writing regularly in Tamil weeklies and English newspapers, from hymns to nationalistic writings. He had strong ideals on the aspects of society such as the caste system in the Hindu society. Even though he was born in an orthodox Brahmin family, he regarded all living beings equally. His poetry was a collaboration of contemporary and classical elements. Few of his notable works are Panchali Sapatham, Pappa Pattu and Shakthi. His words were so influential that he faced the prospect of arrest by the British in 1908. To save himself, he had to flee to Pondicherry which was under French rule then. Later, the government of India established a Bharathiar University named after him in Coimbatore. Today, the Subramanyam Bharati Award is annually conferred on writers contributing outstanding work in literature. 
Ramdhari Singh Dinkar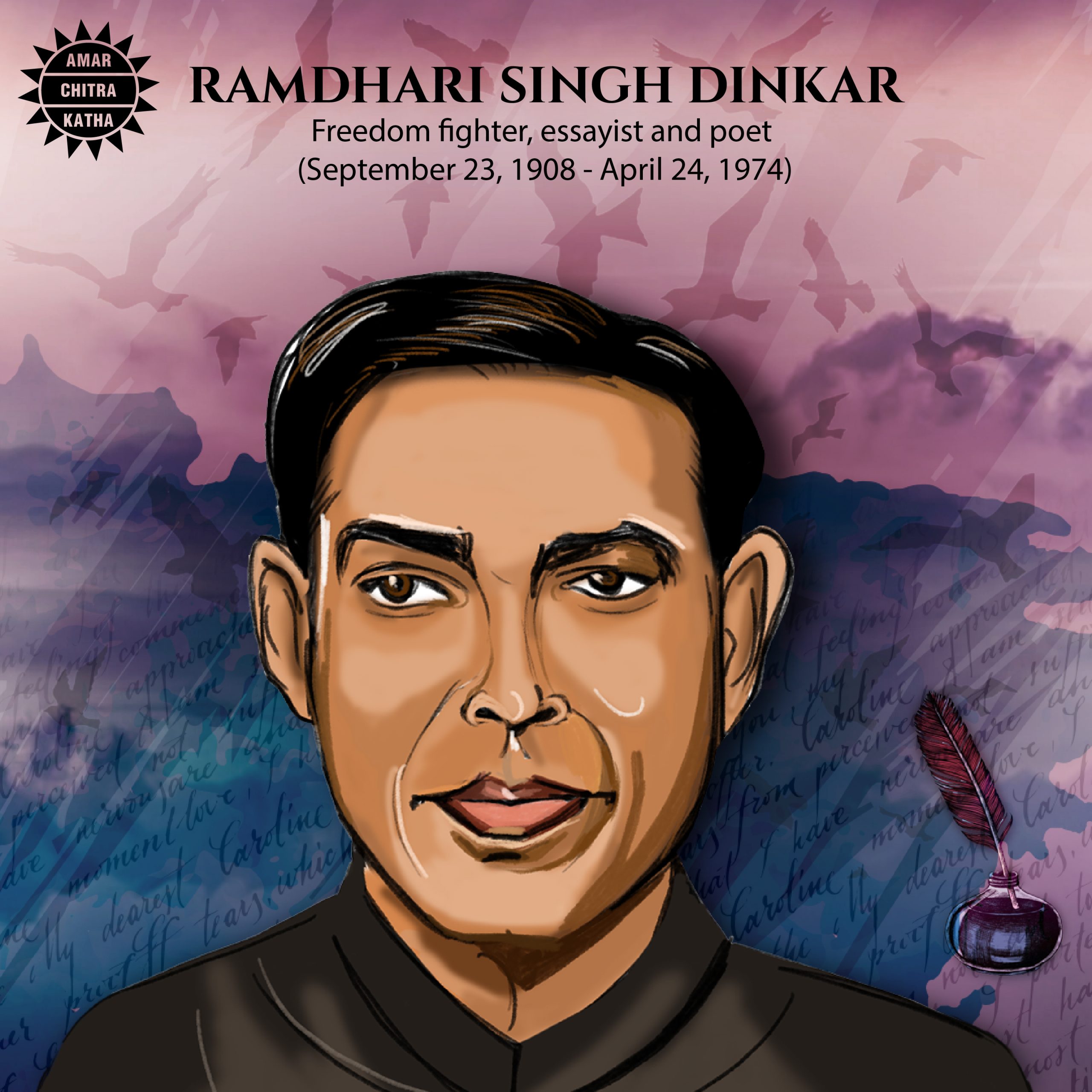 Another poet who is hailed as a Rashtrakavi and has given India some of the most inspiring poems is Ramdhari Singh Dinkar. He participated in the freedom struggle as a leader, poet and a member of the parliament. 
Ramdhari was born in Simaria in the Bengal Presidency during British India in 1908. As a young student, he was interested in history, politics and philosophy and had studied a multitude of languages. He was greatly influenced by Rabindranath Tagore and translated works of Tagore from Bengali to Hindi.  His poetry shows the impact of his poverty as unlike most of his peers he had to struggle due to his family economic circumstances.
One of his most famous works is, Sanskrit ke Chaar Adhyay  for which he was awarded the Sahitya Akademi award. He wrote this in the context of values emerging from the freedom movement such as anti-colonialism, secularism, and integrated culture. A rebel at heart, he fiercely supported the youth, burning with the flame of vengeance against the British. His beliefs were strong and influential, giving voice to the freedom struggle's more revolutionary movements. It is believed that his poetry created a sense of awakening in the youth, drawing allegories with heroes of the Mahabharata and Ramayana, such as Karna. His work Rashmirathi is considered one of the best versions of the Mahabharata. He was awarded the Padma Bhushan for his inspiring patriotic compositions.0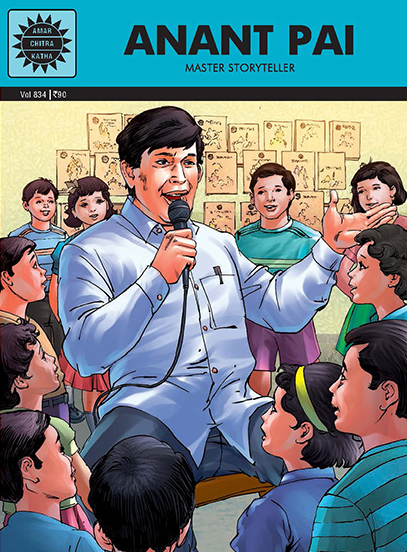 Comic of The Month
Anant Pai
Anant Pai strode the Indian comics industry like a colossus. Using the comics format he told stories from mythology, history and literature to generations of children. Uncle Pai, as he was known, wanted Indian children to be familiar with their heritage. A chemical engineer by profession, Anant Pai gave up his job to follow his dream, a dream that led to the creation of Amar Chitra Katha and Tinkle. Read the story of the man who left behind a legacy of learning and laughter.
20 Minute Read