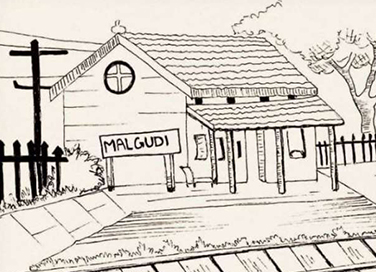 Have you read Malgudi Days?
- May 5, 2020
---
Written by the legendary author R.K. Narayan, Malgudi Days is one book every Indian kid should read. Set in the fictional town of Malgudi, this book consists of 32 short stories that paint a beautiful picture of small town India in the '60s and '70s.  Here are the top three reasons why Malgudi Days is a must-read for kids THE WRITING STYLE: R.K. Narayan is known for his graceful and elegant writing style. His ability to juxtapose fiction with reality was truly commendable. He doesn't indulge in unnecessary prose, and is able to paint vivid pictures with his words. The language he uses is simple and staright-forward, making it very accessible for kids. THE PLOTLINES The set up of every story is so simple yet poignant that kids easily connect with it. Be it the story of the fake astrologer who manages to loot people by his wit, or the story of the blind man and his dog where money turns the blind man greedy, every story in the book has layers of moral and values hidden in it....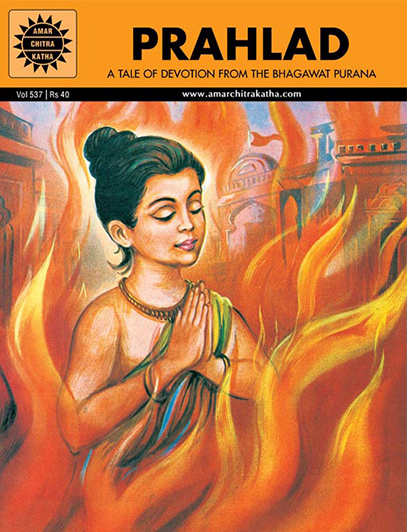 Comic of The Month
Prahlad
Prahlad drove his monstrous father to a murderous rage. He insisted on praising Lord Vishnu who was considered a sworn enemy by his father Hiranyakashipu. When he tried to punish his disobedient son, Hiranyakashipu's potent poisons turned to nectar while his lethal weapons fell harmlessly away. In this tale of bloodthirsty revenge, Prahlad's only defence is his devotion which dramatically puts an end to all evil.
20 Minute Read