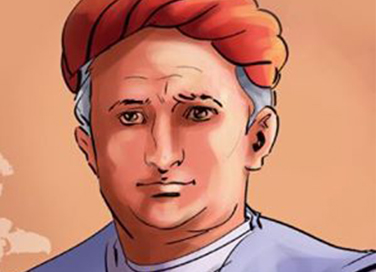 Who was Bankim Chandra Chattopadhyay?
- April 8, 2020
---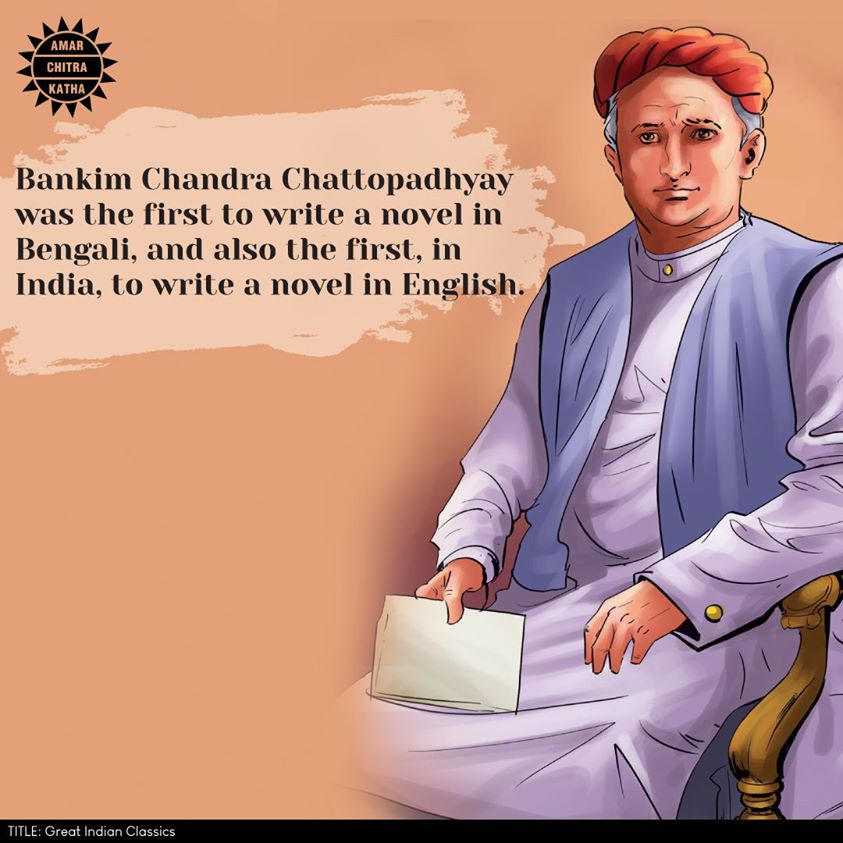 Bankim Chandra Chattopadhyay occupies an unchallenged position as one of India's foremost literary figures. He was the first author to write a Bengali novel and a novel in English. His works include Devi Choudhurani, Durgeshnandini, Mrinalini, Anandamath, Raj Singh and Kapala Kundala.
Bankim Chandra's characters are diverse and his plots complex. Two or three story arcs run simultaneously in his novels. Bankim Chandra was able to infuse into his work not only the patriotic or the romantic aspect of his characters but also the historical and social conditions of the time. As such, his canvas was large and his strokes bold. Bankim Chandra's stories deserve mention and praise because of the chord they struck within each reader.
Anandamath, which was published in 1882, was banned by the British government because it became synonymous with the Indian struggle for independence. Vande Mataram, a clarion call for generations of Indian freedom fighters, was first featured in the novel and later made the National Song of India.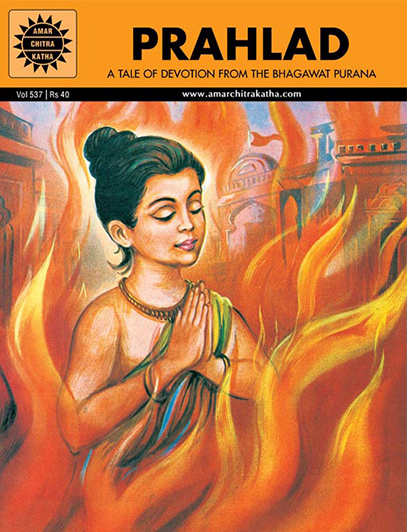 Comic of The Month
Prahlad
Prahlad drove his monstrous father to a murderous rage. He insisted on praising Lord Vishnu who was considered a sworn enemy by his father Hiranyakashipu. When he tried to punish his disobedient son, Hiranyakashipu's potent poisons turned to nectar while his lethal weapons fell harmlessly away. In this tale of bloodthirsty revenge, Prahlad's only defence is his devotion which dramatically puts an end to all evil.
20 Minute Read