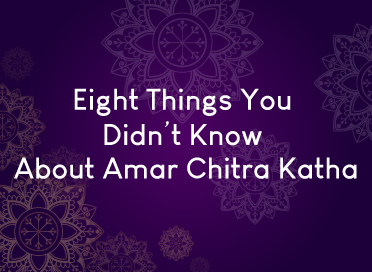 8 Things You Didn't Know About ACK
- July 16, 2020
---
Amar Chitra Katha has been India's beloved comic for more than five decades. Here are some interesting facts about Amar Chitra Katha you would be thrilled to hear. How many did you know?
#1 Amar Chitra Katha now has an app!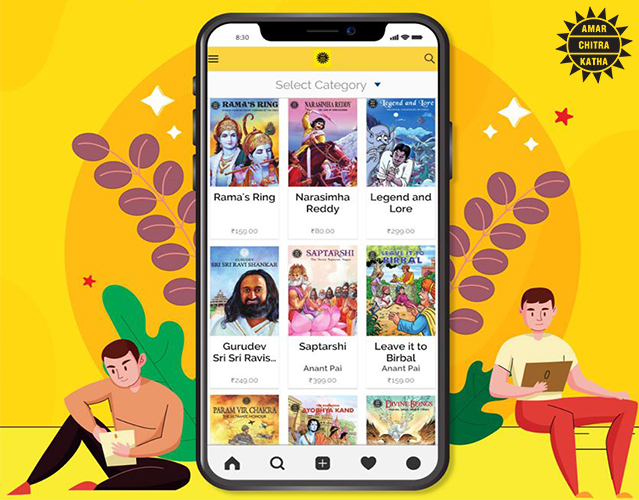 When Amar Chitra Katha started, the comics were put together by hand, from colouring to the text. 53 years later, Amar Chitra Katha has its own app, with 300+ titles and over half a million subscribers!
#2 Nobody fact-checks like Amar Chitra Katha!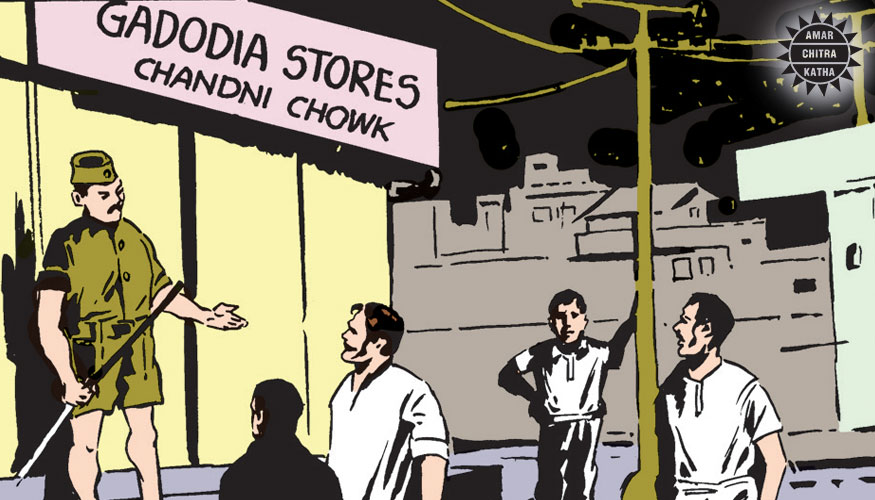 Did you know that Amar Chitra Katha's fact-checking is so good that in our Chandra Shekhar Azad comic, the writers at the time actually tracked down the actual name of a shop he once stopped at?
#3 Amar Chitra Katha is on Alexa!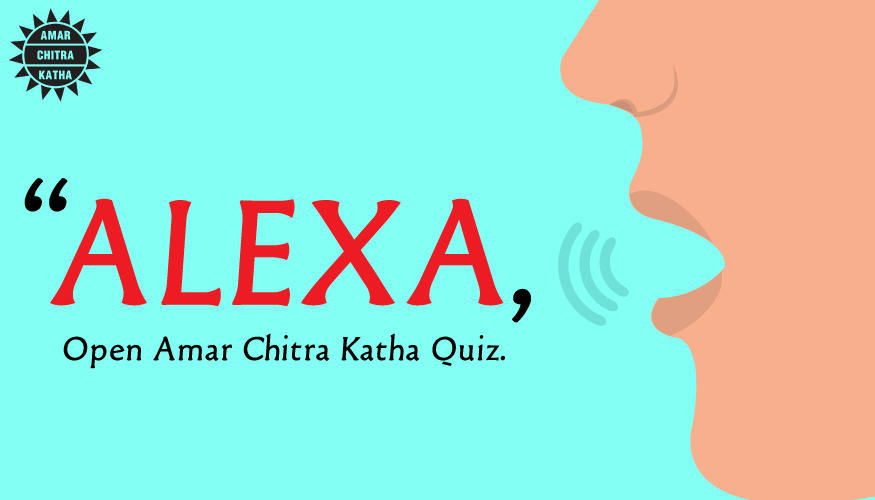 The ACK Quiz skill is one of the most played properties on Amazon's Alexa. Have you tried it yet? Psst, it works on your Amazon Fire Stick-enabled TV as well.
#4 Amar Chitra Katha's first title has been reprinted more times than you can count!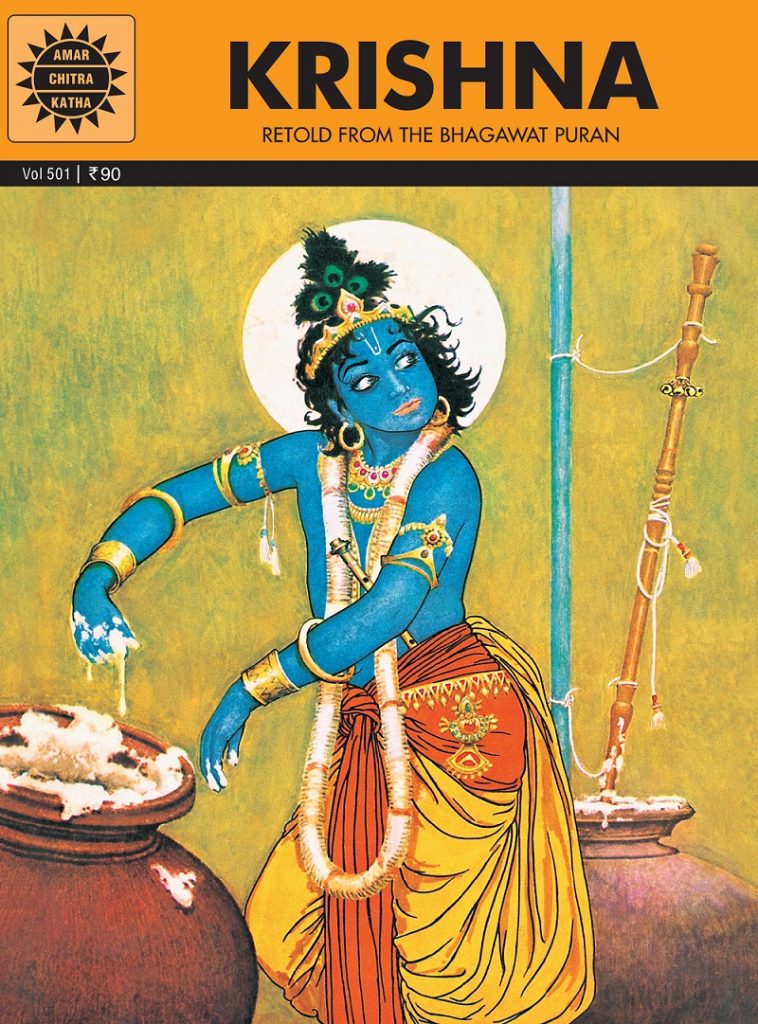 The first-ever title of Amar Chitra Katha, 'Krishna' has been reprinted over 200 times. That's a lot of reprints. The crazy thing is it's still as popular today as it was when it was first published.
#5 Amar Chitra Katha's Mahabharata series was illustrated by single artist!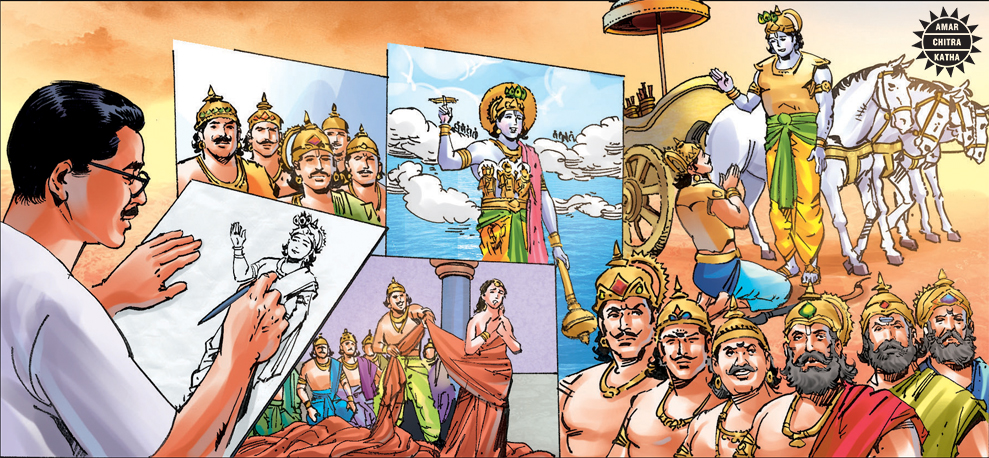 Did you know that the three-volume set of Mahabharata by Amar Chitra Katha is 1340 pages long? While its various chapters were written by many writers, it was entirely illustrated by the veteran artist Dilip Kadam single-handedly? That's what we call Maha-ART-ata!
#6 Amar Chitra Katha has been published in over 20 languages!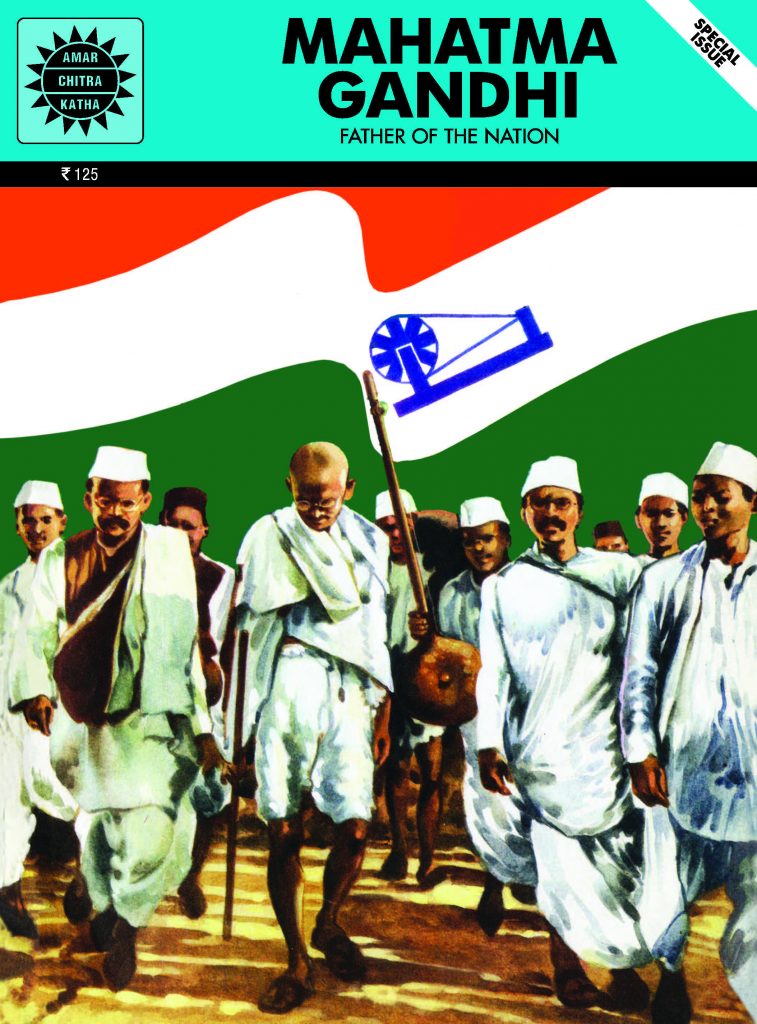 The Amar Chitra Katha title, Mahatma Gandhi, alone has been translated into over 20 Indian and international languages including Mandarin, French, Portuguese and Taiwanese.
#7 Amar Chitra Katha's art is all about the details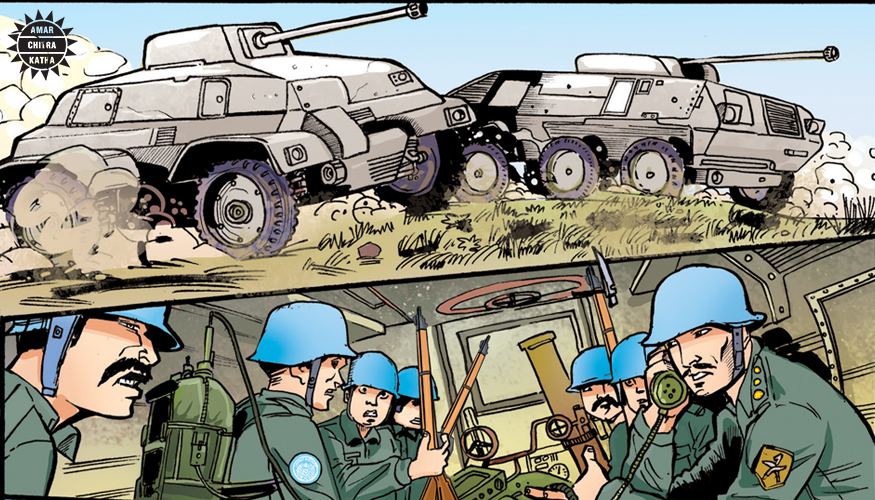 Even when it comes to art, Amar Chitra Katha's research is insanely detailed. For example, if you pick up Param Vir Chakra, you will see the weaponry, the uniforms and the helmets change as time progresses in the comic? The title took twice as much time to create because of the minute details the editorial had to look into, including the change in helmets between wars, the correct tank used in a particular war, or the exact mine detector used in a particular confrontation.
#8 Amar Chitra Katha makes Indian Railways look good!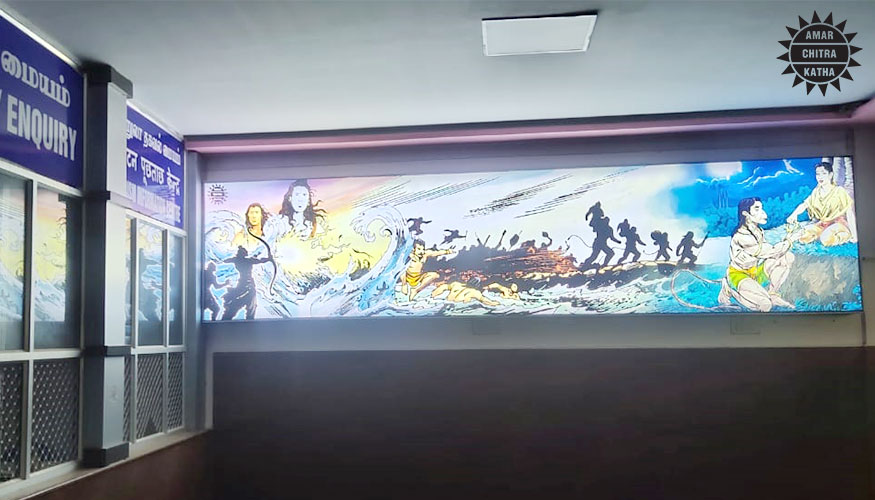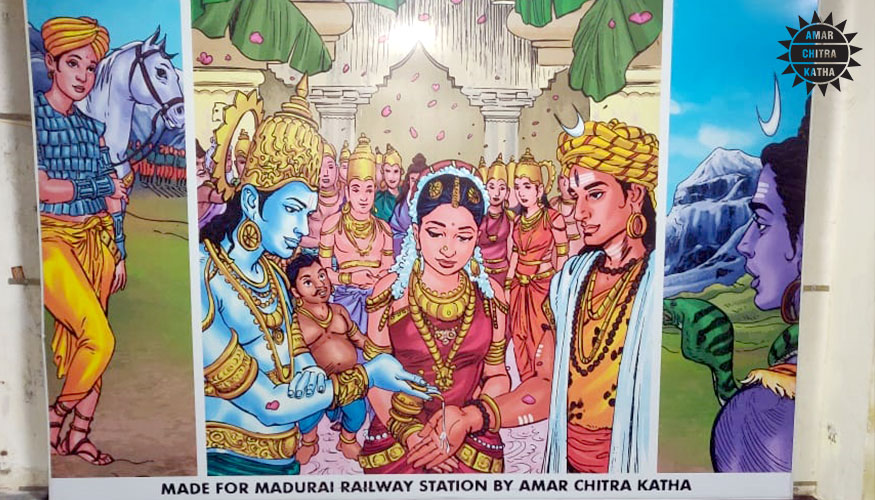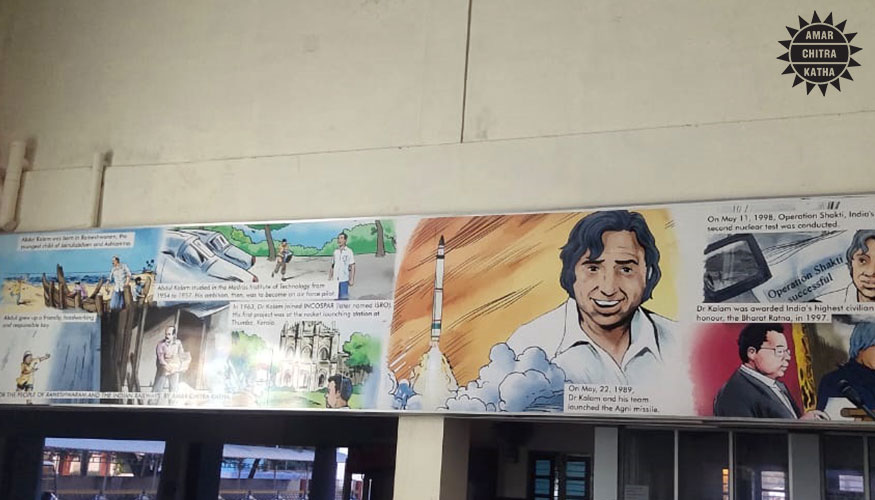 There is a large mural from A.P.J. Abdul Kalam and Valmiki's Ramayana at the Rameshwaram railway station. There is also a mind-blowing piece of art done of the celestial wedding of Meenakshi and Sundara Pandian from Shakti at the Madurai Junction station.
Read Amar Chitra Katha's best-selling titles on the ACK Comics app, and on major e-tail platforms like Amazon, Flipkart and others.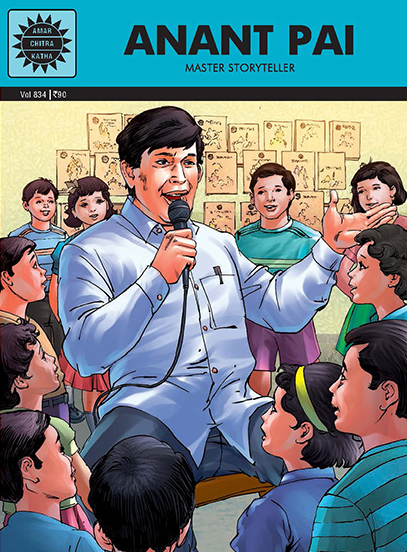 Comic of The Month
Anant Pai
Anant Pai strode the Indian comics industry like a colossus. Using the comics format he told stories from mythology, history and literature to generations of children. Uncle Pai, as he was known, wanted Indian children to be familiar with their heritage. A chemical engineer by profession, Anant Pai gave up his job to follow his dream, a dream that led to the creation of Amar Chitra Katha and Tinkle. Read the story of the man who left behind a legacy of learning and laughter.
20 Minute Read