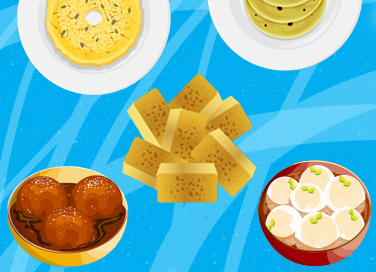 Stories of Sweets of India
- June 11, 2021
---
Premium
By Srinidhi Murthy  
In India, sweets are a vital part of social, religious and cultural gatherings as well as celebrations. Some of the sweets have some interesting origin stories associated with them. Here is a list of some popular Indian sweets and legends behind them.
Mysore Pak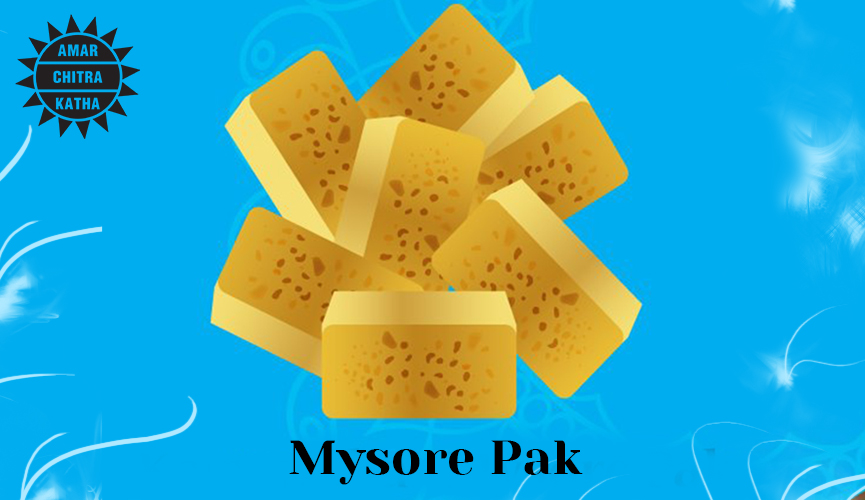 As the name suggests, this Indian sweet originated in the city of Mysore, Karnataka. The story of the invention of this dish occurred during the reign of Mysore King Krishnaraja Wodeyar. One day, the royal chef Kakasura Madappa realized that he had not made any sweets for the king and the time was running out since the king would arrive at any moment to have his lunch. The desperate chef made a sweet by adding gram flour, ghee and sugar. The king loved the sweet and enquired about the name of the sweet. Kakasura named it Mysore Pak as Paka means concoction.
To receive more such stories in your Inbox & WhatsApp, Please share your Email and Mobile number.
Rasgulla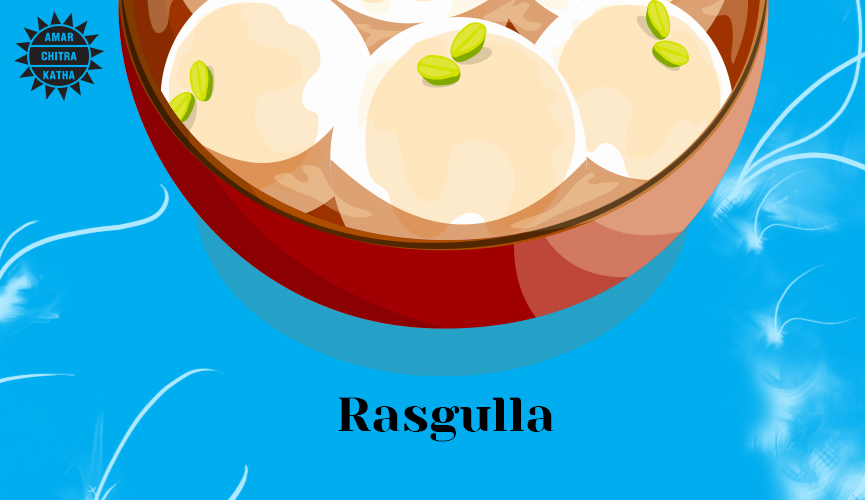 The legend goes like this: When Lord Jagannath was going for Rath Yatra, Lakshmi was upset that he didn't ask her to accompany him. Lord Jagannath offered her Rasgulla to pacify her. Hence on the ninth day of Rath Yatra, Rasgulla is offered to Goddess Lakshmi as tradition. After she savoured this desert, the three deities Jagannath, Balaram, Subhadra entered the temple.
Shahi Tukda
Shahi Tukda is a dessert that is said to have its origin during the Mughal period. It is said to be inspired by an Egyptian dessert named Um Ali. As per a legend, a king and his troupe went for a hunt and stopped at the Nile river to have some refreshments. The villagers were excited about hearing this and decided to arrange a chef to cook a delicious meal for the king. As they lacked resources, the village cook took some stale bread, dipped them in a rich gravy, and made a dessert using nuts, sugar, cream, and milk. Here, it came to be known as Shahi Tukda, meaning 'the royal piece'. It was said to be a favourite of the Mughal emperors, who used to break their Ramzan fasts with the dessert.
Gulab Jamun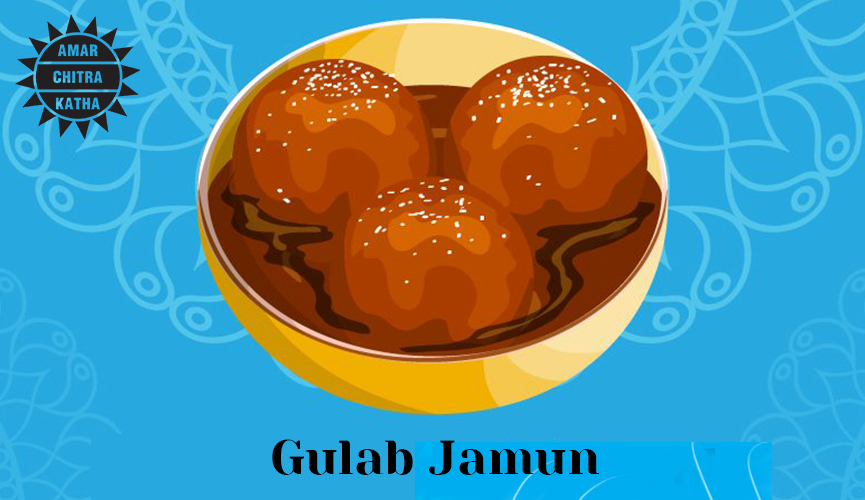 Gulab Jamun is one of the most popular and loved dishes in India. Though it is believed that the sweet originated in India, it actually has its roots in Persia. The word 'Gulab' was derived from a Persian word that meant 'flower'. Gulab Jamun was first introduced during the Mughal period and was inspired by the Persian dish Bamieh and Turkish sweet Tulumba.
Puran Poli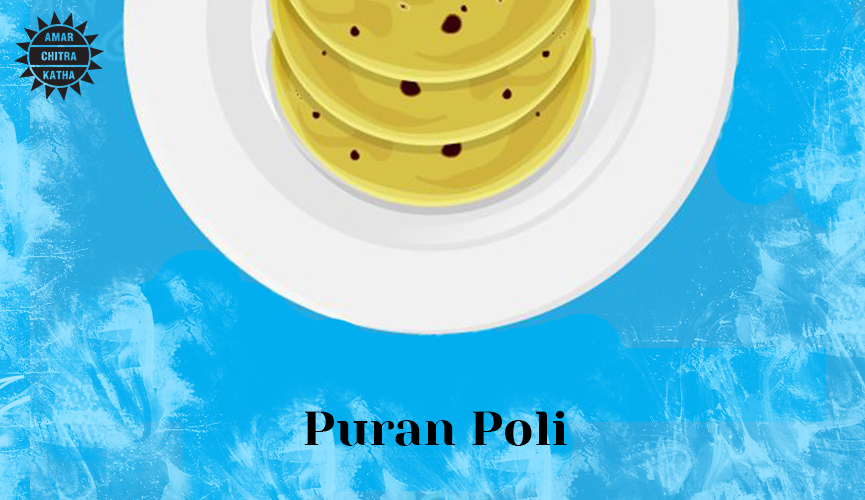 Puran Poli has its origins in the south of India. The recipe of Puran Poli is mentioned in the 14th century Telugu Encyclopedia composed by Allasani Peddana named Manucharitra. Different names were in use to refer to Puran Poli in different states. It is known as Holige or Obbattu in Karnataka, Uppitu in Tamilnadu and Kerala, Bobbattu or Baksham in Andhra Pradesh and Puran Poli in Maharashtra.
Agra Ka Petha
Agra is famous for its delicious Petha. These Pethas known as Agra Ka Petha originated in the royal kitchen of the Mughal Empire. The dish was made to please Emperor Shah Jahan, who wanted a sweet white in color. It is said that five hundred chefs were appointed to prepare the Petha as per the emperor's commands. Also, it is believed that Petha was prepared to provide refreshments for the twenty-one thousand workers who were working on the Taj Mahal.
Ghevar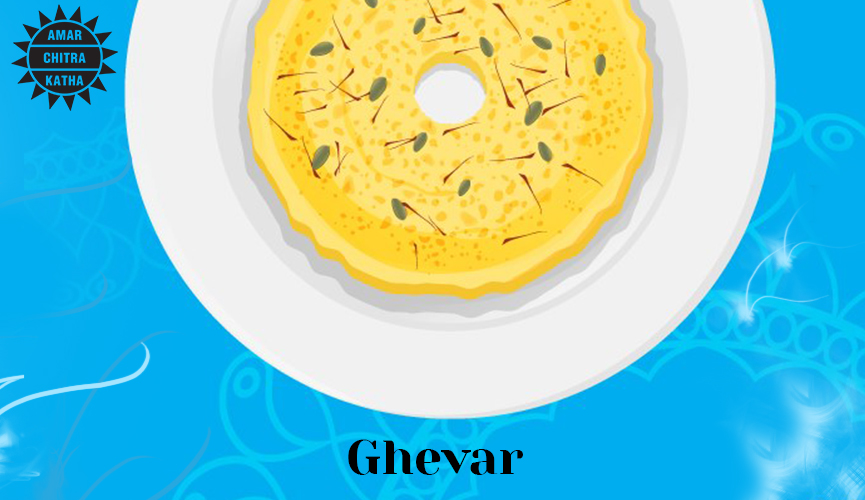 Ghevar is a disc-shaped sweet made with wheat flour and fully soaked in sugar syrup. Ghevar was traditionally prepared during the Rajasthani festival of Teej. According to Ayurveda, the months of July and August are predominated by Vata and Pitta disorders respectively, leading to ailments causing dryness, acidity, restlessness, and mood swings. Ghevar has Vata and Pitta calming properties due to its ghee content and also has a calming effect on both mind and body. It is specially prepared during the months of July and August in Rajasthan and also for the festive occasion of Raksha Bandhan and Teej.
To receive more such stories in your Inbox & WhatsApp, Please share your Email and Mobile number.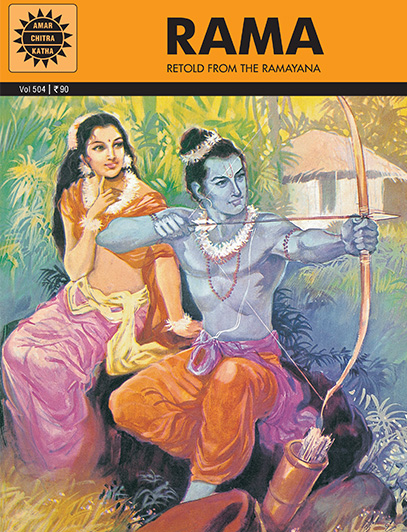 Comic of The Month
Rama
Rama was happy living in the forest with his wife and brother. Palace intrigue may have forced his exile, but the next fourteen years promised to be quite pleasant. Suddenly, this idyllic life was thrown into turmoil. His beloved wife Sita was kidnapped! With unmatched skill as a warrior, Rama destroyed the ten-headed Ravana and along the way, he won a host of very grateful friends.
20 Minute Read