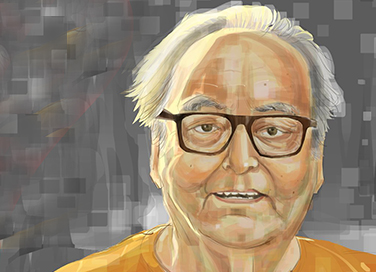 Soumitra Chatterjee (1935 – 2020)
- November 23, 2020
---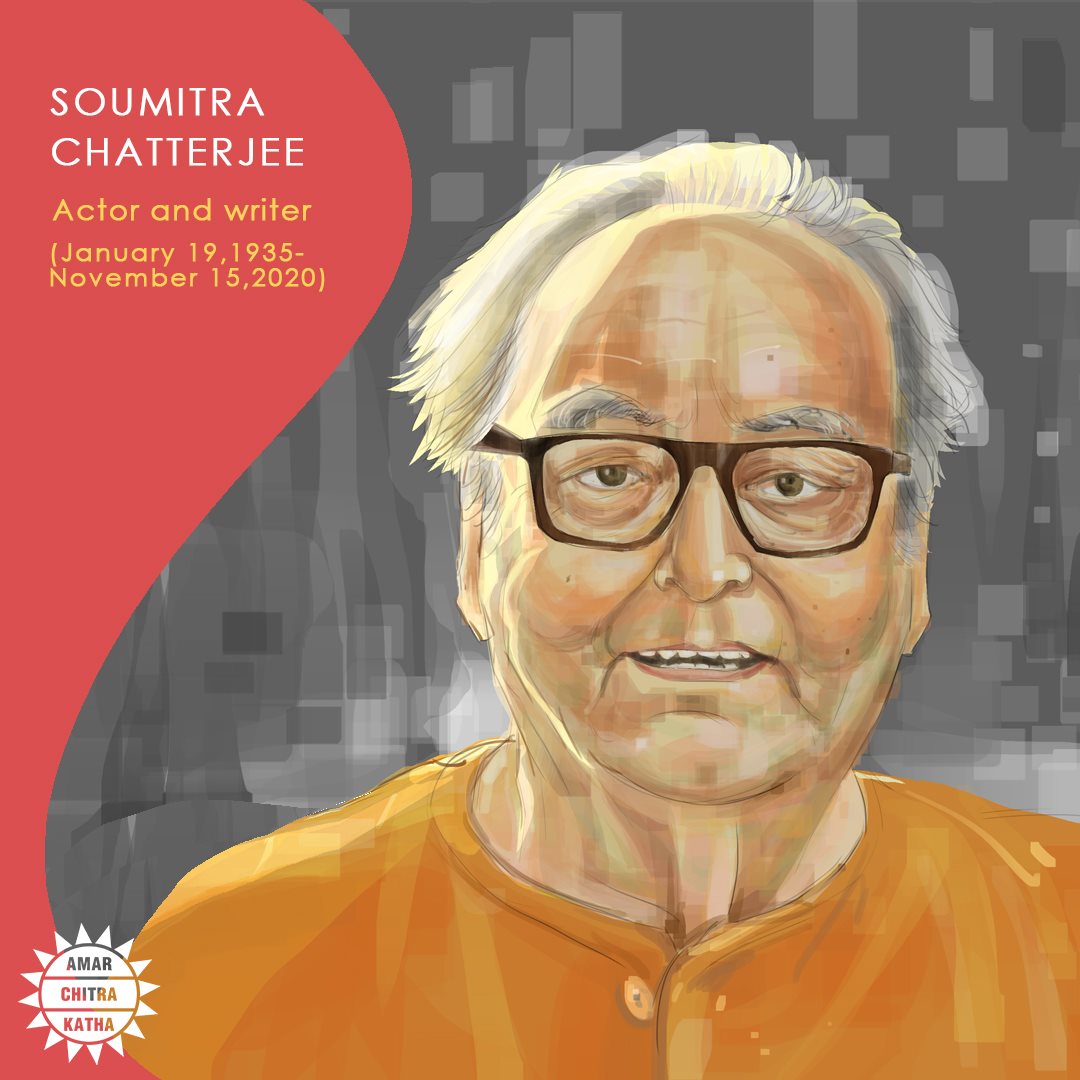 Veteran actor Soumitra Chatterjee passed away on November 15th, 2020. He was a proficient director, playwright, and poet too. Chatterjee performed in more than 300 movies and was a frequent collaborator with legendary Oscar-winning director, Satyajit Ray, transforming the face of Indian cinema with their phenomenal work. Chatterjee had starred in 14 of Ray's films, with many receiving critical acclaim and awards.
After Ray's demise in 1992, Chatterjee was beside himself as was evident from an interview he did.
"Not a day passed when I do not think of Ray or discuss him or miss him. He is a constant presence in my life, if not for anything else but for the inspiration I derive when I think about him."
Chatterjee began his acting career, debuting in Ray's third movie in the Apu Trilogy, Apur Sansar. Since then, he seamlessly transformed himself into the various characters he played on screen, becoming almost unrecognisable in every role he did. In 1999, Chatterjee received the 'Officier des Arts et Metiers', the highest award for arts given by the French government then. He was awarded the Padma Bhushan in 2004 and the Dadasaheb Phalke Award in 2012, not to mention two National Film Awards and a Sangeet Natak Akademi Award among others.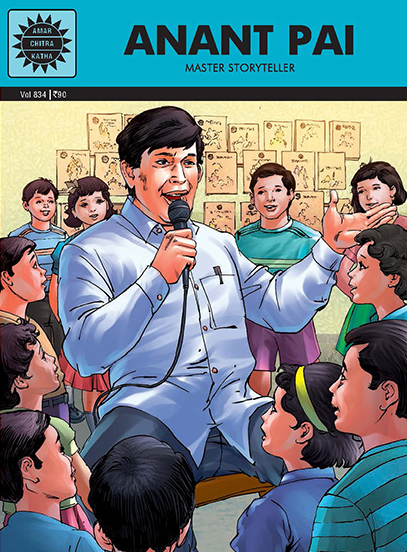 Comic of The Month
Anant Pai
Anant Pai strode the Indian comics industry like a colossus. Using the comics format he told stories from mythology, history and literature to generations of children. Uncle Pai, as he was known, wanted Indian children to be familiar with their heritage. A chemical engineer by profession, Anant Pai gave up his job to follow his dream, a dream that led to the creation of Amar Chitra Katha and Tinkle. Read the story of the man who left behind a legacy of learning and laughter.
20 Minute Read