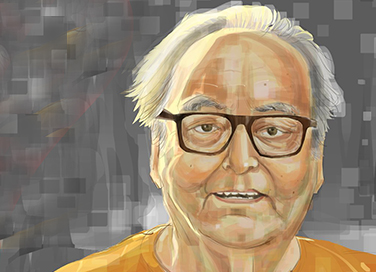 Soumitra Chatterjee (1935 – 2020)
- November 23, 2020
---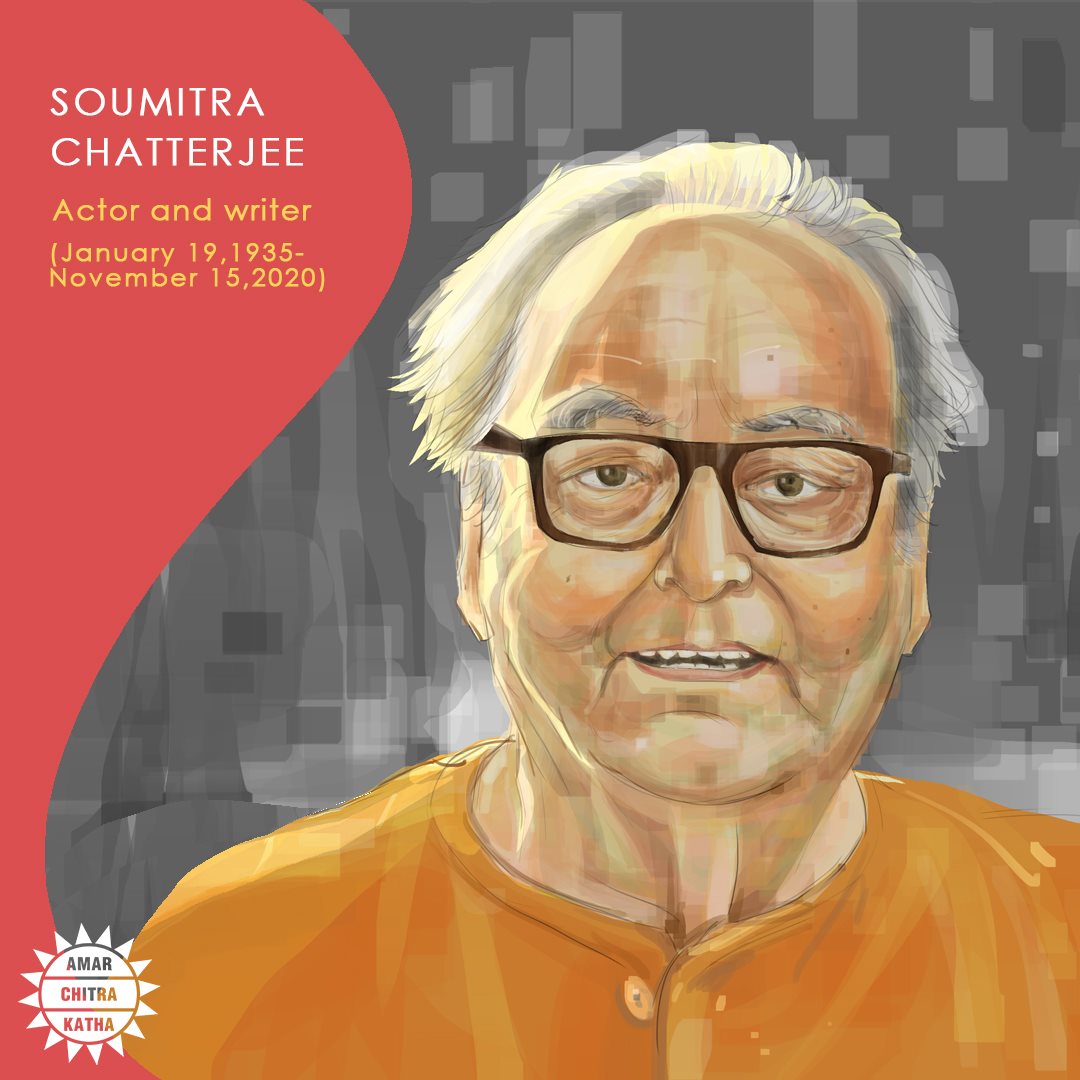 Veteran actor Soumitra Chatterjee passed away on November 15th, 2020. He was a proficient director, playwright, and poet too. Chatterjee performed in more than 300 movies and was a frequent collaborator with legendary Oscar-winning director, Satyajit Ray, transforming the face of Indian cinema with their phenomenal work. Chatterjee had starred in 14 of Ray's films, with many receiving critical acclaim and awards.
After Ray's demise in 1992, Chatterjee was beside himself as was evident from an interview he did.
"Not a day passed when I do not think of Ray or discuss him or miss him. He is a constant presence in my life, if not for anything else but for the inspiration I derive when I think about him."
Chatterjee began his acting career, debuting in Ray's third movie in the Apu Trilogy, Apur Sansar. Since then, he seamlessly transformed himself into the various characters he played on screen, becoming almost unrecognisable in every role he did. In 1999, Chatterjee received the 'Officier des Arts et Metiers', the highest award for arts given by the French government then. He was awarded the Padma Bhushan in 2004 and the Dadasaheb Phalke Award in 2012, not to mention two National Film Awards and a Sangeet Natak Akademi Award among others.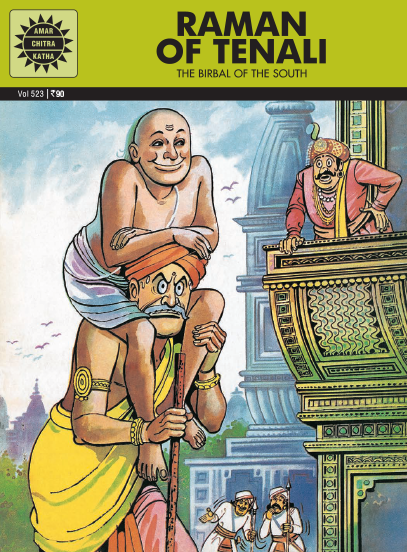 Comic of The Month
Raman of Tenali
Called the Birbal of the South, Tenali Raman was one of the brightest minds at the court of the Vijayanagara king, Krishnadeva Raya. This amazing read tells us how the emperor and the quickwitted Raman first met, and how Tenali came to hold one of the highest offices in the kingdom.
20 Minute Read