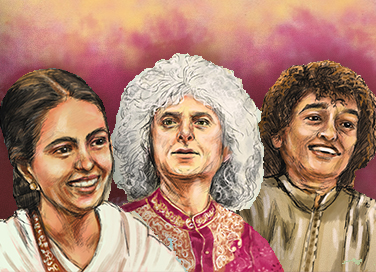 Indian Musicians of the 20th Century
- September 5, 2022
---
By Srinidhi Murthy
Indian musicians throughout history have reached great heights and gained global accolades with their talent and dedication. Here are the stories of some such musicians of the 20th century, who have made outstanding contributions to the field of music. 
Annapurna Devi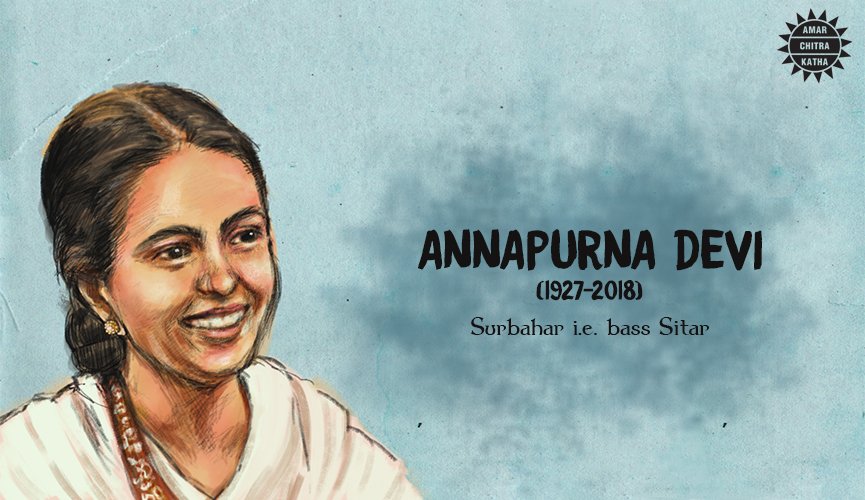 Annapurna Devi was born as Roshanara Khan on 15 April, 1927, at Maihar (in present-day Madhya Pradesh), a princely state of British India. Her father, Alauddin Khan, was a royal court musician at the court of Maharaja Brijnath Singh, who named the newborn girl 'Annapurna'. Annapurna's musical talent was spotted by her father when she corrected her elder brother, Ustad Ali Akbar Khan, during his sarod practice. She was initially trained in sitar and vocals by her father and she then switched to surbahar i.e. the bass sitar. Soon, she became an accomplished surbahar player and started guiding her father's students including sarodist Ustad Bahadur Khan and sitarist Pandit Nikhil Banerjee. Annapurna Devi married Pandit Ravi Shankar, the renowned sitarist in 1941, and the couple had a son, Shubhendra Shankar. Annapurna Devi was one of the first female music instructors or gurus in modern times. The musician trained her son in sitar and guided other famous musicians such as flautist Hariprasad Chaurasia and sarodist Pandit Basant Kabra. In 1977, she received Padma Bhushan, the nation's third highest civilian honour, and was the only surbahar player to be honoured with the Sangeet Natak Akademi Award, the highest Indian honour in performing arts. Annapurna Devi died at the age of 91, on 13 October, 2018, in Mumbai.
To receive more such stories in your Inbox & WhatsApp, Please share your Email and Mobile number.
Hariprasad Chaurasia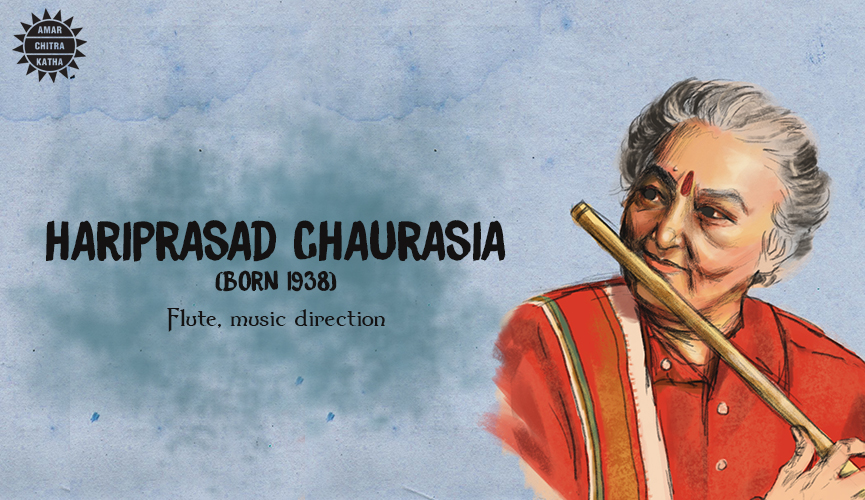 Hariprasad Chaurasia was born on 1 July, 1938, in Allahabad (officially known as Prayagraj now), British India. Chaurasia lost his mother at a young age and was raised by his father, who was a wrestler. Hariprasad learned his early music lessons discreetly in his friend's house as his father wanted him to become a wrestler. Hariprasad later credited his father's wrestling training for his ability to play the flute even after getting older. During his teenage years, he was trained by Pandit Bholanath, a noted flautist from Varanasi, for eight years. His music career started in 1957 when he joined All India Radio, Cuttack, Odisha, as a composer and performer. During this time, he was trained and guided by surbahar player, Annapurna Devi. Chaurasia also collaborated with santoor player, Shivkumar Sharma, under the name 'Shiv-Hari' and composed music for Hindi films. In 1967, he collaborated with legendary rock and roll band, The Beatles, and released a single named 'The Inner Light' in a Beatles album. His collaborations with musicians such as John McLaughlin and Jan Garbarek made him popular in the western world. Pandit Hariprasad Chaurasia has received numerous honours including the Padma Bhushan in 1992 and Padma Vibhushan in 2000, among others. 
Shivkumar Sharma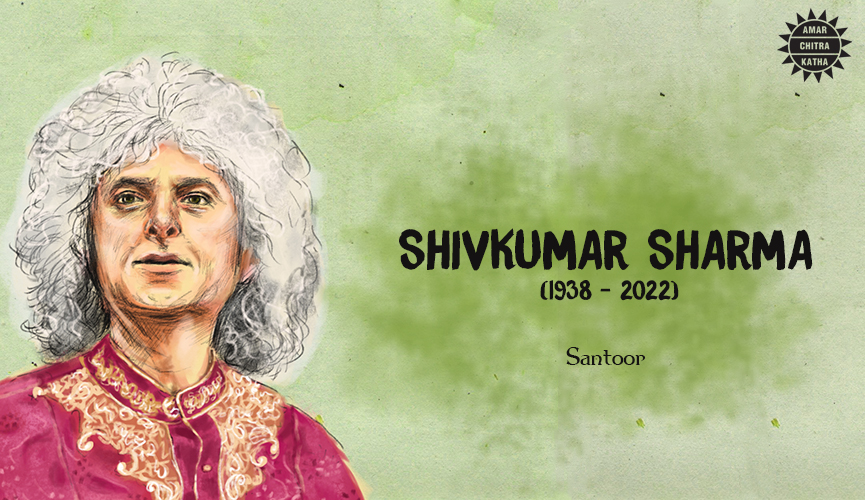 Born on 13 January, 1938, in Jammu, Shivkumar Sharma was an Indian santoor player. He is known for popularising the santoor, the 100-stringed folk instrument from Jammu and Kashmir, across the globe and elevating its status in Indian classical music. Sharma was trained by his father, who worked as a music supervisor at Radio Kashmir in Jammu, from the age of five. He started learning santoor from the age of thirteen. In 1955, at the age of seventeen, Sharma gave his first public performance in Mumbai. He went on to record his first solo album in 1960. He collaborated with flautist Hariprasad Chaurasia, under the name 'Shiv-Hari' and composed music for many Hindi films. He also collaborated with tabla player Zakir Hussain and guitarist Brij Bhushan Kabra, to produce music albums. His collaboration with Brij Bhushan Kabra for an album named 'The Call of the Valley' became one of the greatest hits of Indian classical music. The santoor virtuoso was the recipient of many prestigious awards, including the Sangeet Natak Akademi Award in 1986, the Padma Shri and the Padma Vibhushan in 1991 and 2001 respectively. Shivkumar Sharma died at the age of 84, on 10 May, 2022.
N. Rajam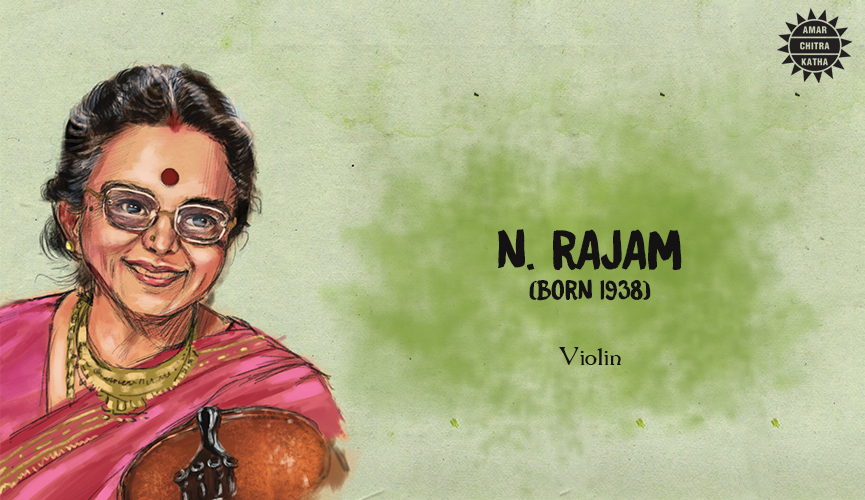 N. Rajam, an acclaimed Indian violinist, was born in Chennai in 1938. She initially received training in Carnatic music from her father, Vidwan A. Narayana Iyer and her brother, violinist T.N. Krishnan, who was a recipient of both Padma Shri and Padma Bhushan. Rajam also trained under Carnatic vocalists Musiri Subramania Iyer and Omkarnath Thakur. She started her career as a Hindustani classical violinist at the age of 15. Rajam is credited for introducing the style of Gayaki Ang, a technique of violin playing that captures the intricacies of vocal music. She has performed in various concerts, in India and across the globe. For nearly 40 years, Rajam was a professor of music at Banaras Hindu University (BHU) and she eventually became the dean of the Faculty of Performing Arts at the University. The violinist has played an active role in promoting classical music in Varanasi through the Pandit Omkarnath Music Foundation, of which she is the Founder-Chairman. She has been awarded prestigious accolades including the Sangeet Natak Akademi Award, the Padma Shri and the Padma Bhushan, for her contribution to music.
Zakir Hussain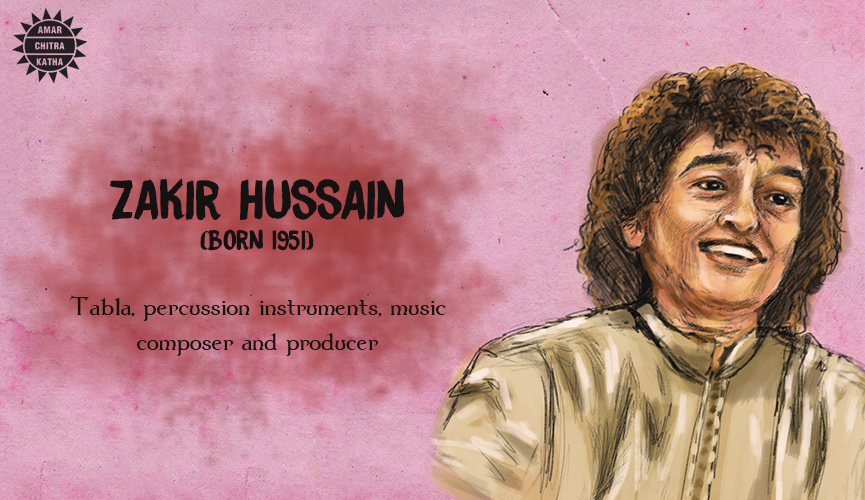 Zakir Hussain, an Indian tabla player and composer, is credited for bringing tabla to the world stage. He was born on 9 March, 1951, in Bombay (present-day Mumbai), Maharashtra. Hussain was naturally inclined towards tabla since his childhood, as his father, Ustad Allah Rakha, was a renowned tabla player. He also learnt to play the Mridangam, a classical percussion instrument, from his father, when he was just three years old. Hussain began to perform at concerts at the age of twelve. He graduated from St. Xavier's University in Mumbai and received a doctorate in Music from the University of Washington. Hussain has also collaborated with both Indian and western musicians such as John McLaughlin, Shivkumar Sharma, and Lakshminarayana Shankar, also known as L. Shankar, which has granted him fame and recognition across the globe. In 2016, he became the first Indian musician to be invited by the then-American President, Barack Obama, on International Jazz Day. He was honoured with the Sangeet Natak Akademi Award in 1990 and was the youngest percussionist to be awarded the Padma Shri and the Padma Bhushan, in 1988 and 2002, respectively. 
To receive more such stories in your Inbox & WhatsApp, Please share your Email and Mobile number.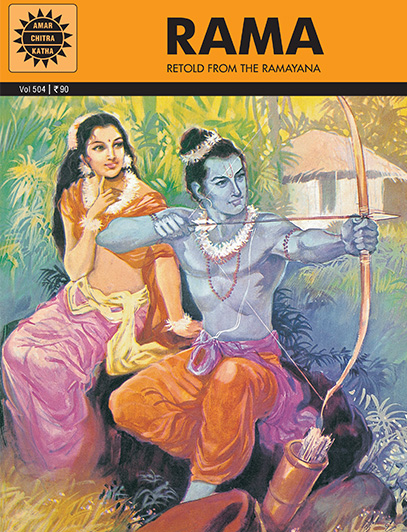 Comic of The Month
Rama
Rama was happy living in the forest with his wife and brother. Palace intrigue may have forced his exile, but the next fourteen years promised to be quite pleasant. Suddenly, this idyllic life was thrown into turmoil. His beloved wife Sita was kidnapped! With unmatched skill as a warrior, Rama destroyed the ten-headed Ravana and along the way, he won a host of very grateful friends.
20 Minute Read