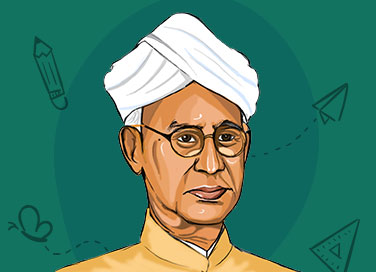 Dr. Sarvepalli Radhakrishnan (1888-1975)
- September 3, 2020
---
By Samyukhtha Sunil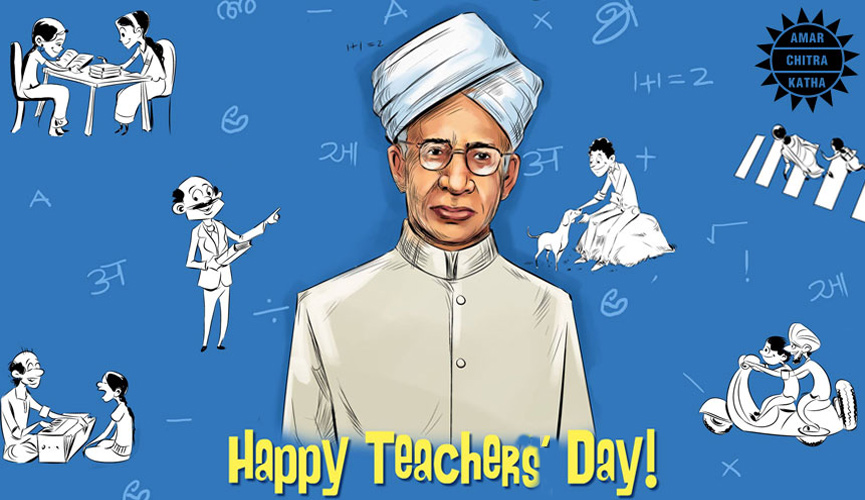 Over the years, Teachers' Day has become a symbol of appreciation and acknowledgement of educators across the country for the countless hours they put into guiding and moulding India's younger generations. This is why, on the eve of every Teachers' Day, the National Teachers Awards are given to the country's best teachers by the President of India. But did you know that Teachers' Day also marks the birthday of former Indian president Dr Sarvepalli Radhakrishnan, a philosopher, academician and educator par excellence? 
Dr Radhakrishnan's immense contribution to post-independent Indian society has been lauded by leaders across the globe. Dr Radhakrishnan was no ordinary guru. His clarity and creative methods of imparting knowledge brought him into the spotlight as a teacher extraordinaire. He was a popular philosopher, a scholar and an influential diplomat. Such was his vision and wisdom that he is considered to be one of the greatest thinkers of the 20th century.
Born on September 5th, 1888, to a poor Brahmin family in Tamil Nadu's Tiruttani village, Dr Radhakrishnan's parents decided to dedicate their meagre income to educate him. His dedication and passion towards learning were undeterred since childhood, but after he completed his secondary education, he was requested by his parents to discontinue his studies and assist them by working as a priest at the local temple. It was after a very long and arduous struggle that Dr Radhakrishnan was able to avail the luxury of higher education. A devoted student of philosophy, he began focusing on Hindu schools of thought, which he soon gained immense prowess over. He then expanded his area of interest to include Buddhist teachings and theories, and was soon studying the works of ancient and modern Western thinkers, from Plato to Karl Marx.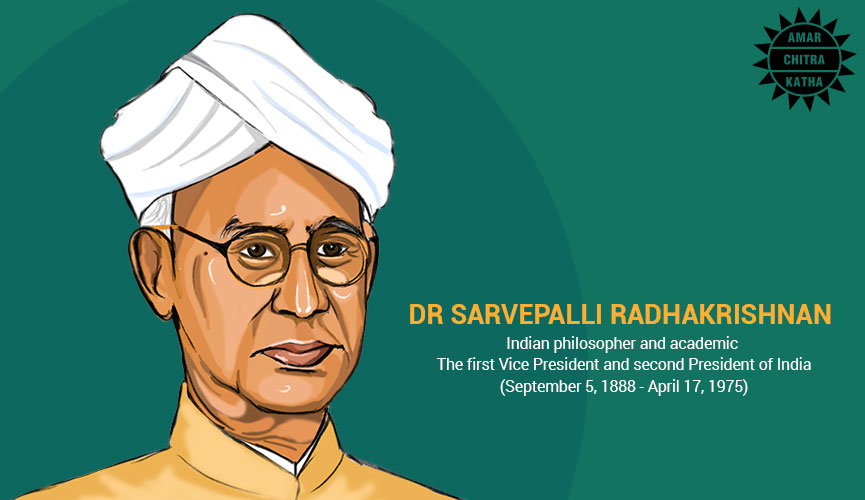 He was appointed as the key lecturer of philosophy in the University of Mysore in 1918 where his teachings became wildly popular for how precise and thought-provoking they were. It was during his tenure here that he wrote his best work, 'The Philosophies of Rabindranath Tagore'. He was invited to Oxford University in London in 1926, where he delivered his famous lecture on Hindu philosophy. His contribution towards the Indian freedom struggle was very unique, becoming a beacon of hope and an academic icon that the rest of the nation resonated with. Dr Radhakrishnan preferred the power of words to fight his battles, and used his lectures as a platform to highlight India's cause for freedom.         
He was appointed as the Vice-Chancellor of Andhra University in 1931, serving for five years. Here, his exemplary work played a huge role in restructuring the crumbling systems of the institutions. The changes he had brought about were so powerful that, by the end of his term, it became one of the most robust and well-known alma maters in the country. 
After India attained independence in 1947, Dr Radhakrishnan was assigned to chair the University Commission in 1948. His committee played a pivotal role in shaping an education system based on India's needs at the time. In 1949, he became the ambassador to the USSR in the middle of the Cold War. Through his peaceful diplomatic brokering, he successfully established a cordial relationship between India and the Soviet Union. Between 1952 and 1962, he served as the first vice president of the country, and in 1962, he was elevated to the highest office in the country, that of the President of India. 
He was a man of many accolades. Dr Radhakrishnan was awarded the Bharat Ratna in 1954. In addition to this, he was nominated a total of 16 times for the Nobel Prize in Literature and 11 times for the Nobel Peace Prize! 
Dr Radhakrishnan was also immensely loved by his students. When Dr Radhakrishnan was enroute to the railway station from Mysore University, his endearing students had arranged for a grand flower-decked carriage that they pulled up till his destination! Now that's a teacher-student bond like no other! 
After he became the President in 1962, Dr Radhakrishnan's students requested to observe his birthday as "Radhakrishnan Day", to which he responded by saying that he would like to collectively share this day with every teacher in the country for their commendable work and sacrifices. He regarded it to be a 'privilege' to celebrate this day as Teachers' Day and this is how the first Teachers' Day came to be celebrated.
Read one of Amar Chitra Katha's latest miniseries 'Inspiring Teachers' which has stories extracted from our iconic titles, compiled for readers who enjoy short reads. Now available exclusively on the ACK Comics app and Kindle.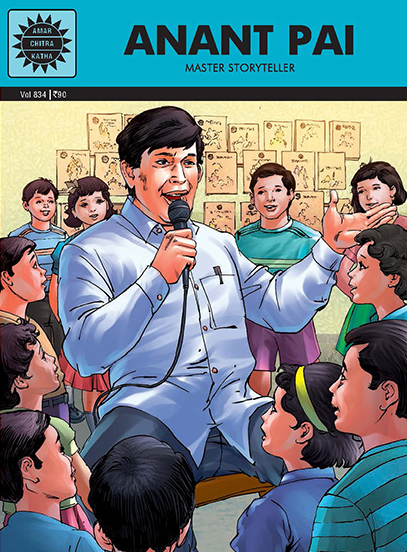 Comic of The Month
Anant Pai
Anant Pai strode the Indian comics industry like a colossus. Using the comics format he told stories from mythology, history and literature to generations of children. Uncle Pai, as he was known, wanted Indian children to be familiar with their heritage. A chemical engineer by profession, Anant Pai gave up his job to follow his dream, a dream that led to the creation of Amar Chitra Katha and Tinkle. Read the story of the man who left behind a legacy of learning and laughter.
20 Minute Read