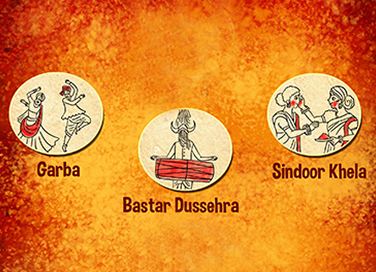 Different Celebrations of Vijayadashami
- October 8, 2021
---
People across India celebrate Vijayadashami or Dussehra as a day of triumph and victory in many different ways. Each state adds its own flavour to the festival making it a riot of vibrance and colour.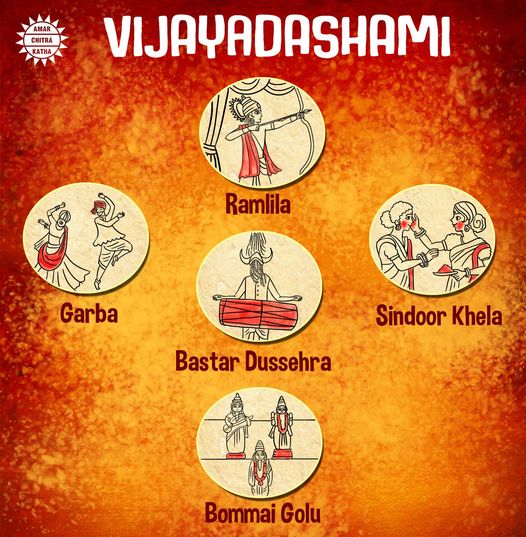 Ramlila
Across North India, the festival is celebrated with the Ramlila, an open-air theatre performance depicting various incidents from Lord Rama's life. The most dramatic part of this celebration is the setting of fire to the large effigies of Ravana to mark his defeat.
Sindoor Khela
The Bengali tradition of Sindoor Khela celebrates the fact that Durga is a married woman. After applying sindoor (vermillion) to the feet and forehead of the devi's idol, married women playfully smear sindoor on each other's faces.
Bommai Kolu
In various parts of South India, the household celebrations include showcasing dolls of gods, goddesses, humans and animals on an arrangement of an odd number of steps. In Tamil, this is called Bommai Kolu, which means Divine Presence. In Telugu, it is called Bommala Koluvu meaning Court of Toys and in Kannada, Bombe Habba means Doll Festival.
Garba
In Gujarat, a dance form known as Garba is performed during Navratri, where dancers move in circles, making circular movements with their hands and feet. This dance form worships the Goddess Durga.
Bastar Dussehra
Bastar Dussehra is celebrated in Chhattisgarh with great pomp for a whole of 75 days. Here, the festival is celebrated in honour of Goddess Danteshwari and has a focus on nature.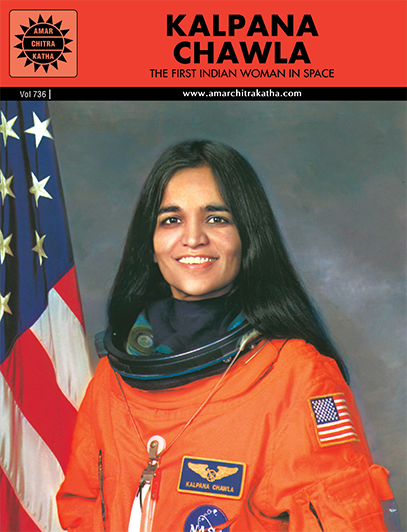 Comic of The Month
Kalpana Chawla
Unconventional clothes and bobbed hair were not the only indications of Kalpana's zest for life - this spirited young girl from Karnal wanted to fly! Her intelligence was multi-faceted, her talents varied and her interests inspiring. The path she charted from her traditional home in Haryana to NASA's elite band of astronauts is the stuff of legends.
20 Minute Read