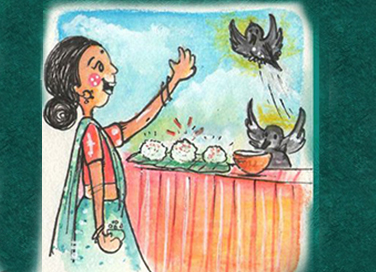 Why Crows Are Auspicious
- December 1, 2020
---
Once, a king named Marutta performed a ceremony to which he invited all the devas. Ravana heard about this ceremony and decided to attend it. Hearing that Ravana was on his way, the devas escaped immediately by assuming the forms of different birds.
Yama, the guardian of Pitruloka or the abode of the ancestors, had assumed the form of a crow to fly away. Then, he blessed all crows and declared that they will have the right to eat the rice that is offered to the pitrs or ancestors. This why, even today, people call out the crows to come and eat the rice that they offer to their ancestors.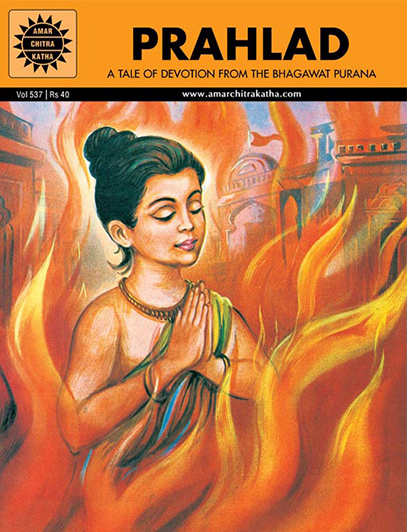 Comic of The Month
Prahlad
Prahlad drove his monstrous father to a murderous rage. He insisted on praising Lord Vishnu who was considered a sworn enemy by his father Hiranyakashipu. When he tried to punish his disobedient son, Hiranyakashipu's potent poisons turned to nectar while his lethal weapons fell harmlessly away. In this tale of bloodthirsty revenge, Prahlad's only defence is his devotion which dramatically puts an end to all evil.
20 Minute Read