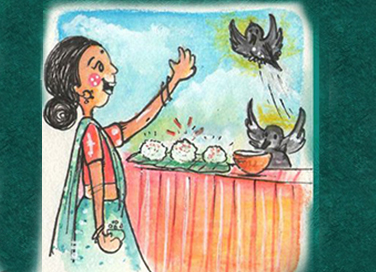 Why Crows Are Auspicious
- December 1, 2020
---
Once, a king named Marutta performed a ceremony to which he invited all the devas. Ravana heard about this ceremony and decided to attend it. Hearing that Ravana was on his way, the devas escaped immediately by assuming the forms of different birds.
Yama, the guardian of Pitruloka or the abode of the ancestors, had assumed the form of a crow to fly away. Then, he blessed all crows and declared that they will have the right to eat the rice that is offered to the pitrs or ancestors. This why, even today, people call out the crows to come and eat the rice that they offer to their ancestors.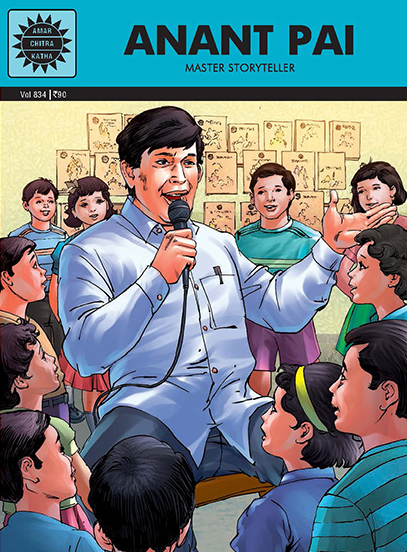 Comic of The Month
Anant Pai
Anant Pai strode the Indian comics industry like a colossus. Using the comics format he told stories from mythology, history and literature to generations of children. Uncle Pai, as he was known, wanted Indian children to be familiar with their heritage. A chemical engineer by profession, Anant Pai gave up his job to follow his dream, a dream that led to the creation of Amar Chitra Katha and Tinkle. Read the story of the man who left behind a legacy of learning and laughter.
20 Minute Read