Where Do The Gods Dwell?
- October 16, 2020
---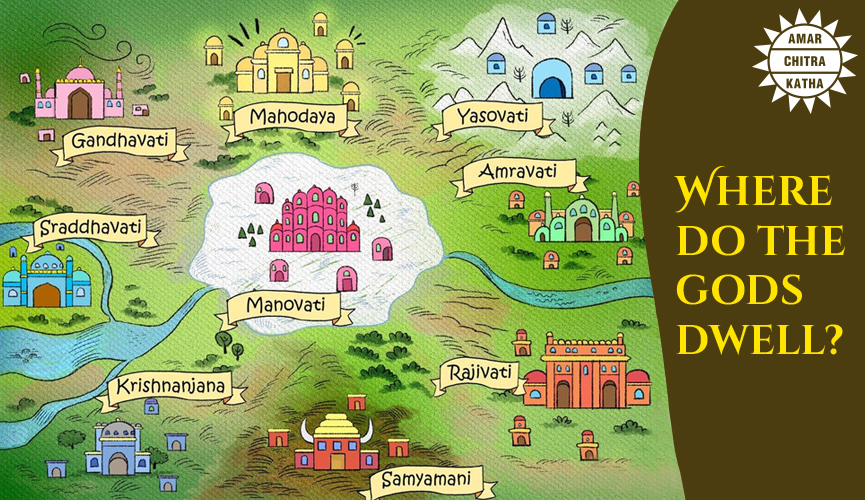 In the Puranas, there are different descriptions of where the gods live. According to the Devi Bhagavata, the mighty creator Brahma lives in Manovati on the mountain Mahameru surrounded by nine towns belonging to different gods which are as follows.
Indra, the god of heaven, lives in Amaravati.
Feared by many, the god of death, Yama, resides in Samyamani.
Krishnanjana is the home town of the goddess of deathly hidden realms and sorrows, Nirrti.
Shiva, the destroyer, dwells in Yasovati.
Sraddhavati belongs to Varuna, the ruler of the sky.
Agni, the god of fire, inhabits in Rajivati.
The god of the wind, Vayu, abides in the town of Gandhavati.
Mahodaya is the town of Kubera, the god of wealth.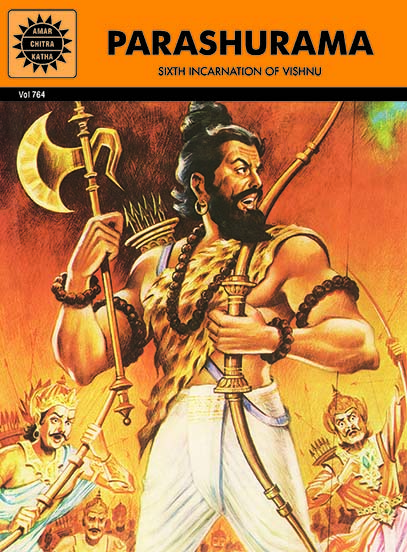 Comic of The Month
Parashurama
It was a time when the earth was ravaged with violence and bloodshed. The Kshatriya kings had forgotten their duty to rule with compassion. Instead, they subdued the people by unleashing a reign of brutal terror. At such a time the sixth incarnation of Vishnu was born. Parashurama, axe-wielding warrior-saint, strode across the age to destroy evil and liberate good.
20 Minute Read