Where Do The Gods Dwell?
- October 16, 2020
---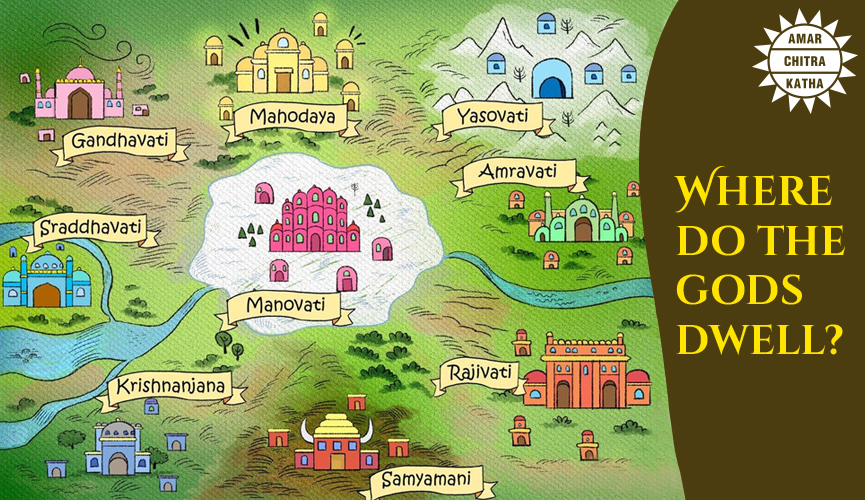 In the Puranas, there are different descriptions of where the gods live. According to the Devi Bhagavata, the mighty creator Brahma lives in Manovati on the mountain Mahameru surrounded by nine towns belonging to different gods which are as follows.
Indra, the god of heaven, lives in Amaravati.
Feared by many, the god of death, Yama, resides in Samyamani.
Krishnanjana is the home town of the goddess of deathly hidden realms and sorrows, Nirrti.
Shiva, the destroyer, dwells in Yasovati.
Sraddhavati belongs to Varuna, the ruler of the sky.
Agni, the god of fire, inhabits in Rajivati.
The god of the wind, Vayu, abides in the town of Gandhavati.
Mahodaya is the town of Kubera, the god of wealth.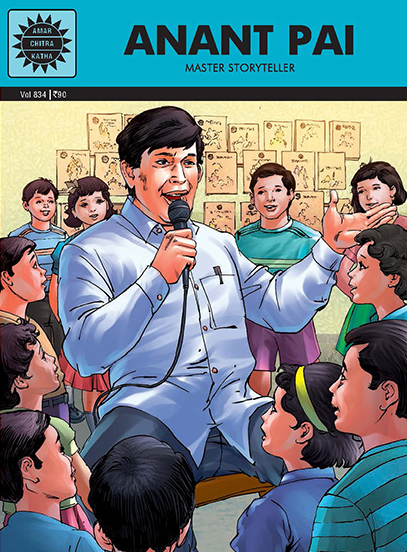 Comic of The Month
Anant Pai
Anant Pai strode the Indian comics industry like a colossus. Using the comics format he told stories from mythology, history and literature to generations of children. Uncle Pai, as he was known, wanted Indian children to be familiar with their heritage. A chemical engineer by profession, Anant Pai gave up his job to follow his dream, a dream that led to the creation of Amar Chitra Katha and Tinkle. Read the story of the man who left behind a legacy of learning and laughter.
20 Minute Read