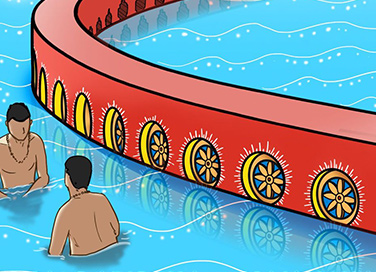 The Story of Naimisharanya
- August 31, 2020
---
It's believed that the ancient forest of Naimisharanya, in present-day Uttar Pradesh, was once the home of 88,000 rishis. They meditated together here, making it one of the holiest places in India.
The Chakratirtha in Naimisharanya is a circular pond filled with clear water. According to legend, an imminent Kaliyug made the rishis seek refuge in Brahma. Brahma let his chakra or wheel roll across the Earth and told the rishis to settle down at the place where it stopped. The wheel came to a halt at Chakratirtha, where water gushed out of the ground in full force. On Brahma's request, goddess Lalita Devi stopped the chakra and controlled the flow. This water formed a sacred pond.
Today, holy spots like the Dashashwamedha Ghat, Hanuman Garhi, Dadichi Kund, Pandav Kila, and Vyas Gaddi dot the Chakratirtha in Naimisharanya.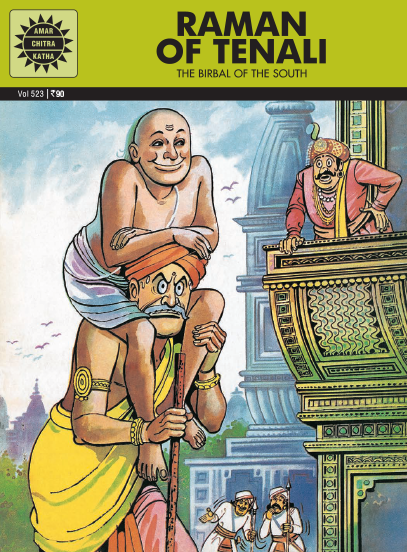 Comic of The Month
Raman of Tenali
Called the Birbal of the South, Tenali Raman was one of the brightest minds at the court of the Vijayanagara king, Krishnadeva Raya. This amazing read tells us how the emperor and the quickwitted Raman first met, and how Tenali came to hold one of the highest offices in the kingdom.
20 Minute Read