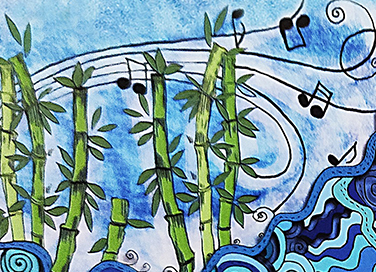 The Sailoda River
- March 1, 2020
---
The Sailoda River finds mention in both the great epics; the Ramayana and the Mahabharata.
In the Ramayana's Kishkindha Kand, when Sugreeva sends troops to the north in search of Sita, he informs them of the divine province of Uttara Kuru. This region was known for its beautiful mountains, two of them being Meru and Mandara. A graceful river, Sailoda, flows between them. Kichaka, a variety of bamboo, grows on the banks of this river.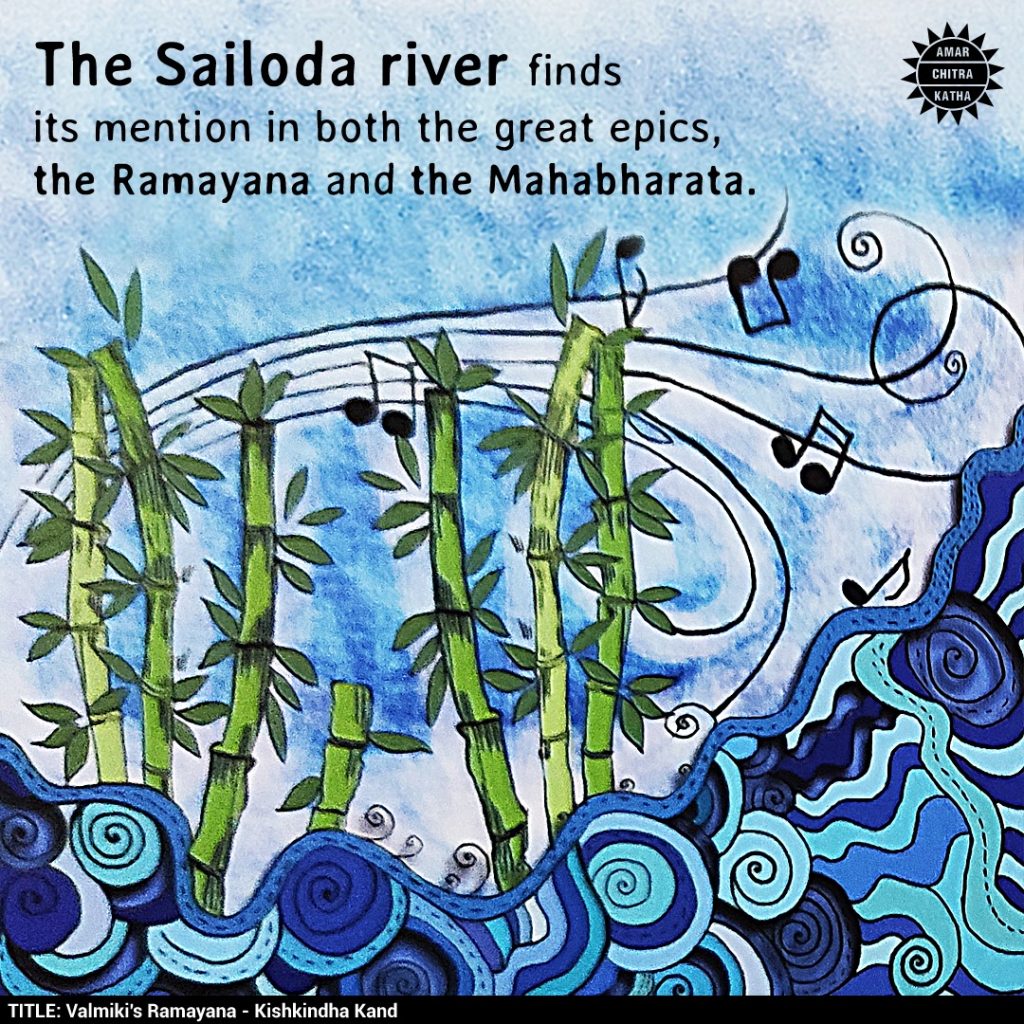 Kichaka bamboo is a special variety of the plant, used specifically to make transverse flutes in India. The diameter and wall thickness of each bamboo stick is analyzed to check if it produces a desired pitch and tone. The term 'kichaka' itself means 'whistling sound made as the wind passes through'. 
#LegendSays that this river was so difficult to cross, only 'siddhas' or truly accomplished souls could do so, that too with the help of the bamboos. 
Read Amar Chitra Katha's Kishkinda Kand
Illustration: Ritoparna Hazra
Script: Harini Srinivasan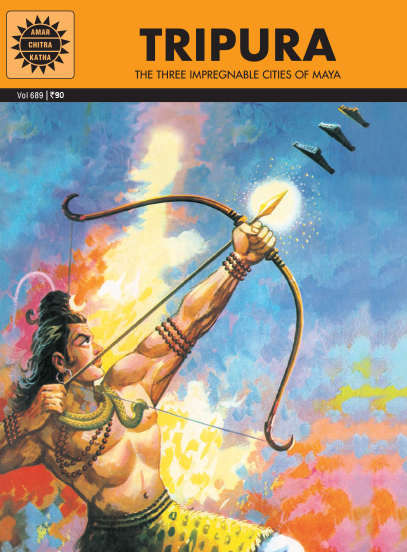 Comic of The Month
Tripura
Towards the end of November. India will celebrate the festival of Kartik Purnima. As per Hindu mythology, this festival celebrates the victory of Shiva over the three demon sons of Tarakasura and is celebrated as Deva-Deepawali or the Diwali of the Gods. Read the full story in our free comic of the month.
20 Minute Read