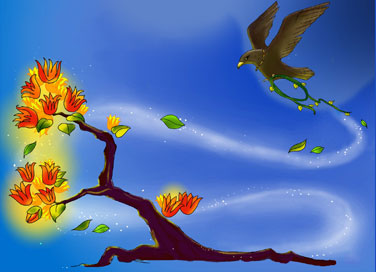 The Origin Of The Palasha Tree
- September 7, 2020
---
The palasha herb is very significant in Ayurveda, with many medicinal properties. In fact, it was considered very auspicious in ancient times, with a palasha twig being a part of the gurudakshina that a potential student would give to their teacher. There's a very interesting story around its origins.
One day, Indra, the king of the gods, felt very thirsty. The gods of his court asked the goddess Gayatri to go to the celestial mountain Mujavana, where the Soma creeper grew. She was told to bring this back for Indra, so he could have an uninterrupted supply of Soma.
Gayatri took the form of an eagle and flew to the mountain. The mountain was fiercely guarded by the sentries of the Moon. She swooped down and seized the creeper in her beak before the startled sentries could do anything. With her prize secure, she flew away, screeching triumphantly.
However, one of the sentries, Krishanu, did manage to let fly an arrow at the bird. The arrow missed Gayatri but struck the vine in her beak, causing one of the leaves to fall off. This leaf fell to the earth and grew into the Palasha tree.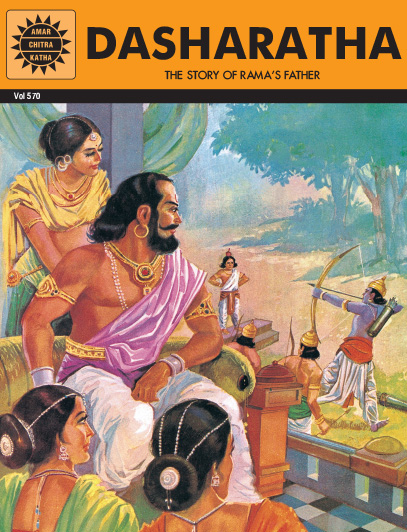 Comic of The Month
Dasharatha
Dasharatha, the prince of Ayodhya, was out hunting when he heard the sound of an elephant drinking water. Aiming his bow, the prince shot in the direction of the sound. Tragically, the arrow killed a youth who was filling water in a pitcher for his old and blind parents. The anguished father cursed Dasharatha that one day he would die grieving for his son. Dasharatha's son was the valiant and unparalleled, Rama.
20 Minute Read