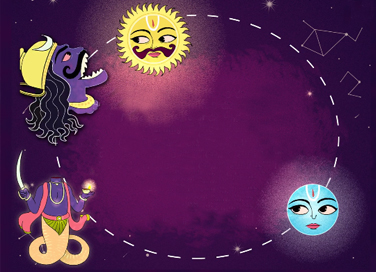 The Legend Behind Eclipses
- September 26, 2020
---
Why do we witness the solar and lunar eclipses?
Here is a story from the Kampa Ramayana and the Bhagavata Ashtama Skandha that explains the reason behind the eclipses.
Illustration and animation: Sanjhiya Mayekar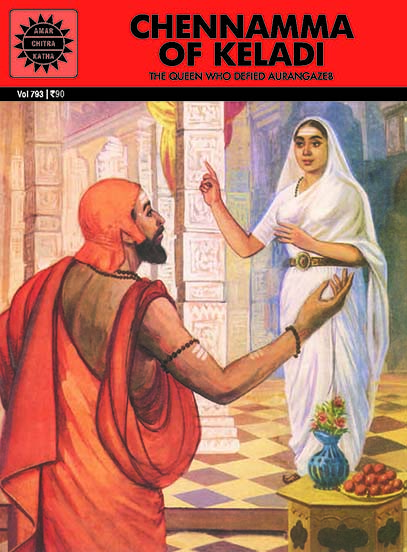 Comic of The Month
Chennamma of Keladi
There was great consternation in the court of Keladi, when the king married a commoner but Chennamma was born to be a queen. She challenged stereotypes, mastered archery and riding, took over as ruler after the death of the king, and even marched out at the head of her army to battle the invaders.
20 Minute Read