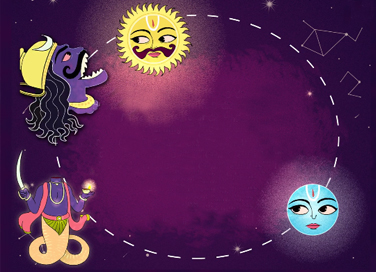 The Legend Behind Eclipses
- September 26, 2020
---
Why do we witness the solar and lunar eclipses?
Here is a story from the Kampa Ramayana and the Bhagavata Ashtama Skandha that explains the reason behind the eclipses.
Illustration and animation: Sanjhiya Mayekar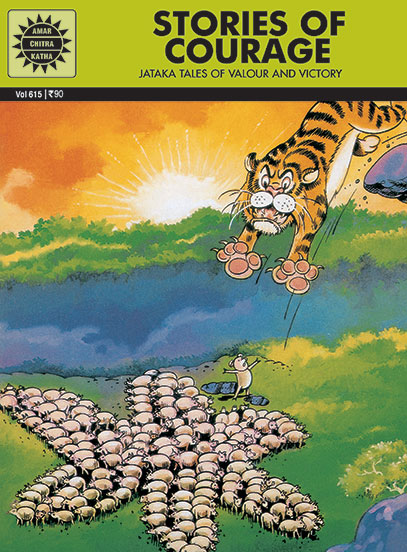 Comic of The Month
Stories Of Courage
There is strength in numbers, says a wise pig. Being honest and selfless can change your destiny, says a young fawn. A friend is your most precious possession, advises a gentle crab, while loyalty is a noble swan's prized virtue. But it is courage that really helps these exceptional creatures gain freedom and respect.
20 Minute Read