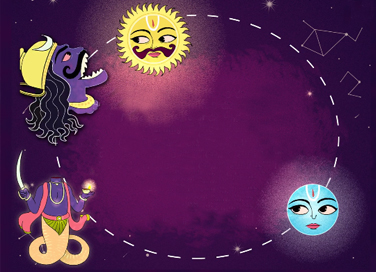 The Legend Behind Eclipses
- September 26, 2020
---
Why do we witness the solar and lunar eclipses?
Here is a story from the Kampa Ramayana and the Bhagavata Ashtama Skandha that explains the reason behind the eclipses.
Illustration and animation: Sanjhiya Mayekar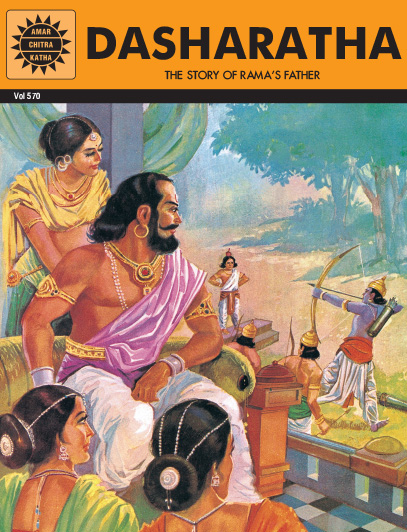 Comic of The Month
Dasharatha
Dasharatha, the prince of Ayodhya, was out hunting when he heard the sound of an elephant drinking water. Aiming his bow, the prince shot in the direction of the sound. Tragically, the arrow killed a youth who was filling water in a pitcher for his old and blind parents. The anguished father cursed Dasharatha that one day he would die grieving for his son. Dasharatha's son was the valiant and unparalleled, Rama.
20 Minute Read