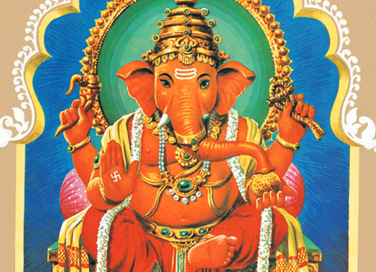 The God of Auspicious Beginnings
- June 5, 2020
---
Premium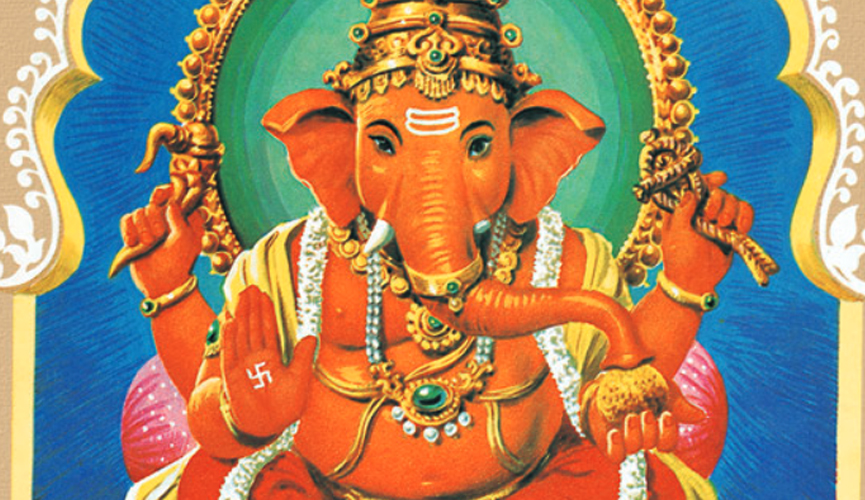 If you are have taken part in Hindu rituals and prayers, you would have noticed that, on every occasion, the first offering is made to the adorable elephant god, Ganesha. He is remembered before the commencement of any new venture or ritual. Ganesha is regarded as the god of auspicious beginnings. But do you know why Ganesha is always the first god that offerings are made to? There is not one but two reasons for this. 
The Birth of Ganesha
One day, before Parvati goes in for a bath, she posts Shiva's attendant, Nandi, at the door, instructing him to not let anyone enter. However, when Shiva comes along, Nandi doesn't stop him, wondering how she can stop someone from entering his own home. Furious, Parvati decides to create an attendant who is loyal only to her. From the saffron paste of her body, she moulds a boy and blesses him with life. She is so overwhelmed by her creation, she sees the boy as her own son. 
Later, Parvati orders her son to not let anybody into the palace while is she having a bath. When Shiva shows up, the boy stops the god from entering, true to his mother's word. Shiva, enraged by the boy's actions, wages a full-blown war with the boy, eventually cutting off his head. When......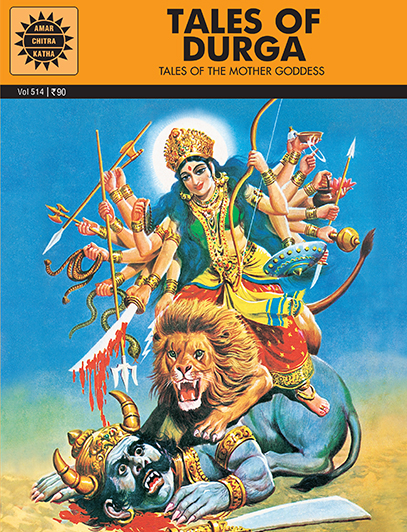 Comic of The Month
Tales of Durga
Goddess Durga is as widely worshipped as Vishnu and Shiva. She is the fierce form of Devi who, as Shakti, is considered the personification of universal energy. According to the Devi Bhagavata the Universe is but Her manifestation - and even Brahma, Vishnu and Shiva worship Her. Durga is worshipped in sixty-four forms as Ambika, Kali, Chamundi, Devi, Uma, etc. The worship of Durga is supposed to be more than 4,000 years old in India. The names of Uma and Parvati occur in the Taittiriya Aranyaka and the Kena Upanishad. Some Indologists are of the opinion that the figure seated on a lion in the coins of Azes I, the Shaka ruler (c. 5 B.C. to A.D. 30), represents Ambika or Durga. Durga is worshipped in one form or another in almost every Indian village. This Amar Chitra Katha is based on the Durga-Saptashati of the Markandeya Purana.
20 Minute Read