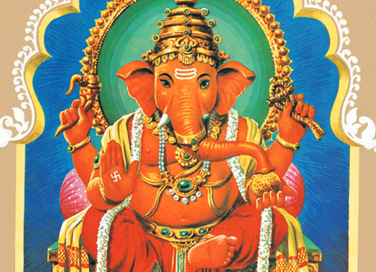 The God of Auspicious Beginnings
- June 5, 2020
---
Premium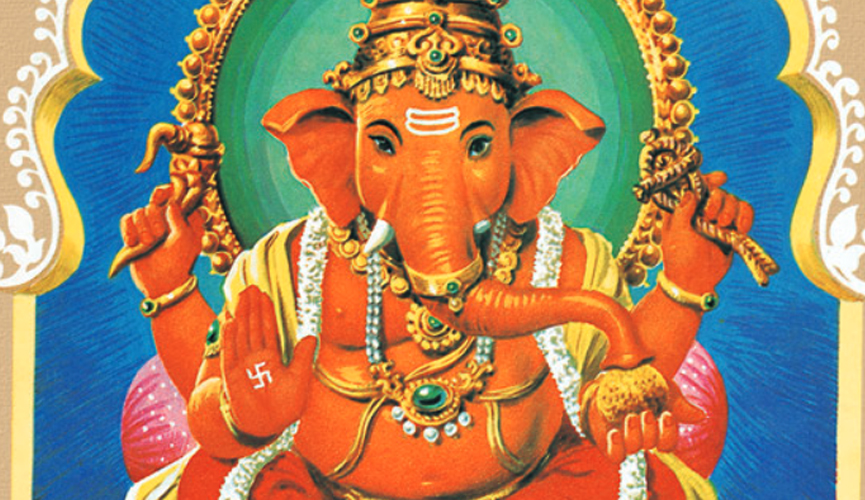 If you are have taken part in Hindu rituals and prayers, you would have noticed that, on every occasion, the first offering is made to the adorable elephant god, Ganesha. He is remembered before the commencement of any new venture or ritual. Ganesha is regarded as the god of auspicious beginnings. But do you know why Ganesha is always the first god that offerings are made to? There is not one but two reasons for this. 
The Birth of Ganesha
One day, before Parvati goes in for a bath, she posts Shiva's attendant, Nandi, at the door, instructing him to not let anyone enter. However, when Shiva comes along, Nandi doesn't stop him, wondering how she can stop someone from entering his own home. Furious, Parvati decides to create an attendant who is loyal only to her. From the saffron paste of her body, she moulds a boy and blesses him with life. She is so overwhelmed by her creation, she sees the boy as her own son. 
Later, Parvati orders her son to not let anybody into the palace while is she having a bath. When Shiva shows up, the boy stops the god from entering, true to his mother's word. Shiva, enraged by the boy's actions, wages a full-blown war with the boy, eventually cutting off his head. When......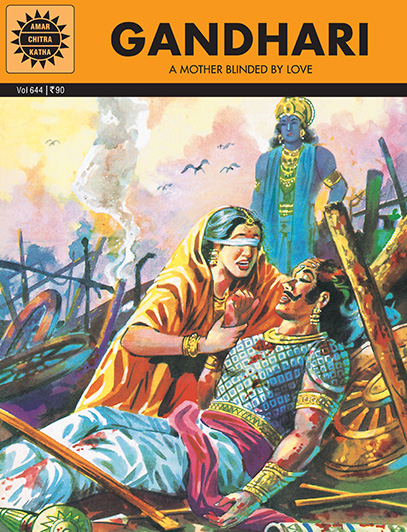 Comic of The Month
Gandhari
A hundred sons, the sages say, are a hundred blessings. Gandhari's hundred Kaurava sons, however, were more of a curse. Did they become evil by some divine plan or was it because she was proudly blind to their faults? Helpless as they heaped dishonour on the family, she was furious with Lord Krishna for abetting in her son's eventual slaughter. Unfortunately, her grief was overpowering, and threatened to wreak further havoc.
20 Minute Read