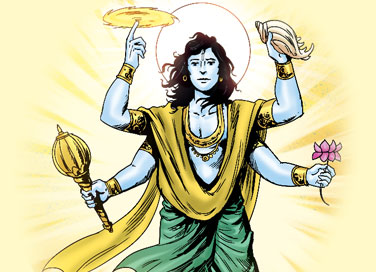 Vishnu's Kaumodaki Gada
- July 16, 2020
---
Vishnu is often depicted holding a mace in his lower right hand. This divine weapon is known as the Kaumodaki gada.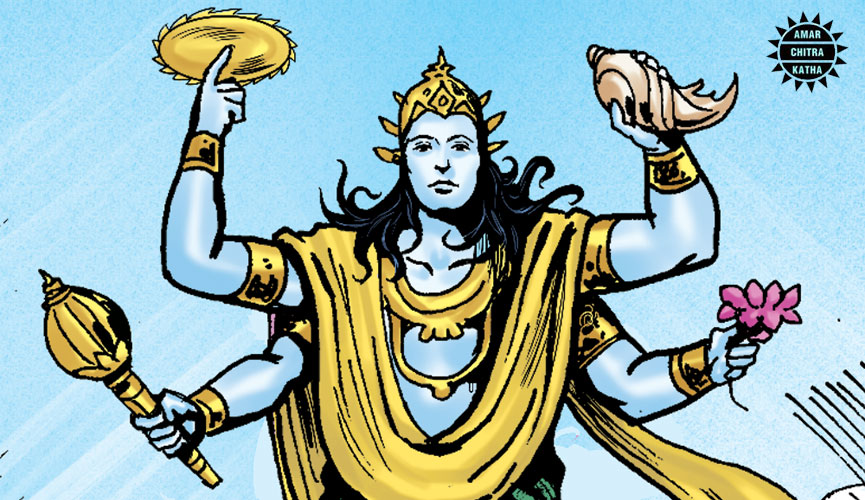 Origin
The name Kaumodaki is derived from the word 'Kumuda' meaning 'water lily'. The mace has always been associated with Vishnu. In the Mahabharata, Varuna, the god of the sky, is said to have given this mace to Krishna, before the burning of the Khandava forest.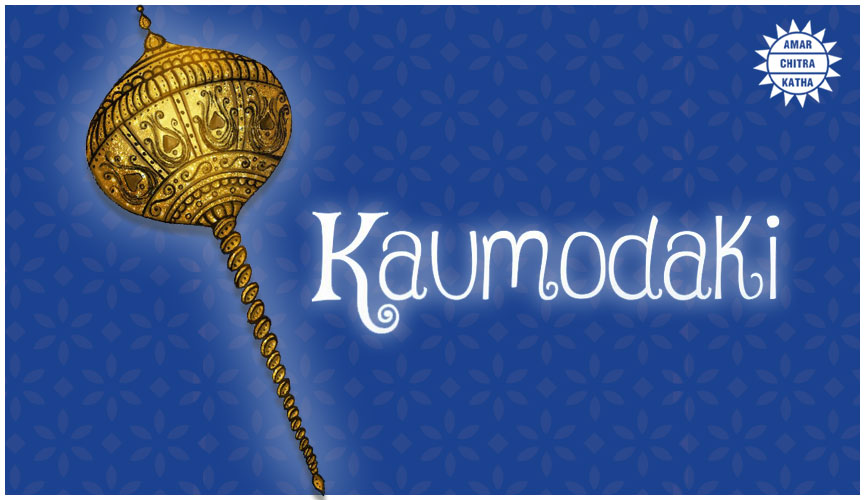 Power and design 
Its body is sometimes depicted with etchings of flutes and peacock feathers on it. The Kaumodaki has a thunder-like roar and the ability to kill all the Daityas, a clan of Asura along with the Danavas. The mace represents the power of knowledge, time and intellect.
Other information 
The mace is sometimes personified as a goddess called Gadadevi or Gadanari. In this form, the mace is held by the goddess with Vishnu blessing her.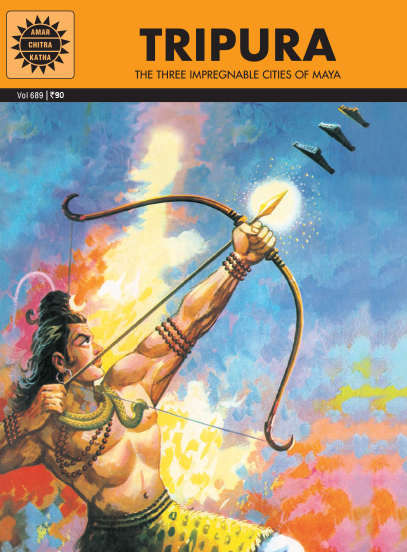 Comic of The Month
Tripura
Towards the end of November. India will celebrate the festival of Kartik Purnima. As per Hindu mythology, this festival celebrates the victory of Shiva over the three demon sons of Tarakasura and is celebrated as Deva-Deepawali or the Diwali of the Gods. Read the full story in our free comic of the month.
20 Minute Read