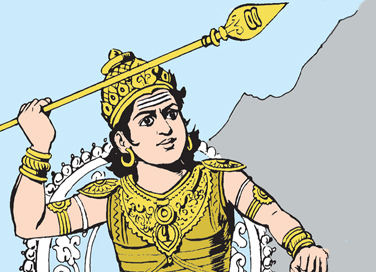 Karttikeya's Spear
- October 6, 2020
---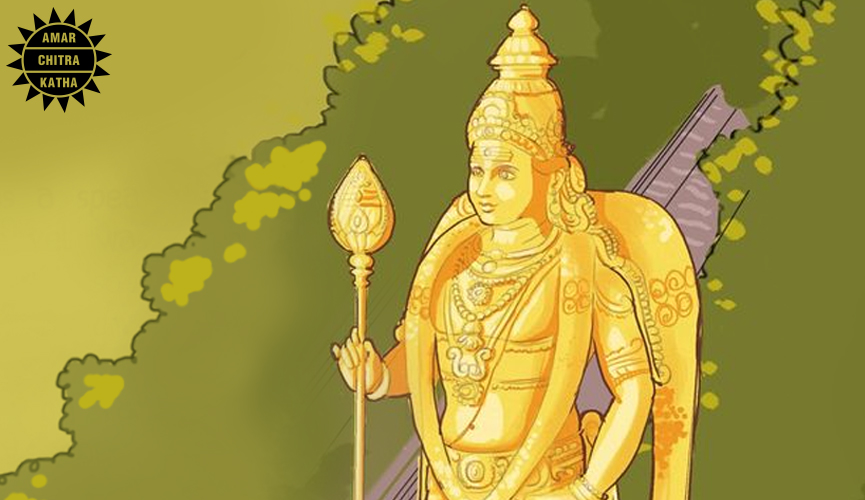 Illustration: Sanjhiya MayekarThe god of war Karttikeya, also known as Murugan in Southern India, wields a celestial spear as a weapon, one that was given to him by his mother, Parvati, so that he could defeat the demon Surapadman. The day on which the spear or vel was gifted to him is celebrated as Thaipusam by Tamilians all over the world. The word Thaipusam is a combination of 'Thai', which indicates the month the festival falls in, and 'Pusam', the Tamil word for the Pushya star which is at its highest point during the festival.
On this day, devotees carry large pots of milk on their back as an offering to the warrior god, after preparing for months in advance. It is regarded as a form of penance and Murugan is invoked to destroy all negative traits in oneself.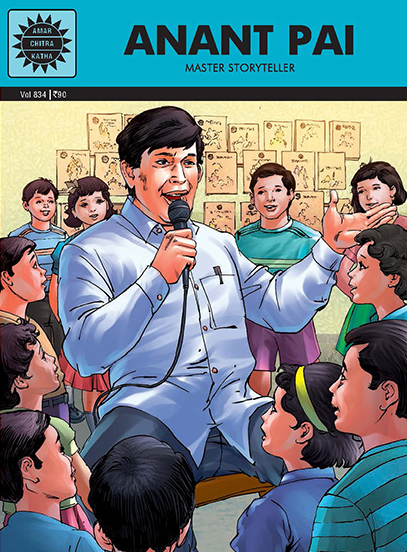 Comic of The Month
Anant Pai
Anant Pai strode the Indian comics industry like a colossus. Using the comics format he told stories from mythology, history and literature to generations of children. Uncle Pai, as he was known, wanted Indian children to be familiar with their heritage. A chemical engineer by profession, Anant Pai gave up his job to follow his dream, a dream that led to the creation of Amar Chitra Katha and Tinkle. Read the story of the man who left behind a legacy of learning and laughter.
20 Minute Read