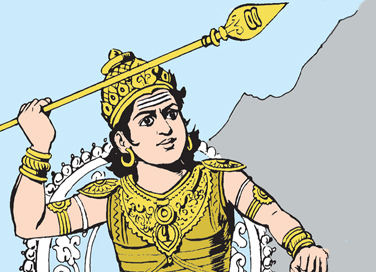 Karttikeya's Spear
- October 6, 2020
---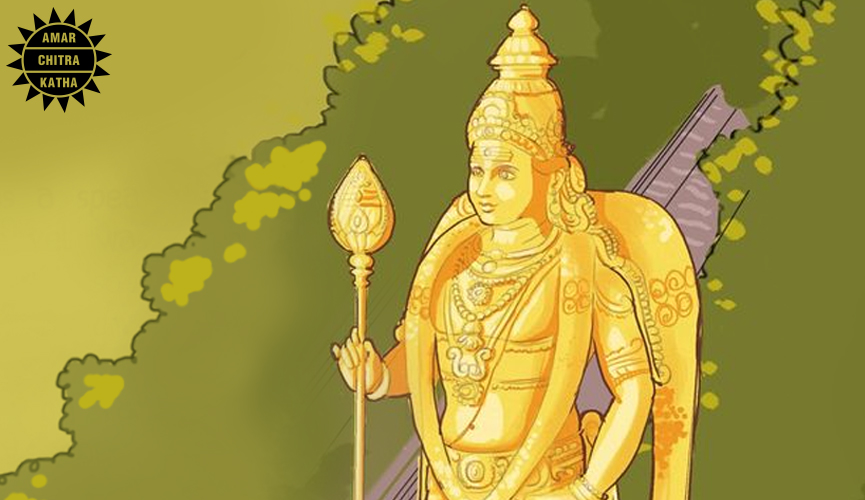 Illustration: Sanjhiya MayekarThe god of war Karttikeya, also known as Murugan in Southern India, wields a celestial spear as a weapon, one that was given to him by his mother, Parvati, so that he could defeat the demon Surapadman. The day on which the spear or vel was gifted to him is celebrated as Thaipusam by Tamilians all over the world. The word Thaipusam is a combination of 'Thai', which indicates the month the festival falls in, and 'Pusam', the Tamil word for the Pushya star which is at its highest point during the festival.
On this day, devotees carry large pots of milk on their back as an offering to the warrior god, after preparing for months in advance. It is regarded as a form of penance and Murugan is invoked to destroy all negative traits in oneself.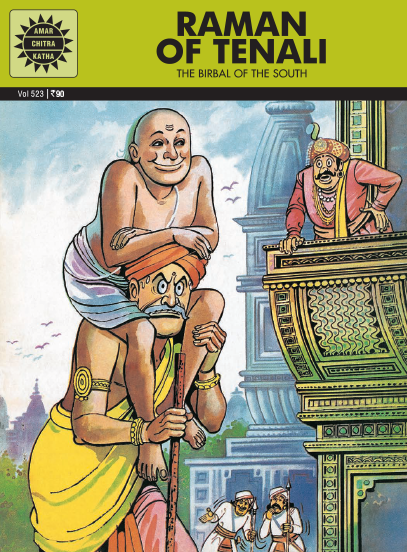 Comic of The Month
Raman of Tenali
Called the Birbal of the South, Tenali Raman was one of the brightest minds at the court of the Vijayanagara king, Krishnadeva Raya. This amazing read tells us how the emperor and the quickwitted Raman first met, and how Tenali came to hold one of the highest offices in the kingdom.
20 Minute Read