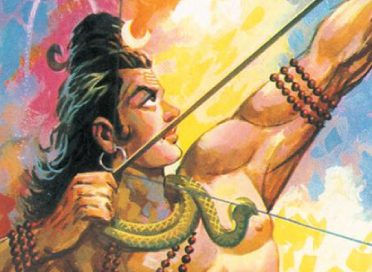 What's Kartik Purnima All About?
- June 25, 2020
---
Kartik Purnima is not the Diwali of the mortals but of the gods. That's why it's also called Deva-Deepawali. Here's the story of the origin of this festival.
The sons of Tarakasura undertook severe penance to please Brahma. When Brahma appeared before them, they asked for immortality. But as Brahma could not grant such a boon, the trio instead asked for divine kingdoms for each of them, heavenly cities that could be destroyed only by a single arrow. So the celestial architect, Maya, was called, and he built three cities made of iron, silver and gold for the brothers.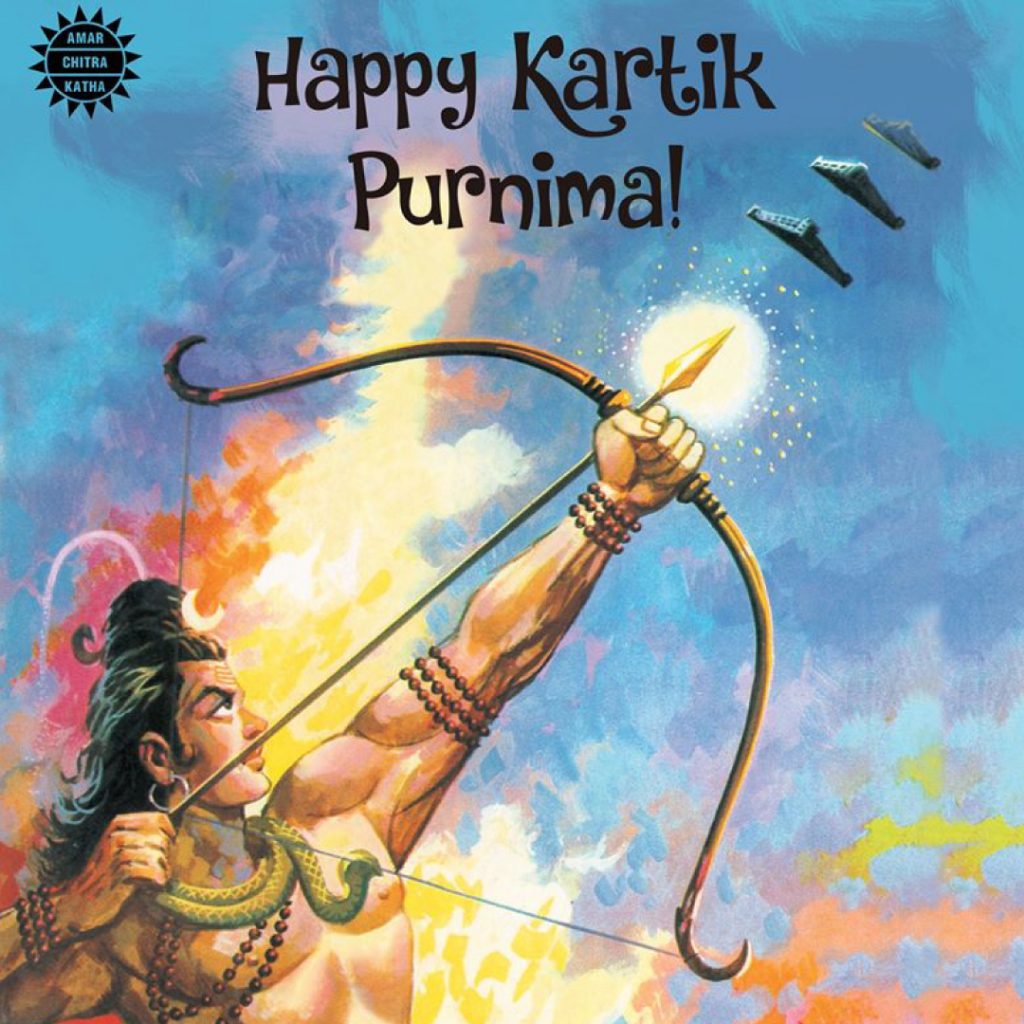 The three brothers soon became consumed with pride with their near-indestructible strongholds and felt unstoppable. Slowly, they started causing havoc in the heavens. Finally, Shiva agreed to help the devas kill the asuras. With the Earth as his chariot, Mount Meru as the bow, the serpent king Vasuki as the bowstring, and Vishnu himself as the arrow, Shiva waited for the three space cities to align in a straight line. At the opportune moment, he let loose his arrow and Tripura was destroyed in a flash. Overjoyed, the devas declared the day as Deva-Deepawali, the Diwali of the gods!
On Kartik Purnima, we also celebrate the birthdays of Vishnu's Matsya avatar, the personification of the tulsi plant, Vrinda, and Shiva's warrior son, Kartikeya.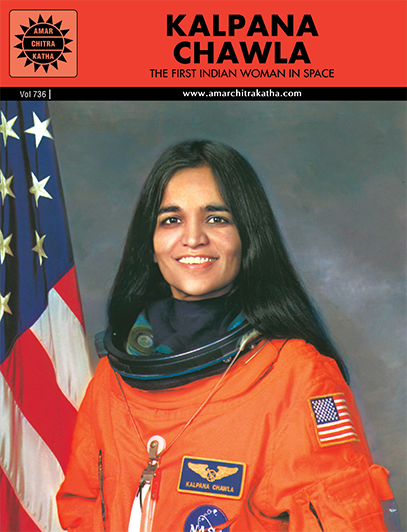 Comic of The Month
Kalpana Chawla
Unconventional clothes and bobbed hair were not the only indications of Kalpana's zest for life - this spirited young girl from Karnal wanted to fly! Her intelligence was multi-faceted, her talents varied and her interests inspiring. The path she charted from her traditional home in Haryana to NASA's elite band of astronauts is the stuff of legends.
20 Minute Read