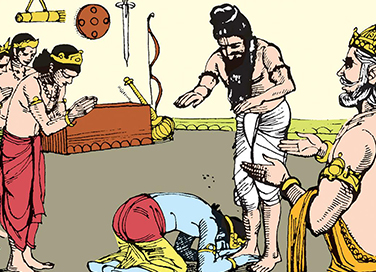 How Gurgaon Got Its Name
- April 1, 2020
---
Do you know how the city of Gurgaon in Haryana got its name?
Legend says that King Dhritarashtra gifted the region of modern-day Gurugram to Dronacharya. It was a token of the king's gratitude to the respected teacher for taking on the task of training the Kuru princes in the art of warfare. Dronacharya opened his school in the village, eventually settling here. Thus, the place was called 'guru ka gaon' meaning the teacher's village. Over time, the name got shortened to Gurgaon, and in 2016, it was officially renamed Gurugram by the Haryana government. 
Another legend attributes the gifting to the Pandavas and not their uncle, the region serving as their gurudakshina to their teacher. The Dronacharya tank still stands in the city today, a water reservoir that is no longer in use. It is believed to be the same tank where the Pandavas and the Kauravas once lost their ball while playing.
You can read the full story in Amar Chitra Katha's Drona or the ACK Junior 'Drona and the Ball Game'
Buy them here: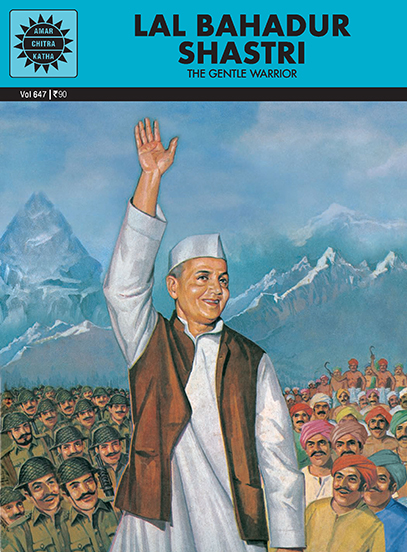 Comic of The Month
Lal Bahadur Shastri
October 2nd marks the birth anniversaries of two giants in Indian history; one is Mahatma Gandhi and the other is Lal Bahadur Shastri, India's second Prime Minister and champion of the the country's White and Green Revolutions. Read his full story in this month's free comic book.
20 Minute Read